Checking stock in our warehouse...
£464.00
Outdoor Kit
The Freestyle Outdoor Cat Tree is a customisable, space efficient, fun and weatherproof play system for both indoor and outdoor cats. Choose from a wide range of fun, practical and durable accessories to create an outdoor cat tree tower that encourages your pets to live out their natural instincts to scratch, jump, climb and play.
This Gym kit is perfect for adventurous cats who love to jump, climb and scratch, but also appreciate a good cat nap. Designed for run height from 1.7m to 2.15m.
Customise The Gym Kit in our configurator, or find out more about the Freestyle Cat Tree here.
Design Your Own Outdoor Cat Tree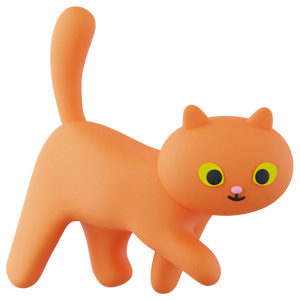 Outdoor Freestyle - The Gym Kit - 1.70m to 2.15m
Outstanding accessories. Cats loving being up high ❤️
We have a slightly different configuration with more big platforms and a ramp instead of bridges but is the most similar to review. The cats took to it straight away and are so happy in the catio now. Easy to follow instructional videos and very sturdy for our big cats. So pleased we purchased this ❤️
Review for:
Outdoor Freestyle - The Gym Kit - 1.70m to 2.15m
This reviewer has 2-4 Siberian pets
I am obsessed with Omlet products. Great outdoor time for our cats. They really enjoy all the levels and places to nap. I started with a few poles , bridges , hammocks , platforms , dens , scratching posts, steps and food bowls. Then easily added on to it. I was able to get the shelves and that really took this tree system over the top for them. I added a cd player with music cats love on occasion ( piano music with water flowing) a few disco balls that put spots of light around for them to watch and sometimes chase. I am very thankful for Omlet and their design team - truly amazing product!
Review for:
Outdoor Freestyle - The Gym Kit - 1.70m to 2.15m
This reviewer has 4-6 Rescue pets
So well made and perfectly customizable!
Our Omlet Freestyle just arrived last week and I finally got it all put together. It's not difficult to assemble, it just takes some time if you order as many accessories as we did! :) Everything is well packaged with clear instructions and additional videos online. It is obvious how much care and attention to detail went into the design of each and every part. We couldn't be more thrilled with the results. I purchased the outdoor set so I can have the option to move it outside to our screened patio during warmer seasons. It still looks very nice indoors and 1000x better than some hideous, carpeted monstrosity! I have three cats and two took to it right away. I just had to put some treats on each level to get them to explore. The hammock is by far their favorite spot.
Review for:
Outdoor Freestyle - The Gym Kit - 1.70m to 2.15m
This reviewer has 2-4 Tabbies pets
After purchasing the outside freestyle products to go with the omlet enclosure I'm over the moon with the quality and genius design. The omlet catio pen and equipment has now given freedom to both disabled cats who can now enjoy outside freedom. Unfortunately Sebastian was rescued after being involved in an Rta which resulted in an amputation. Also Brear force one who was rescued from a sad situation has a condition called PRA is now completely blind and didn't understand why he couldn't go outside. The pen and fantastic equipment omlet produce specifically for the pen allows even disabled cats to have there freedom and enrichment. You can order and what you want to go in your pen and assemble what you think works best for your cat especially if they do have disabilities.
Review for:
Outdoor Freestyle - The Gym Kit - 1.70m to 2.15m
This reviewer has 2-4 Domestic short haire pets
We've now had the Omlet Catio 2 weeks and my girls Stevie and Esmè absolutely love this. From a human perspective we found the assembly instructions confusing but the videos were far clearer to understand. Assembly wise its a 2 person job especially the roof and when screwing the platforms into place. For someone with some flatpack skill it's not a difficult build. I'm very pleased with the outcome because it looks good in the garden and not ugly. I've ordered some more extras for it now. It's expensive but I'm not regretting it and I'm pleased my girls can safely play out
Review for:
Outdoor Freestyle - The Gym Kit - 1.70m to 2.15m
This reviewer has 2-4 Cats pets
Read more reviews