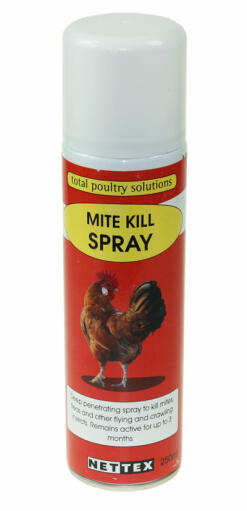 Checking stock in our warehouse...
£9.99
Kill mites fast with this easy to use spray! Use in your chicken house to kill mites, fleas and other flying and crawling insects effectively. It will remain active for up to 3 months, keeping the house clean and insect-free. Please follow the instructions on the bottle for safe use. Ingredients: Permethrin, Piperonyl butoxide, Petroleum distillates and Liquefied petroleum gas.
Please note that this item cannot be shipped via Royal Mail as it's contents are pressurised.
Nettex Mite Kill Spray - 250ml
I've used this a couple of times when we have had a severe mite infestation. Works better than alot of products I've tried. I also use the powder in conjunction with this.
Review for:
Nettex Mite Kill Spray - 250ml
Write a Review