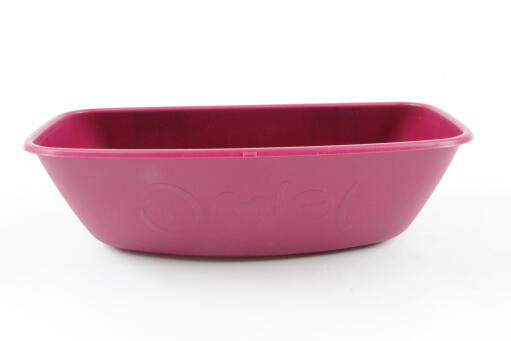 Checking stock in our warehouse...
£13.99
The Eglu Go comes with a drinker as standard. These drinkers clip securely on the run. Depending on the number or chickens in the flock it may be necessary to purchase additional drinkers. It is also worth holding spares for when it is extremely hot or cold.
The capacity of the Eglu Go drinker is 3 litres when placed on a vertical run panel such as the Eglu Cube or Walk in Run, and 3.3 litres when placed on an angled run panel such as the Eglu Go.
Drinker for Eglu Go - Purple
I can't stop buying these!!
Seriously, I have purchased a ton of these because they are so awesome and functional. I use this item for both my chickens and geese. I don't have the Omlet chicken coop, but these work awesome with any 2x4" wire utility fencing or with the Igloo Classic stand sold by Omlet (I haven't purchased the Eglu Go Feeder/Drinker Stand, so I can't speak to it). I should probably buy two more for my goats; one for baking soda and one for minerals! /thinking
Review for:
Drinker for Eglu Go - Purple
This reviewer has 10+ Chickens, geese pets
good size, using it for green stuff as too heavy when full for omlet fencing, makes it bow, also too tall for the silkies to drink from..
Review for:
Drinker for Eglu Go - Purple
Read more reviews