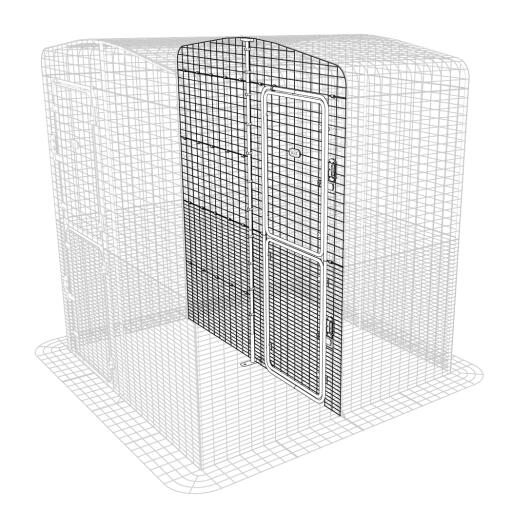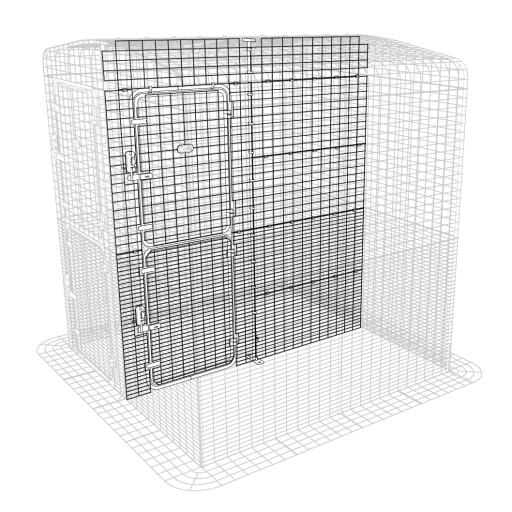 Checking stock in our warehouse...
£178.95
The Walk in Chicken Run Partition is made from the same strong steel mesh as the Walk in Run. It is simple to install and features a secure and lockable door so you maintain easy access to each section of the run. The partition allows you to separate different groups of chickens or to gradually introduce new birds to the group. It can also be used to keep a sick hen apart from the flock until it gets better, or be used to create a separate area dedicated to feeding.
This partition can be installed in either direction (across the width or length) of a 2 x 2 x 2 Walk in Run or across the width of any full height Walk in Run that is 2 panels wide.
Partition Height: 205cm
Mesh design may vary.
Patent Pending. Design Registered.
Walk in Chicken Run Partition High - 2 Panels
I bought my first chicken run from omlet back in 2008. Since then, I've bought a second run with a hutch, and then a walk in enclosure. I now have one run attached to each side of the walk in pen, but I needed something to separate two cats since I use it as a catio and our new kitten is still a little too frisky for our older cat's taste. The partition is perfect, and better than I could've even imagined. I love the door and I love the way everything fits together so perfectly. The materials have lasted all these years, and it still looks great. I love it, and I'm very happy that my pets are safe.
Review for:
Walk in Chicken Run Partition High - 2 Panels
This reviewer has 2-4 Orange tabby and tux pets
Perfect for separating my Roosters!
My roosters get along most of the time, but sometimes Jim will pick on Randy. Randy is my buddy, and it gives me peace of mind knowing that my #1 roo boy is not getting mistreated when I'm gone for the day.
Review for:
Walk in Chicken Run Partition High - 2 Panels
This reviewer has 2-4 pets
Great solution for introducing new hens !
I was unsure about this product initially as it's quite pricey but as always with omlet products you get what you pay for ... It's easy to instal and perfect to separate my Pekin chicks until they are old enough to live with the big girls. It will be useful to isolate the broody hens too. Big thumbs up from me , it looks really smart , id definitely recommend it .
Review for:
Walk in Chicken Run Partition High - 2 Panels
Great timing for new hens!
In the past we have cobbled together a divider in our walk in run to accommodate new hens. With fantastic timing Omlet brought out this divider, which makes my life so easy in looking after our four new light Sussex hens. We have an older walk in run, and used the lovely new door from the divider as the main door and managed to fit the old door on the dividing panels. Thank you Omlet!
Review for:
Walk in Chicken Run Partition High - 2 Panels
Read more reviews