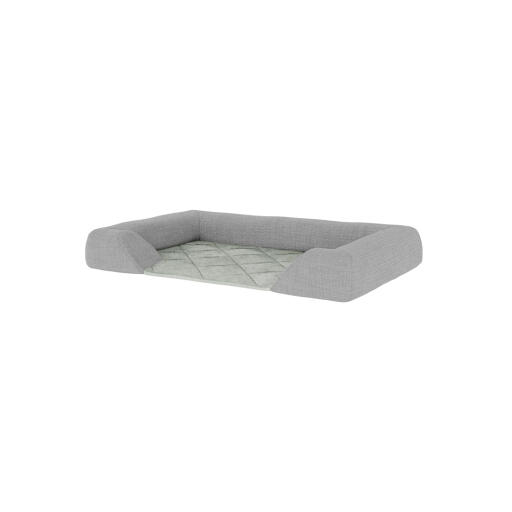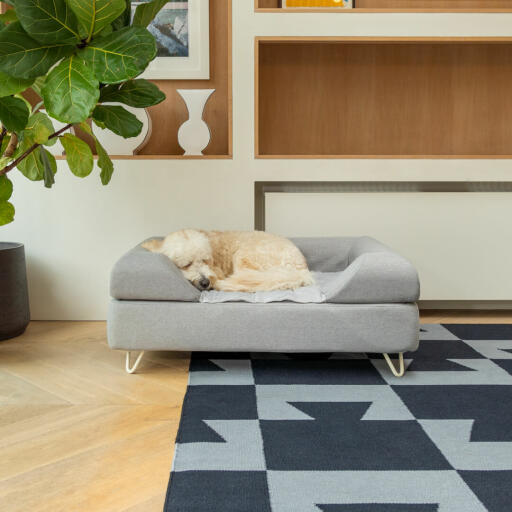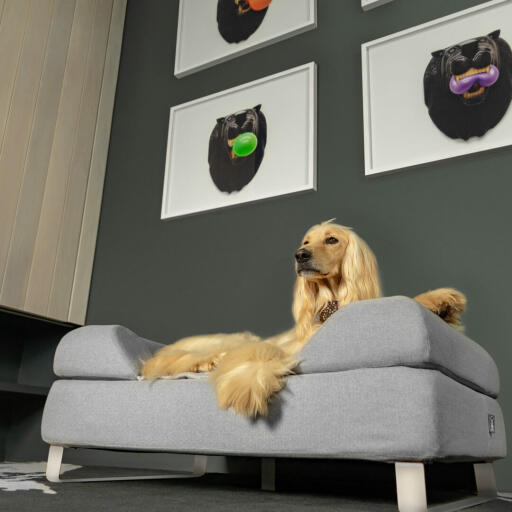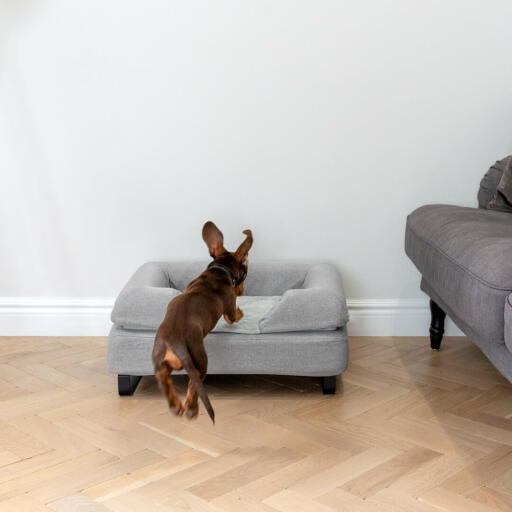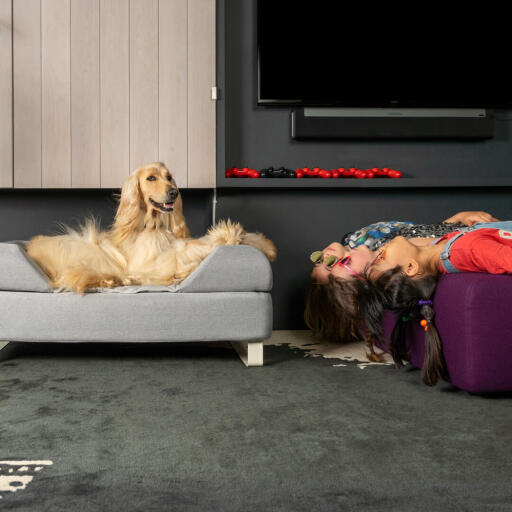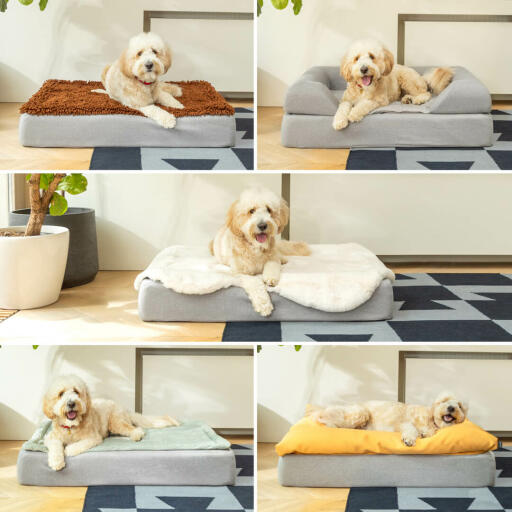 Checking stock in our warehouse...
£79.95
Now you can keep your dog's bed fresh, hygienic and odour free with Topology, the world's first dog bed with zip on and off mattress toppers. The Bolster Topper for the Topology Dog Bed provides a firm cushion all the way around the bed to support your dog's head for a comfortable snooze. Your dog will also love the security of the rigid bolster around their body as they drift off into a deep, undisturbed sleep. The high performance, grey woven fabric looks ultra stylish with the quilted, blue-grey base and will fit into any home interior. Easily remove the bolster cushion inside to wash the cover and keep your dog's bed clean. Our Topology dog bed toppers offer these unique benefits:
Machine washable to prevent odour and bacteria
Removable with large, snag free zips to instantly change the topper
Super stylish bed and toppers look great in your home!
Perfect for dogs of all ages - zip a puppy training mat below the topper for accidents!
Available in three sizes to suit a wide variety of dog breeds. Need help choosing the right size for your dog? Take a look at our breed size guide here.
Find out more about Topology
here.
Please note: Mattress not included, buy it separately here.
Dimensions Bolster Topper Small: 62.5 x 47 x 10.5 cm Bolster Topper Medium: 85.5 x 55.5 x 12.5 cm Bolster Topper Large: 105.5 x 71.5 x 15.5 cm
Materials Bolster topper cover : 100% Polyester Bolster topper insert cover : Water-proof TPU fabric
Patent Pending. Design Registered.
Topology - Bolster Topper - Grey - Medium
The bolster complements the raised bed perfectly. As an older dog and now an amputee, I was concerned that Buddy may have some pain in the neck area post operatively. The raised areas allow him to rest his head without stretching this vulnerable area. As you can see, he is very comfortable. I recommended the product to a friend who bought an item for his little Dachshund, Tommie (who usually destroys his beds, but not this time) Thanks again 💙
Review for:
Topology - Bolster Topper - Grey - Medium
This reviewer has 1 Nova Scotia Duck Tol pets
I bought 2 of these bolster toppers for my 2 dogs beds. They love them they are cosy for the winter and keep the draughts out. Havnt washed them yet but everything else i have washed comes up great.
Review for:
Topology - Bolster Topper - Grey - Medium
This reviewer has 2-4 Patterdales pets
My dog loves her new bed, snuggles right in.
Review for:
Topology - Bolster Topper - Grey - Medium
Just what I was looking for.
Very pleased with the quality and appearance. Easy to launder.
Review for:
Topology - Bolster Topper - Grey - Medium
This reviewer has 1 Border Terrier pets
Read more reviews