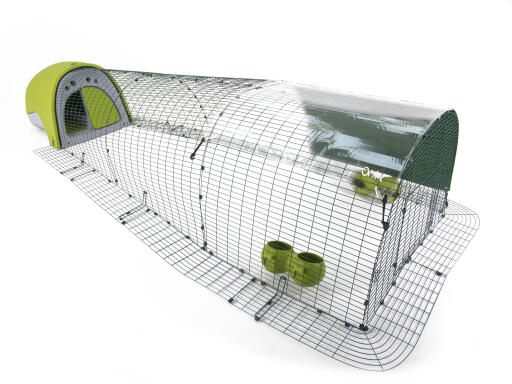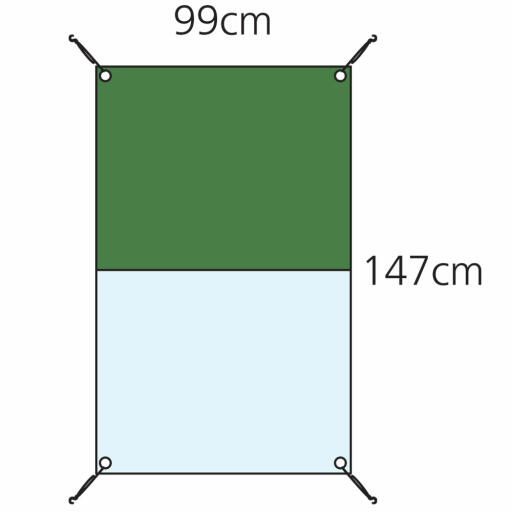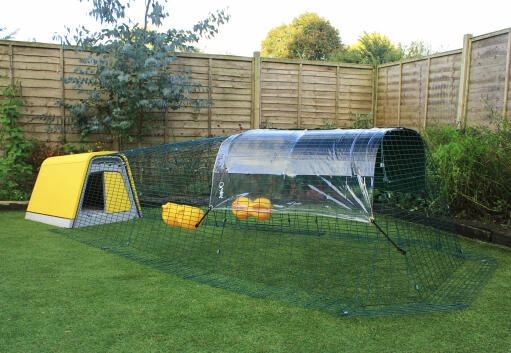 Checking stock in our warehouse...
£22.95
Omlet's new Combi Covers offer the perfect combination of clear and heavy duty plastic covering for your pet run. The heavy duty half will provide a shady spot when the sun in shining, while the clear half will let the sun through and give your hens a good view. The entire cover will give protection from wind, rain and snow, so your pets can enjoy their run from season to season. The Combi Cover is extremely hardwearing and should last you for years to come. It comes complete with bungee hooks for quick and easy attachment to the run. This cover measures 90cm x 147cm and is suitable for the Eglu Go and Classic Extension. Exact material and eyelet specification may vary.
Combi Cover for Eglu Go - Extension
Usual for shielding end panel of extended run
This is good value for money. I'm using it to shield the end panel (not just 'roof') of the Eglu Go extension. I've switched the door panel to another side. It should help keep the hardwood chips on tge floor, stay drier for longer. A TIP: peg the bungee clip to the furthest edge of the anti-tunnel skirt, rather than flat against the wire panel, and the rain runs off and away, not into the run
Review for:
Combi Cover for Eglu Go - Extension
Keeps my ex-colony hens protected from both rain and sun while still allowing plenty of ventilation. You can change its position and turn it round to provide the optimum level of shade as you move the eglu round the garden.
Review for:
Combi Cover for Eglu Go - Extension
Read more reviews