American Buff Geese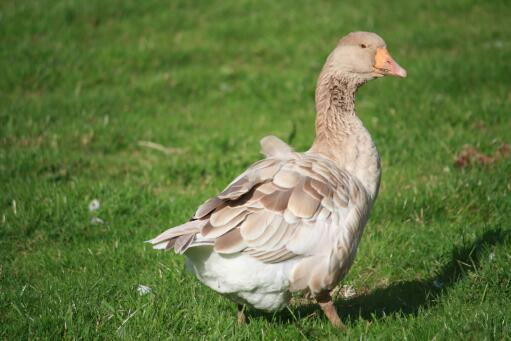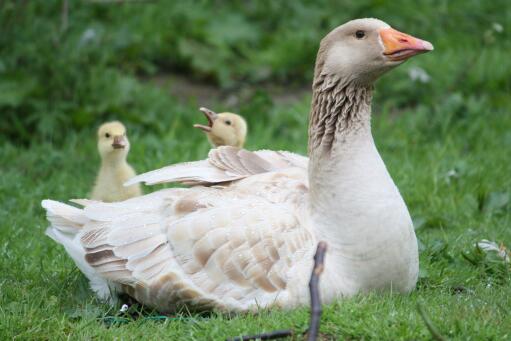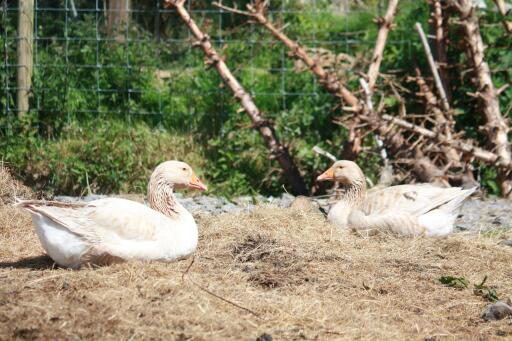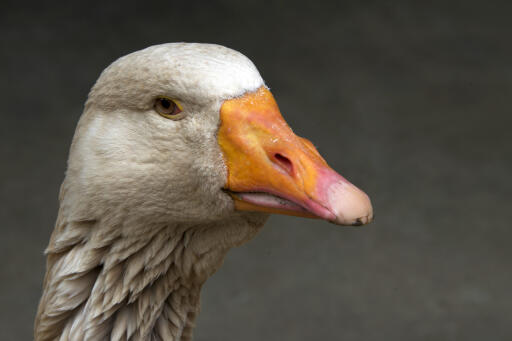 American Buff History
---
This breed does originate in America and was first standardised there in 1947. However it is likely it was developed from the Pomeranian goose in that country from some of their imports. In the USA it was developed for commercial application as a meat producing bird. It is worth noting though that the American Buff is not saddle backed and it has a dual-lobed paunch.
American Buffs were imported to the UK in the seventies and eighties, classified in 1982 and soon became favourites amongst exhibitors for their size and markings.
American Buff Behaviour
---
It is a calm and hardy breed which takes quite a lot of feeding mainly in the form of good grazing. Being a heavy breed it needs splashing and swimming water. It can make a good natural parent despite its size. It lays around 10-20 eggs to to be sure of goslings it may be worth incubating some eggs.
Appearance
Its very important that this bird is an even shade of Buff with no grey, The bill and legs are orange and the eyes are brown. It's a chunky looking bird with a strong neck.
It is a heavy breed.
It's a specialist breed with a smaller number of breeders.
American Buff Status
---
Common
American Buff For Sale
---
Please note: All animals listed here are for collection only. They cannot be delivered by the seller or by Omlet. The seller will send you their contact details to arrange payment and collection.
Latest Reviews For American Buff
---
There are not yet any reviews for this breed. Click
here
to write one.