Omlet chickens have had all the recommended medical attention necessary to ensure that they arrive to you in tip-top condition. There is therefore a very low risk of them becoming seriously ill. Chickens can have minor ailments, like colds and runny noses but these are easily treated with a bit of good old-fashioned TLC.
Most problems occur when many chickens are being kept together or are being neglected. As long as you have been following the suggested day-to-day and week-to-week routines it is unlikely that you will have any serious problems.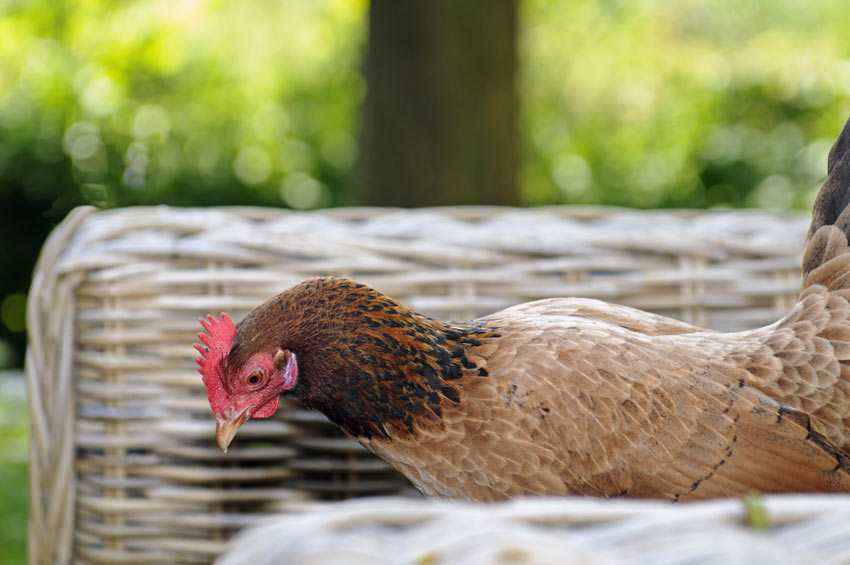 A healthy hen happily free ranging in the garden
You can use this guide to find out how to identify symptoms, how to prevent and how to treat worms, red mite, scaly leg mite, lice and the depluming mite.