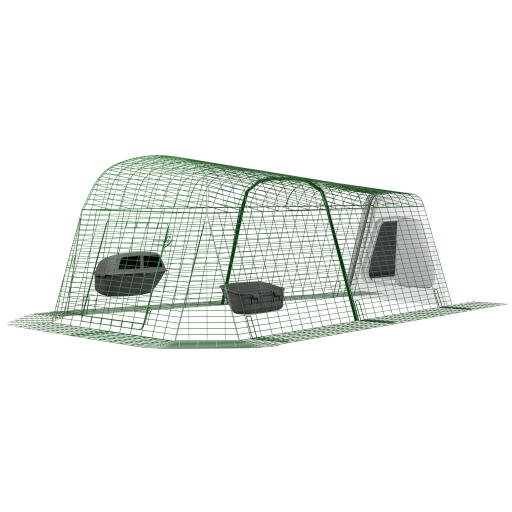 Checking stock in our warehouse...
£170.00
Made from strong steel weld mesh, the 2m run for the Eglu Go chicken coop is virtually impossible for large predators to break. A unique anti-tunnel skirt sits flat on the ground and prevents animals from digging in. The run is spacious and gives your chickens plenty of room.
Please note - feeder and drinker are sold separately and are not included with the run.
Patent Pending. Design Registered.
2 meter Omlet Eglu go run
Excellent product easy to assemble and a great addition to my Eglu Go coop.
Review for:
2m Run for Eglu Go
We purchased an Eglu Go for our rescue hens. It's hassle free and most importantly the hens are very happy with it!
Review for:
2m Run for Eglu Go
Read more reviews