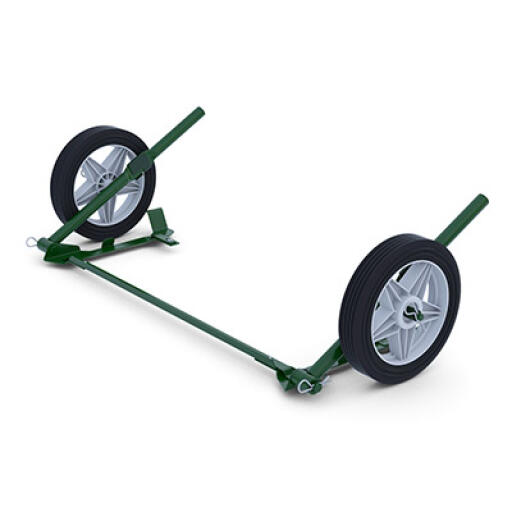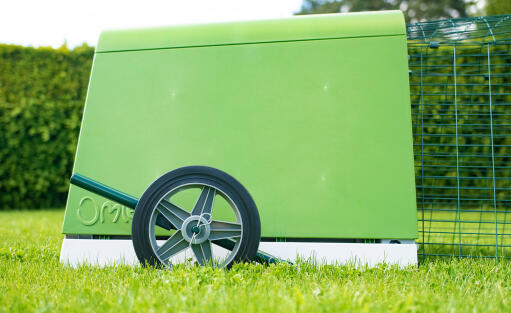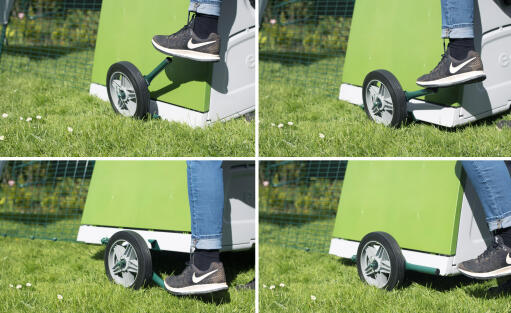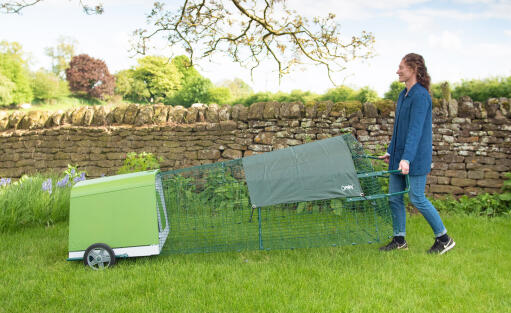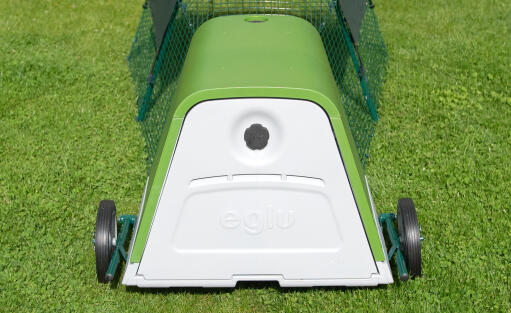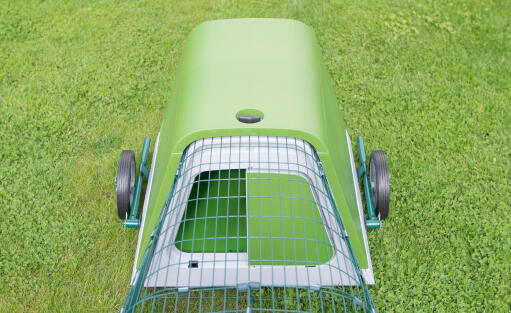 Checking stock in our warehouse...
£70.00
This fantastic wheel set makes moving your Eglu Go Chicken Coop quicker and easier than ever before! Whether you've decided to reposition your Eglu next to the geraniums or would simply like to work on the lawn, the wheel set ensures you can manoeuvre the Eglu Go around your garden with ease and precision.
The wheels are easy to install onto your Eglu Go and are held in place by a clever bracket design which runs beneath the main housing. To move your Eglu simply use the levers on each side to engage the wheels and raise the house from the ground. Once you have moved the Eglu and are happy with the positioning use the levers again to return the house firmly to the ground.
The Eglu Go wheels are compatible with both the Eglu Go Chicken Coop and Eglu Go Hutch, and are especially effective when used in conjunction with the
Eglu Run Handles
. (Note: The Eglu Run Handles are not included in this product)
This wheel set is designed for use with the Eglu Go only and is not compatible with other kinds of Eglu coops or hutches.
Product dimensions: 101.7cm x 25.4cm x 51.7cm
Great chicken pen accessory
Really pleased with it as it comes up to quality of our first bought 6 Year ago
Review for:
Eglu Go - Wheel Set
This reviewer has 2-4 Warren pets
These wheels are awesome! I can very easily move the hutch every day.
Review for:
Eglu Go - Wheel Set
Love that we can move this around the garden so easily!
Review for:
Eglu Go - Wheel Set
This reviewer has 2-4 pets
Works fine and easy to fit. Not quite as precise in clicking into slots as I had expected but as I say it works well enough.
Review for:
Eglu Go - Wheel Set
They are a must have if you are purchasing one of these runs.. As it's easy to move your run around. ????
Review for:
Eglu Go - Wheel Set
Read more reviews