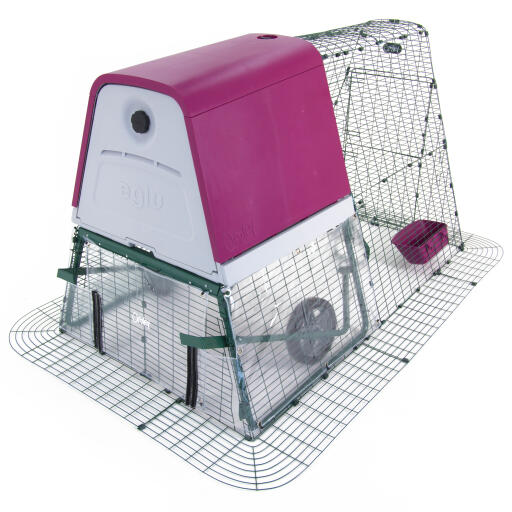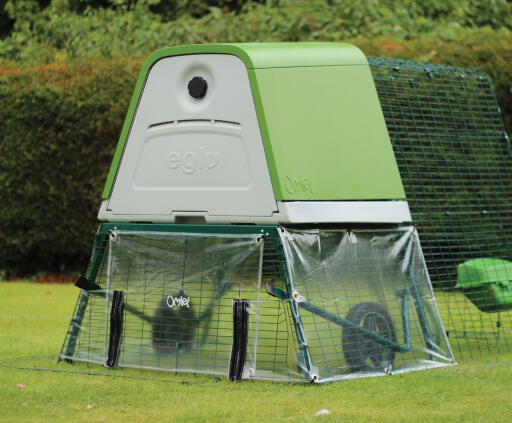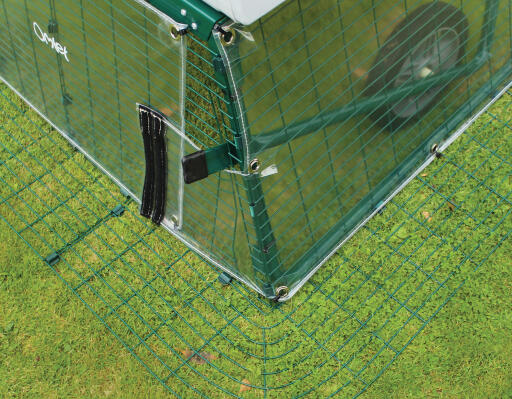 Checking stock in our warehouse...
£28.95
These covers fit neatly onto the Eglu Go Up Run, underneath the house. The Windbreak comes in three separate panels ensuring a snug fit giving your chickens a well-protected wind-proof haven. The panels also have sturdy velcro tabs to enable you to use the footpedals when you move your Eglu. This cover is made from thick, clear plastic, allowing sunlight through whilst keeping the rain, hail and snow out. They are extremely hardwearing and should last you for years to come. Comes complete with cable ties for attaching to the run. Exact material and eyelet specification may vary.
Wish I'd had it from the outset. I'm sure chicken is more comfortable out of the wind & she's happier! It is actually made from stronger material than I was expecting.
Review for:
Windbreak for Eglu Go UP
This reviewer has 1 Rescue battery hens pets
Perfect for providing shelter
Our previous windbreak had been ripped off by a fox overnight trying to get to the chicks! We had it for three years and was still going strong so immediately purchased a replacement. The girls love to shelter under their coop in bad weather and we keep their food under there too so it stays nice and dry. An essential add on to our omlet eglu go up and run set up.
Review for:
Windbreak for Eglu Go UP
This reviewer has 2-4 pets
It arrived promptly and in great condition. My husband assembled it with no problem. My chickens are going to be very happy in their new home!
Review for:
Windbreak for Eglu Go UP
This reviewer has 2-4 Buff orpingtons pets
Wind Break fit for my girls!
Bought a Windbreak for our Eglu Go Up. Does exactly what we wanted it too. Typical British weather with winds and driving rain resulted in more of a mud bath than a dirt bath under their coupe but now they have a protected dry area to dust!
Review for:
Windbreak for Eglu Go UP
This reviewer has 2-4 Hybrid Chickens pets
During the very wet, changeable weather in the UK the windbreak has been an absolutely necessity to keep the chickens dry. It's great that it's clear so they can get some light too as they haven't had that experience (ex-caged birds)
Review for:
Windbreak for Eglu Go UP
This reviewer has 2-4 X breed pets
Read more reviews