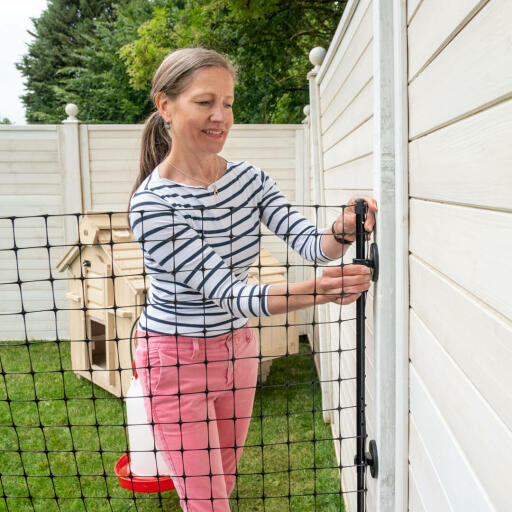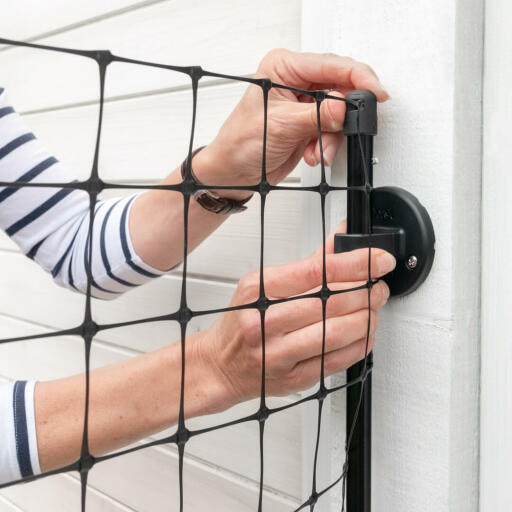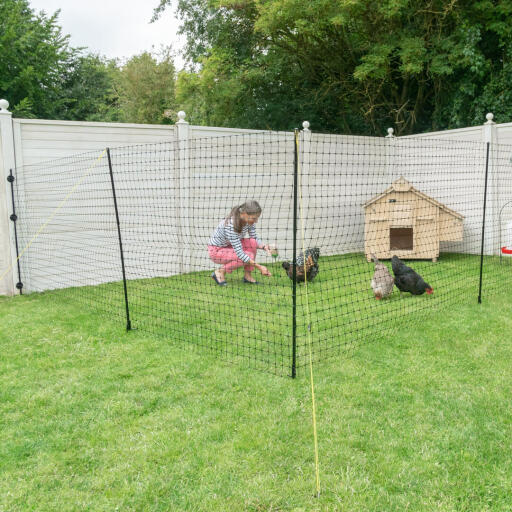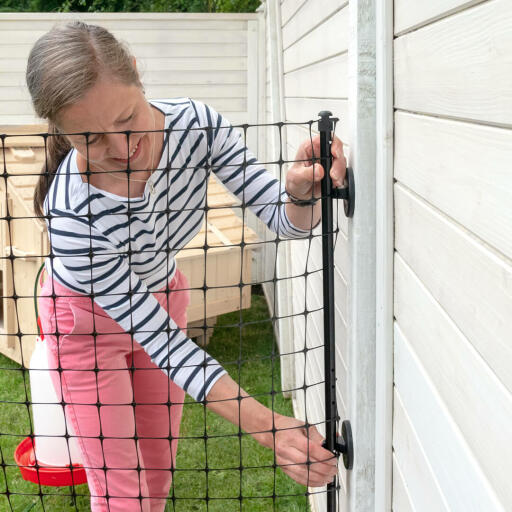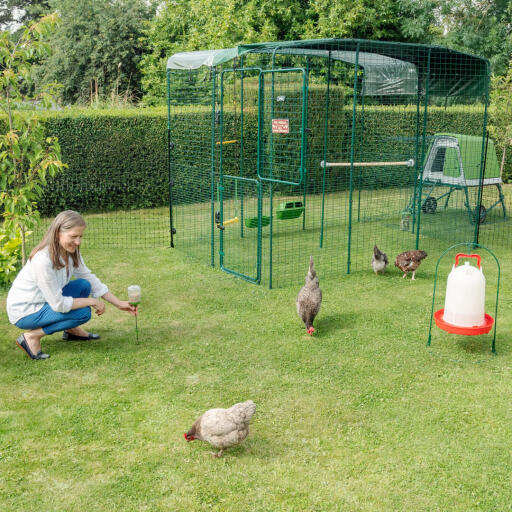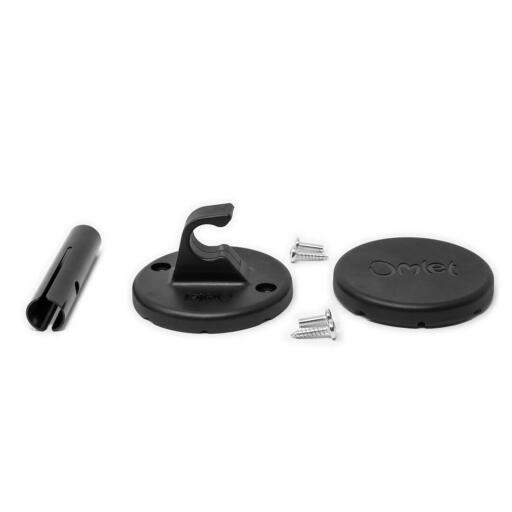 Checking stock in our warehouse...
£19.00
The new Wall Connection Kit for Omlet Chicken Fencing is the simple way to connect your fencing with an existing wooden fence or the Walk In Chicken Run. The Connection Kit allows you to create a larger area for your chickens using less fencing, maximising both space and product!
All you need to do is attach the three Clip Plates at each end of the fencing to your Walk in Run, Eglu run or wooden fence with the supplied screws, and then clip your Omlet fencing end poles into position, and you will have a new chicken playground. You can choose the size and shape of the area yourself, as well as where you would like to place the gate. Couldn't be easier!
The Omlet Chicken Fencing is the perfect solution if you're looking to create a space in your garden where your chickens can peck around without the risk of ruining your vegetable patch or wandering into the neighbours, and the Wall Connection Kit gives you more choice when choosing where to position the fencing in your garden.
This product includes two sets of attachments to fasten at each end of your fencing.
Please note that the product is designed to work with wood or mesh only. If you want to fasten it to any other material you will need to use your own fixings and installation methods. We recommend speaking to a DIY specialist for advice. Omlet chicken fencing is designed to keep your chickens in an area of the garden and is not designed as protection for your chickens. The connection kit won't work with Omlet Fencing MK1 (purchased before October 2018).
Wall Connection Kit for Omlet Chicken Fencing
Excellent Way to Give Your Chickens More Space Safely
We bought this to create a larger ranging area for our rescue ladies, to be used when we could keep an eye on them during the day, and it works perfectly. We repurposed some of it to make it work with the corner space we had, it's very versatile when combined with some wire cutters and patience! There has been no escapees and the chooks love the extra space it allows, we've even attached solar-powered lights to pretty it up!
Review for:
Wall Connection Kit for Omlet Chicken Fencing
This reviewer has 2-4 Chickens pets
Excellent customer service
I left a review a few weeks ago, rating this product as very good (4 out of 5 stars), but had noticed that the poles flexed a bit when I pushed them into the ground, and then my husband and daughter fell against it and snapped one of the poles! I wanted to leave another review, as since then Omlet contacted me and replaced the broken pole within a few days. I rate their customer service 5 stars - really great, thank you!
Review for:
Wall Connection Kit for Omlet Chicken Fencing
This reviewer has 2-4 pets
We had the original fencing that we have had for over ten years and it hD started to look tired, so purchased the new Omlet fencing. Have to say it's brilliant. Easy to assemble and looks great with out new Omlet walk in run.
Review for:
Wall Connection Kit for Omlet Chicken Fencing
This reviewer has 6-8 Ex-batts pets
Good but not escape proof
We bought this a few weeks ago. It's well designed and robust and we're pleased with it. The girls do flap over it though, particularly our girl who is bottom of the pecking order. So you do still have to keep an eye on them
Review for:
Wall Connection Kit for Omlet Chicken Fencing
This reviewer has 2-4 Reverse Sussexes pets
Sadly not as good as the old fencing
With the avian flu restrictions lifting, I thought I would replace my 12 year old Omlet chicken fence, as it was showing signs of wear. I hadn't realised that I would be getting a new version, and although I need to give it longer to find out its strong points, my first reaction is that it isn't as good. There seems to be a lot more plastic with the Mk2 fence, and the mesh really doesn't look as if it would last for 12 years. My garden slopes in two directions, and isn't at all even - the old fence was perfectly usable under these conditions, the new one less so. The instruction booklet seems to assume that you will be constructing the fence as a rectangle, whereas I wanted to create a single line of fence to divide the garden in two (theirs and mine!) so from this point of view the instructions were difficult to follow as I had to adapt them. I only discovered when I was searching for a video online to help me to understand the instructions that it is possible to buy parts to fix the fencing to a wall or existing garden fence - my other half and I had to use our ingenuity and a few cuphooks! So now that the fence is up, and we have managed not to swear or have an argument while doing it (although at times it was a close run thing) I have to say it does look neat, but I struggle to use the latch on the gate while carrying anything. I also agree with the other reviewer who missed being able to lean over the fence, as you could with the old style. My greenhouse is in the chickens' half of the garden, so I am often carrying seed trays backwards and forwards, and a fiddly gate plus higher fence makes this difficult to manage. I know that we all need to adapt as changes come, but the changes in the design of the fence system make it much less adaptable in my opinion.
Review for:
Wall Connection Kit for Omlet Chicken Fencing
This reviewer has 2-4 Burford Browns pets
Read more reviews