It is a common misconception that battery hens no longer exist in the UK. It is true that since January 2012 there has been a ban on a certain type of cage that gave the chickens practically no room to move and restricted their natural nesting and scratching behaviours. In cages currently being used the chickens have ~20% more room (still very little), have scratching areas (a small piece of astroturf in the cage) and nesting areas (as few as one box per 20 hens). These conditions are still, quite frankly appalling and when a hen is no longer producing her quota of 1 egg a day she is sent to slaughter. This is usually around 18 months old, when a hen still has plenty of lovely eggs to lay.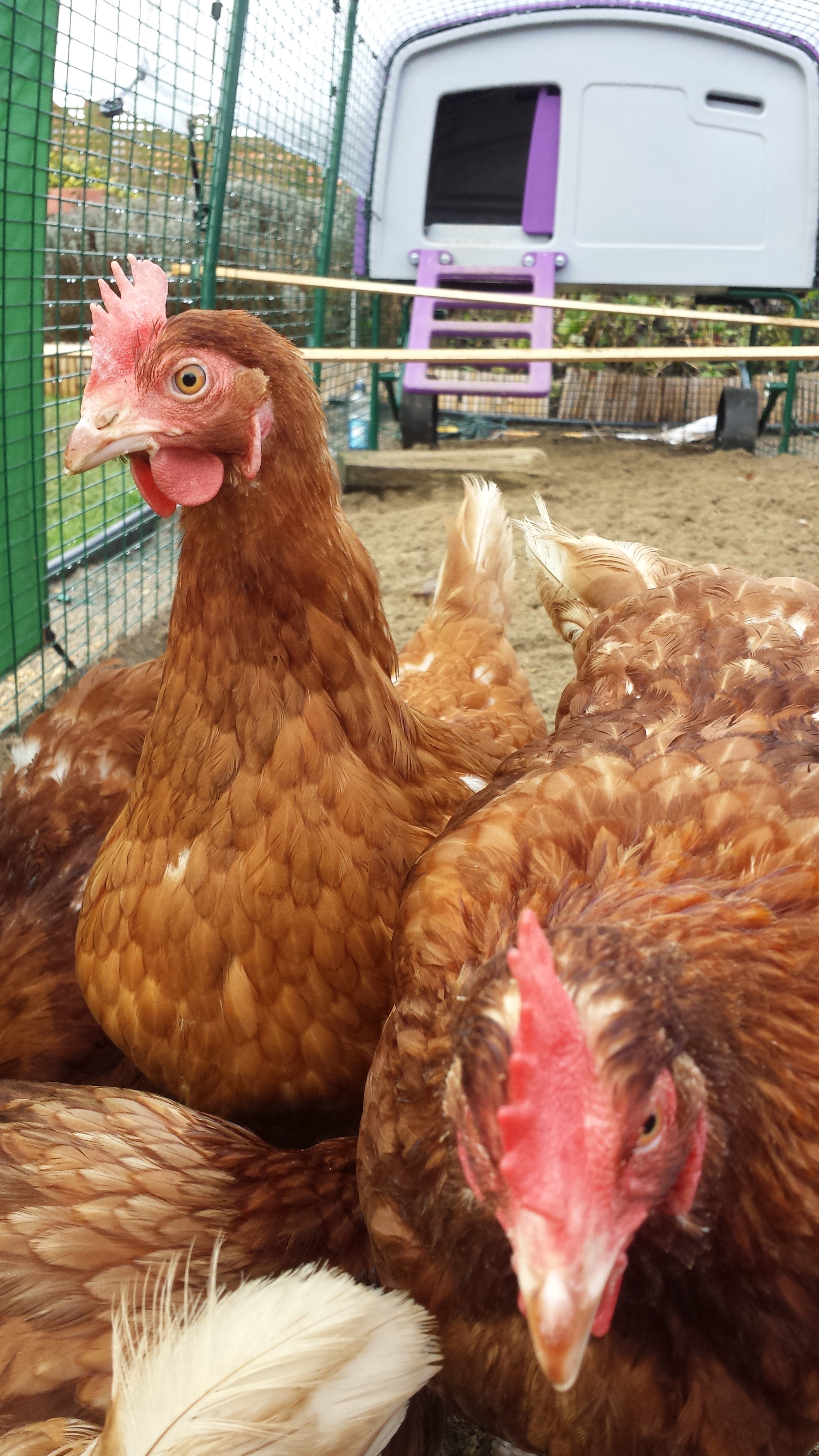 Anne Grace's beautiful and healthy rehomed battery hens loving their new Eglu Go UP and Walk in Run
Rehoming Ex Battery Hens
Rescuing ex-battery hens can be a great way to give a chicken a second chance at life and acquire some hens on a budget at the same time. Websites like the British Hen Welfare Trust allow you to register your interest in rehoming ex battery hens and then contact you when hens are ready to adopt. They only ask for a small donation and you are doing a great thing by saving the hens who would otherwise be heading to slaughter.
Ex-Battery hens are likely to have some or even lots of feathers missing, they may have damaged beaks and they may look underweight. Unfortunately this is normal because there is fierce competition for space and food in the battery cages and a rather brutal pecking order means the less dominant hens get bullied.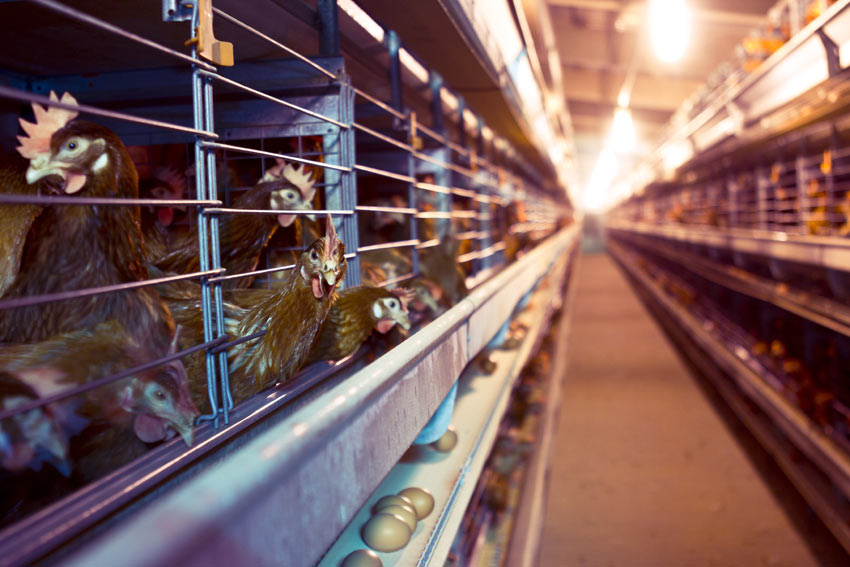 Battery hens living inside cages in a battery farm factory
When you bring your hens to their new home it is likely to be a very different housing experience to the cramped cages they are used to. The hens are likely to be quite wary and afraid to explore their new surroundings but give them time and they are sure to soon settle in and enjoy the new home you have given them.