Zebra finch cocks and hens can be told apart by their colours. This is known as sexual dimorphism. As in most birds where there is a difference in the appearance of the sexes, the cock is the most colourful. This is a result of natural selection over the last eight million years - the hens look for striking colours in their mates, amongst other things, and their own relatively dull colours help them sit on eggs without standing out from the surrounding foliage.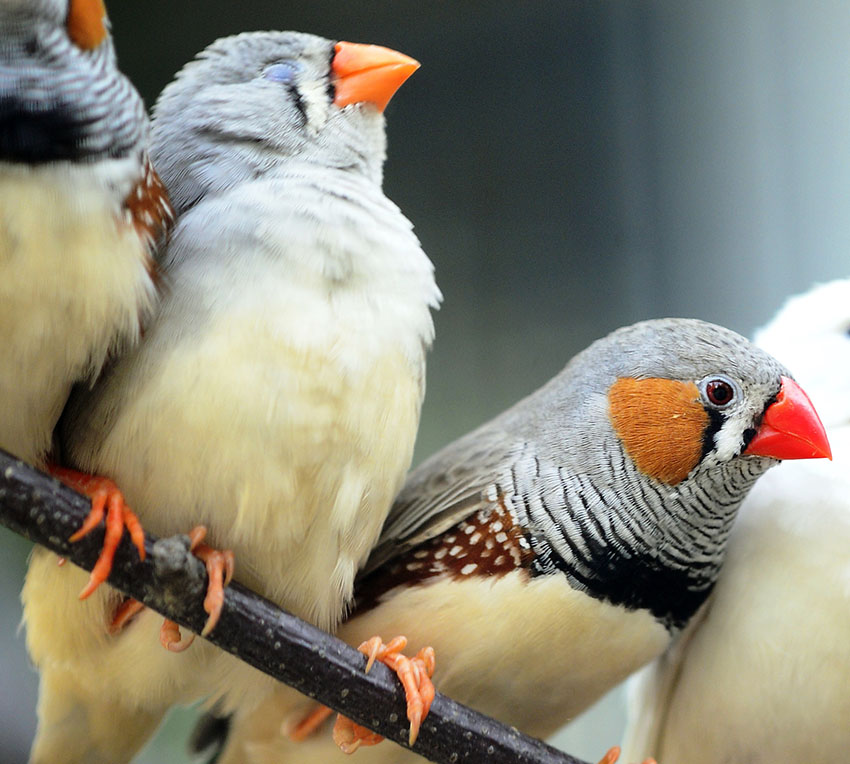 A pair of Zebra finches
Cock Zebra finches sport several markings that are absent in hens - orange cheek patches, throat stripes, a black bar on the breast, and flanks sporting chestnut brown with white spots. Hens have grey feathers in these areas. Cocks have bright red beaks, with hens' being orange; although this general rule can vary according to the age and breeding condition of the bird. Freshly fledged birds have the colour and markings of hens, but with black beaks, only blooming into their adult plumage after 90 days or so.
Domesticated Zebra finch colours vary across the different types and mutations, sometimes making these basic male/female distinctions less obvious.