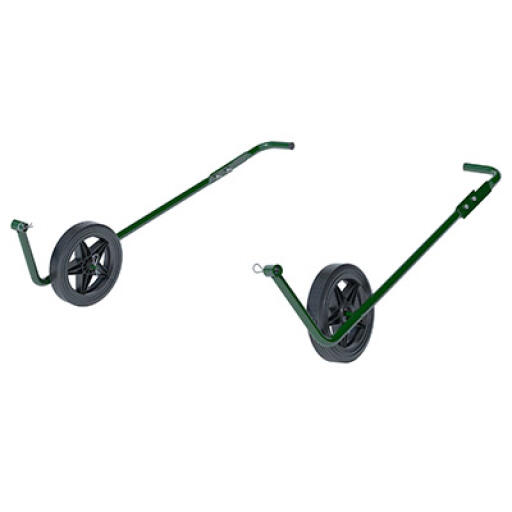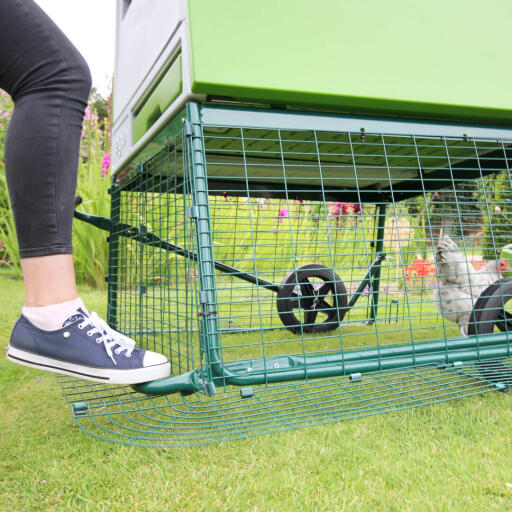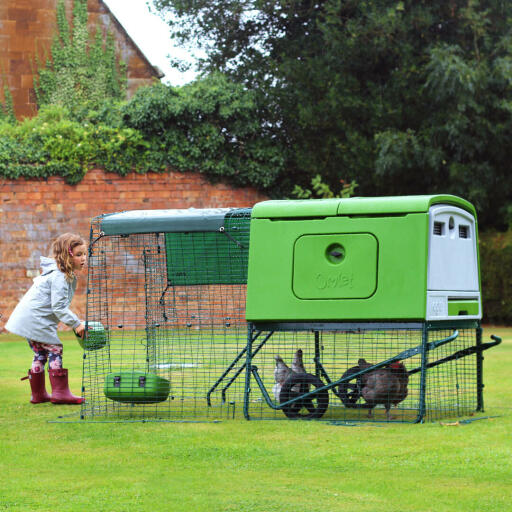 Checking stock in our warehouse...
£70.00
Upgrade your Cube from being static. These wheels and arms will allow your Cube to glide around the garden with ease! Coming with foot operated wheel arms you won't even have to get your hands dirty! The Eglu Cube wheels are especially effective when used in conjunction with the
Eglu Run Handles
. (Note: The Eglu Run Handles are not included with this product.) Set includes two wheels, wheel arms and foot pedals for left and right sides. This wheel set is designed for use with the Eglu Cube only, and is not compatible with other kinds of Eglu coops or hutches.
Got this as part of the warranty to replace the original frame and wheels. Makes life a lot easier to be able to roll the coop and run into different places in the garden. Very happy with Omlet's excellent warranty and service.
Review for:
Eglu Cube Wheels
This reviewer has 4-6 Pekin bantam pets
Make moving the coop easy
I bought my Eglu cube used. It had a 13ft run, but no wheels. My son's friends moved it to where my husband thought i wanted it. I didn't. The 13 foot run makes it a bit challenging so i bought the wheels. Makes a huge difference. I was able to move it to where i wanted it by myself. I locked the wheels in place and then picked up the end of the run. It was still a bit awkward but doable. I certainly will not be using it as a chicken tractor.
Review for:
Eglu Cube Wheels
This reviewer has 2-4 2 black sex link, 1 pets
Works great and easy to move now.
Review for:
Eglu Cube Wheels
This reviewer has 4-6 pets
I have been using the wheels now for about a month. They definitely make it easier to move our Eglu Cube. However, they are a bit on the flimsy side for how much weight that they have to move. I would buy them again simply because I like to move the coop so my chickens have fresh grass. The design could be improved with strength though.
Review for:
Eglu Cube Wheels
This reviewer has 6-8 Barred Rock pets
It is difficult to move the coop with the run attached without the wheels. These provide the necessary clearance to move the coop through the grass. Buy it! That said, the metal engineering is not as good as the plastic engineering. The wheels are wobbly and will slowly sink into the soil. Wide tyres would really help. My chickens don't use the space under the coop anyway.
Review for:
Eglu Cube Wheels
This reviewer has 4-6 speckled sussex pets
Read more reviews