Sara Ward
About Me
_

'Since moving into her West London home a few years ago, Sara Ward and her husband Andy have industriously set up Hen Corner, where they now have a stunning kitchen garden – with raised beds full of seasonal crops – fruit and nut trees, a flock of clucking hens and a beehive with busy bees hard at work making honey.' Michele Jameson, Country Living Magazine
We are Hen Corner.
We love the bee keepers, the veggie bed diggers, the jam makers and cider drinkers, the chicken fanciers and the real bread bakers.
But not just in the deepest darkest countryside or the far, far away villages but right here in our cities and towns.
So, come on a course and join us on the journey…
Location
My Courses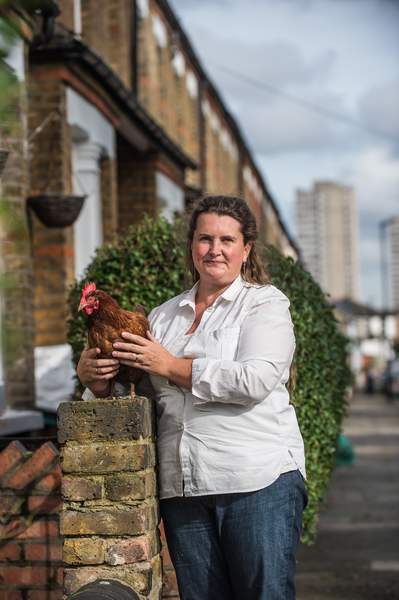 Price: £45.00
Date: Sat 14 Oct 2017
Time: 14:00 pm - 16:00 pm
An afternoon for the whole family in the garden at Hen Corner… You will be welcomed with home made refreshments and introduced to the joys of keeping chickens!
Price: £45.00 per adult (includes up to two children per adult)
More Info & Booking
---
Images
Latest Reviews For This Host
---