A lot of chickens are blamed for being bullies, but it's not always that simple. When you have a group (or roost) of chickens they will decide between themselves who exactly is in charge, who is second in command, who is third, and so on… The chicken who is second in command answers to the lead chicken, the third in command answers to the top two hens until you get right down to the bottom of the pack were poor old Miss Pepperpot has to answer to everyone.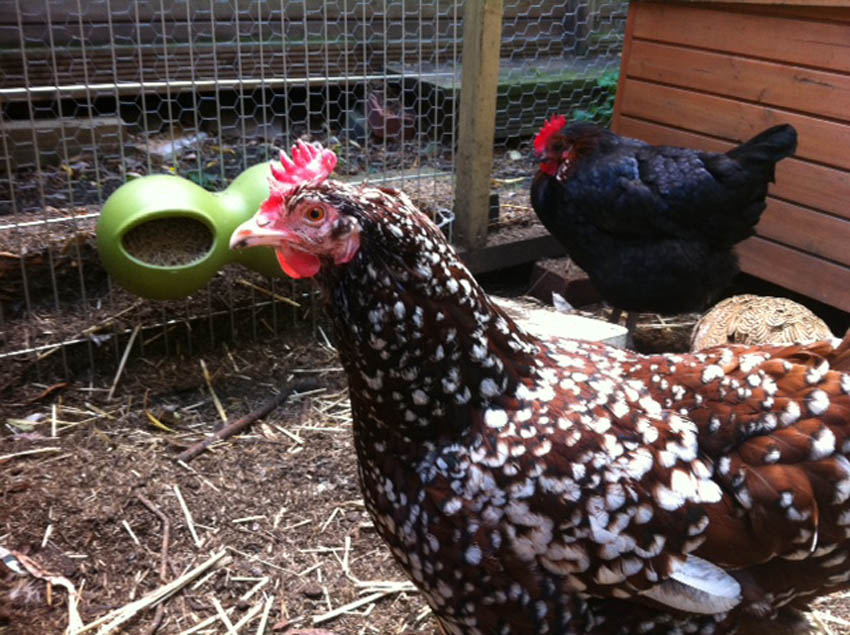 Cheryl Powling's Speckledy hens have decided who's in charge
Of course the only thing that will disturb the pecking order is the introduction of new hens. Never introduce just one hen on her own to a roost of chickens because she will get bullied, instead, try and introduce at least 3 or 4. Unfortunately there will be a number of fights in the first few days of introducing new chickens but they will soon settle down. One thing to remember is to never separate the weakest chicken; if you have to separate a chicken then temporarily remove the bully.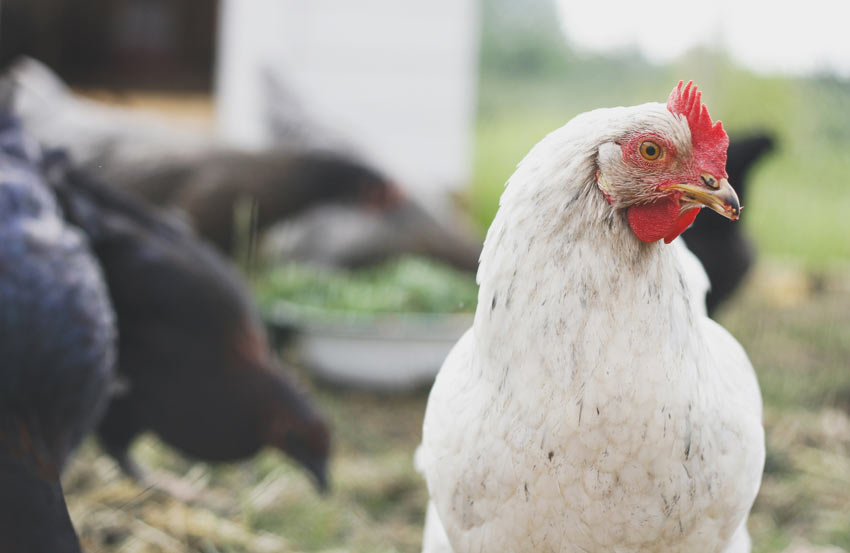 A Plymouth Rock Bantam hen being introduced with her friends to the new flock
It can be difficult watching your chickens squabble, but you have to remember that it's part of nature, and most of the time your chickens will sort themselves out without your help. Once they have decided on the pecking order it's smooth sailing from there, so wait it out confidently.