When you arrive at the show you will register and be told where your show pen is. You will need to ensure that your chicken is in its cage 30-60 minutes before judging starts to ensure it is settled. Before judging you can use a makeup sponge to remove any dirt from around the face and the claws. Rubbing some moisturizer, coconut oil, or vaseline on the comb, wattles, and legs will spruce the bird up. A silk cloth can give the feathers a shine; this works better for some breeds than others. The birds are not usually fed or watered before judging to minimise any waste from your chicken. Feeding and watering your chicken is also seen as marking the chicken as yours which might sway the judges decision.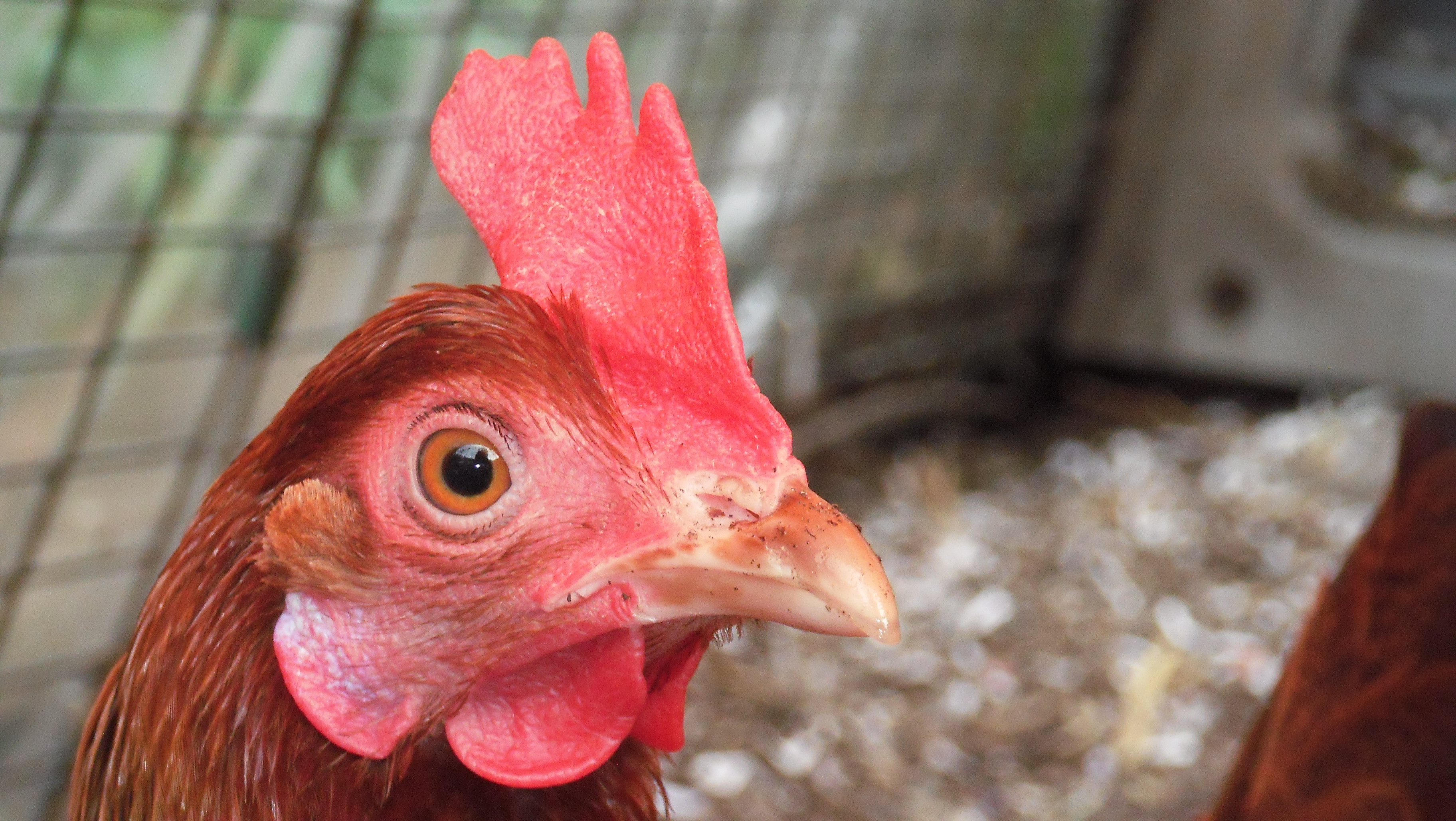 Christopher Walker's Gingernut Ranger has a beautiful wattle, comb and beak
After judging has taken place you should provide food and water for your chicken. They will be required to stay at the show for a period of time that will be made clear to you. This period of time is usually a great opportunity to talk to the judges and other exhibitors and gain more advice.