Show King
History
---
The King is a dual purpose breed originating from the USA developed during the 1890's by crossing four older varieties, the Runt, Maltese, Duchess and Homer making use of all the characteristics that make up the the Show King we see today. Bred for both exhibition purposes and squab production it is a heavy well formed bird bred in many different colours.
Breed Details
---
Show King Pictures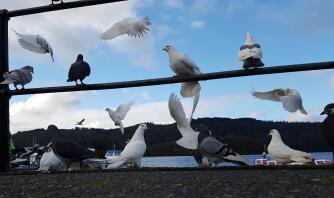 Show King For Sale
---
Please note: All animals listed here are for collection only. They cannot be delivered by the seller or by Omlet. The seller will send you their contact details to arrange payment and collection.
Latest Reviews For Show King
---
There are not yet any reviews for this breed. Click
here
to write one.