Keeping chickens fortunately doesn't demand lots of time from you. Your chickens are more than happy to roam around your garden or their run, occupying themselves with finding morsels of food. They are relatively low maintenance compared to other pets such as dogs and cats.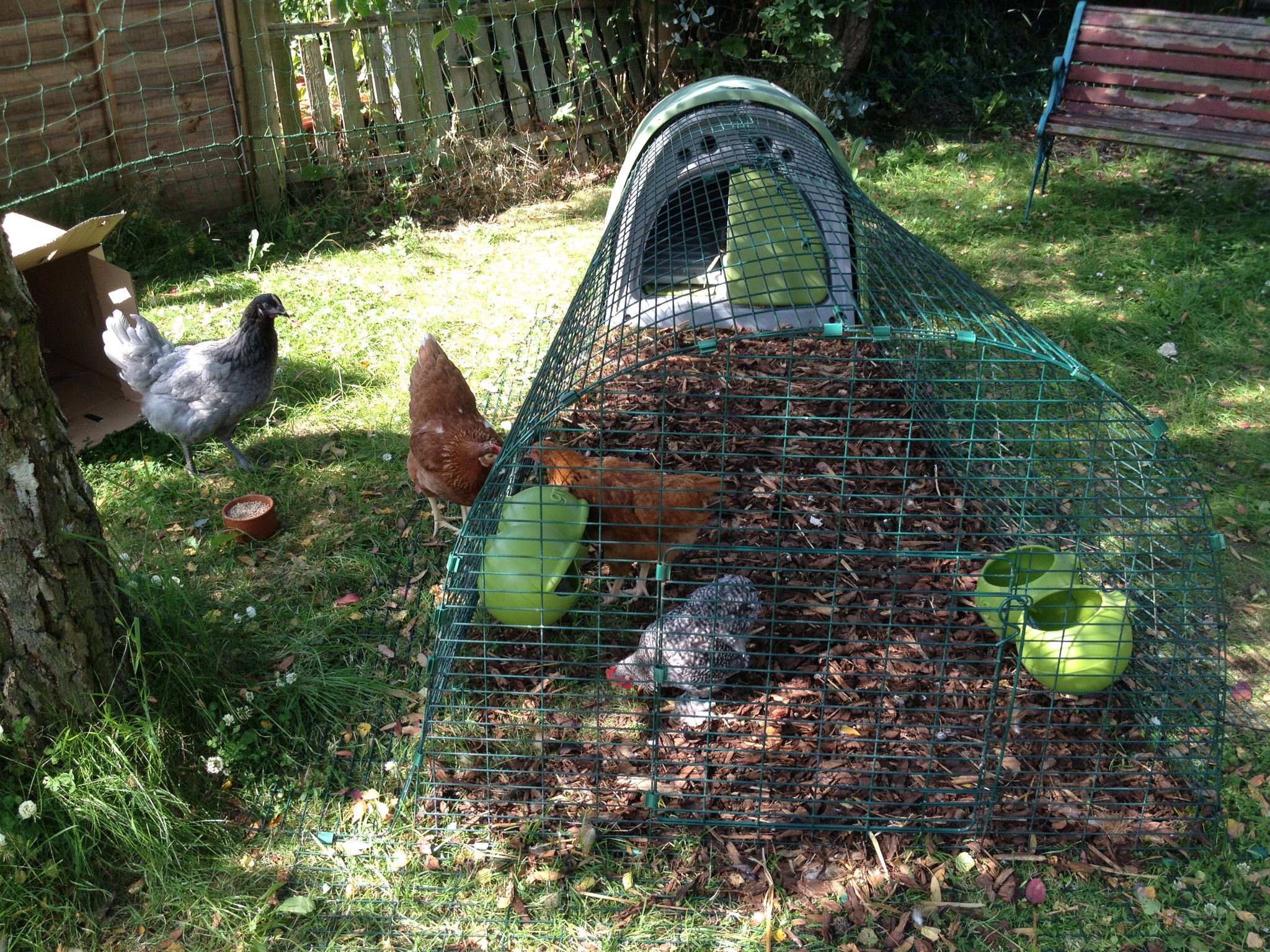 Emilia Taylor's hens love searching for worms inside their Eglu Run
They require a little time everyday for you to do the daily jobs; roughly 10 minutes. You will need to let them out in the morning, check they have enough food and water, check for eggs, and shut them away at night. Once weekly you will need to clean them out, this will take 15-30 minutes depending on the type of chicken coop you have. A wooden coop will take more time than a plastic coop. Twice a year you should deep clean their coop and their run (if they have one). A proper clean will probably take a couple of hours. Again this depends on the type of coop you have. An Eglu from Omlet shouldn't take more than an hour to thoroughly pressure wash and dry.