Keeping chickens can be a relatively low cost pet, but unlike lots of other pets they produce food for you! You can even sell the eggs to friends and family. There are start up costs which can be expensive but the cost of keeping chickens when you have got all the things you need is surprisingly cheap.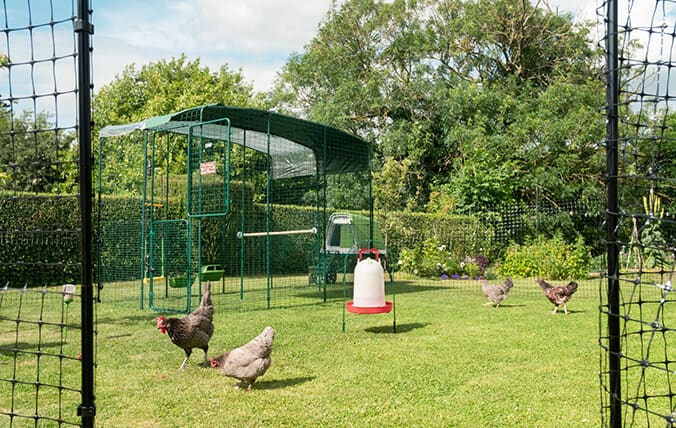 With Omlet's amazing range of products it's easy to keep chickens happy!
Below is a rough guide to the cost of keeping chickens. These costs are based on having 4 chickens. As with most things how much you spend can vary massively. You can choose to keep chickens on a budget or spend a lot of money. You tend to get better quality with higher priced items. It is generally better to spend more at the start on purchasing good quality products rather than going for the cheap option and ultimately having to spend more to replace broken things. Items with an * are optional. You may not need to buy these things.
One Off Costs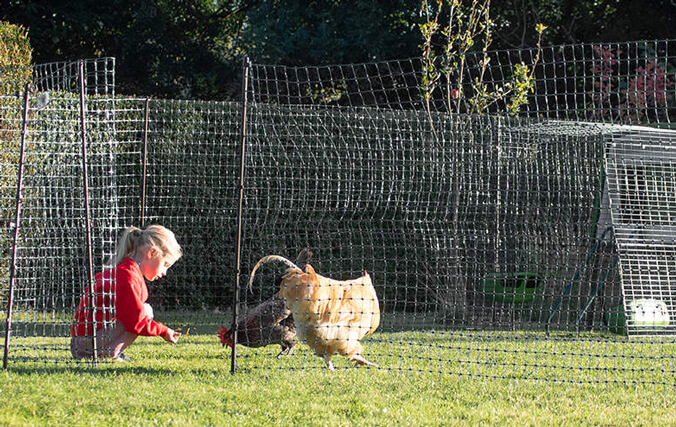 Keeping chickens does not have to be expensive.
Running Costs - For 1 Year Keeping 4 Chickens
| Item | Price |
| --- | --- |
|  Feed (for 1 x 20kg bag which will last 4 chickens a month) |  £9 - £15 (x12) = £108 - £180 |
|  Bedding (will last a month) |  £3 - £13 (x12) = £36 - £156 |
|  Health supplements (wormer, mite powders, tonics*, supplements*) |  £60 for the year |
|  Total |  £204 - £496 |
As you can see from the above tables, chickens can be quite cheap compared to other pets. And when you factor in the savings you are making from no longer having to buy eggs they are even cheaper.