First of all, you need to define 'easy'. Keeping any animal demands a bit of time and expertise. But once you know what you're doing, chickens are very easy to look after.
Chickens are very undemanding. They need to be given food and water every day, and their coop needs to be opened in the morning and closed at night. This door duty is not a time-consuming job, and is made even easier if you use the Autodoor, a fully controllable automatic chicken shed door.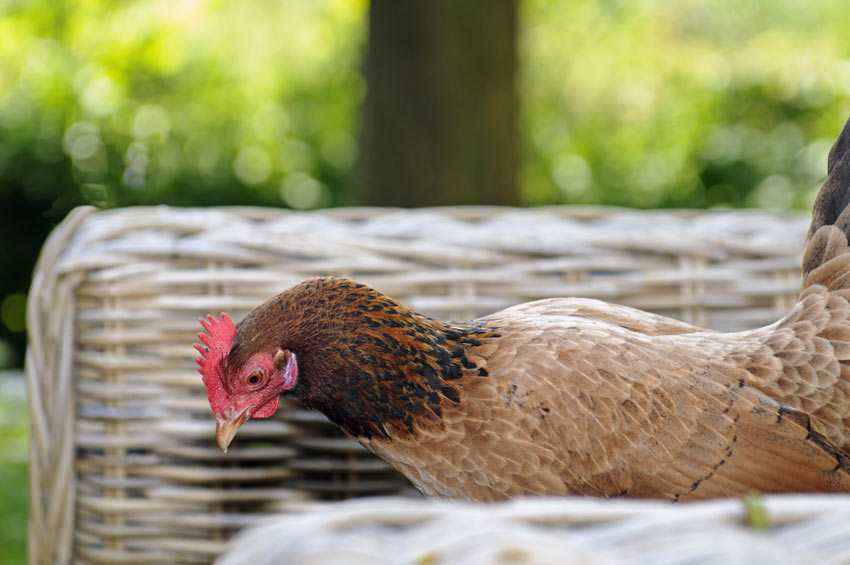 Chickens are easy to keep
You need space outdoors to keep chickens, but the area doesn't have to be too large. It's true that chickens enjoy free-ranging in gardens and meadows, but as long as you have enough room to accommodate a coop and a run, you will be able to keep them happy and healthy. Compact chicken shed set-ups don't come more self-contained than the Omlet Eglu.
If they have sufficient space, food and water, somewhere to lay their eggs and somewhere to perch at night, hens are happy. They are able to entertain themselves, and don't suffer from boredom. Given a healthy diet, and the occasional worming tablet and lice/mite treatments, they should not have many health problems either.