Eglu Classic Rabbit Hutch
Le clapier à lapin classique Eglu, facile à nettoyer, avec son parcours sécurisé et sa maison isolée, offre un habitat complet à votre lapin de compagnie !
Choose Your Eglu Classic Rabbit Hutch
Could not load configurator. Refresh the page to try again.
6 Reasons To Buy From Omlet
30 Day Money Back Guarantee

Free Returns

2 Year Warranty

Brilliant Customer Service

Secure Payment

Over 17,000
5 Star Reviews
Everything you will need to start keeping rabbits
The Best Hutch for Rabbits
The Eglu Classic Rabbit Hutch is the modern, easy to clean and safe home for your favourite furry little friends. Developed with leading animal behaviourists and thousands of hours of testing, its unique design enables your rabbits to express their natural instincts, making ownership more rewarding and enjoyable.
The Eglu Classic Rabbit Hutch's innovative design offers a fun and stimulating environment for rabbits to express their natural instincts. It has two main areas: the house and a secure outside run. These are available for your rabbits to use at all times, so they can exercise, relax and feed according to their own routines, going in and out as they please. The perfect ingredients for a happy bunny!
A Low Maintenance Rabbit House
Routine upkeep of the Rabbit Eglu is a simple task thanks to the removable bedding tray and lid, and, made from energy-efficient polymers, it never needs to be treated. The Eglu Rabbit House is naturally weather resistant, it will last for years, and at the end of its life it can even be recycled.
Easy To Clean Plastic Rabbit Hutch
You'll find the Eglu Classic Rabbit Hutch quick and easy to clean. Its smooth surfaces do not absorb moisture, and with no tricky corners where dirt can build up you can simply wipe them clean. For a deep clean, simply remove the lid and rinse with a hose or pressure washer. Our removable tray makes changing the bedding a doddle, and the droppings make great fertiliser for your plants. Your garden will look great, and even after years of use the Eglu will still look like new.
The Rabbit Eglu has the most fox-resistant run on the market
The Fox Resistant Rabbit Run!
The optional (yet recommended) 2m run is made from strong steel welded mesh, virtually impossible for predators to break. A unique anti-tunnel skirt sits flat on the ground and prevents animals from digging in. The run offers a huge space for your rabbits to play in and with a height of 80cm it has plenty of room for them to stand upright. You can extend the run in 1m sections if you wish, making the run as long as you like.
The unique tunnel-proof panels have been proven in rigorous testing to be fox and badger resistant. The run means that when you are out and about you can be sure that your rabbits are safe. The dark green coating is designed to let the run blend into your garden and is fully bonded to the steel mesh, ensuring an extremely durable finish that looks great.
The run comes in sections for easy transportation or storage and can be assembled in minutes. You can use the door in the end of the run to stroke your rabbits, feed them and lift them up to groom them. The Run can also be attached to our Walk in Run to make it even larger for your rabbits.
Removable hay rack, bowl and water bottle
Complete with Feed Bowl, Hay Rack and Water Bottle
The hay rack, feed bowl and water bottle are mounted inside the Eglu Rabbit House and can be conveniently refilled through the side door. Rabbits are herbivores and hay should form the main part of their diet. The hay rack holds enough hay to keep two medium sized rabbits well fed, and the stainless steel dish is handy for filling with pellets and crunchy vegetables.
Having the water inside the house means it is protected from direct sunlight, reducing algae formation in the bottle, and it will be insulated by the house, reducing the chance of freezing during winter.
Easy Access for you and your Rabbit
Use the front door to separate the house from the run, this is useful if you are cleaning or need to catch a rabbit to move or take to the vets. Easy to use, and perfect when you want to keep your rabbits out in the run while you clean the inside of your Eglu or refill their water and food. To handle your rabbits or refill their food and water you use the handy side hatch.
Easy to open front door
Side hatch for better access
Refill either through side hatch or lid off
Twin Wall Insulation keeps your rabbits cool in the summer, and warm in the winter!
Keep Your Rabbits Warm in Winter
The Eglu is specially designed to keep your rabbits warm in winter. The Eglu has a unique twin-wall insulation system which works in a similar way to double glazing trapping a pocket of air which provides a very effective means of insulating the house.
...And Cool In Summer
In summer your rabbits will be kept cool by the Eglu's draught-free ventilation system, carefully designed to avoid air blowing directly over the bedding area whilst allowing fresh air to circulate.
Free extras with every Eglu Rabbit House
When you buy an Eglu you also get over £25 worth of accessories absolutely free! Not only that, we're so confident you'll love everything about the Eglu Rabbit House that we offer a 30-day, no-quibble money-back guarantee.
Hay Rack & Large Water Bottle
Bespoke fitting hay rack for your Eglu which holds the hay securely and keeps it away from their bedding. With 600ml water capacity, the water bottle will keep your rabbit's thirst quenched all day long!
Stainless Steel Food Bowl
A handy bowl that you can take back to the kitchen to fill with crunchy vegetables for your rabbits to gnaw on.
All-Weather Rabbit Run Shade
This all weather shade attaches to the run and will protect your rabbits from wind and rain. What's more in summer this useful shade provides a cool area outside.(This shade comes free only if you are buying an Eglu with run).
Years of Fun
Rabbits make wonderful pets and the Eglu Classic Rabbit Hutch makes keeping them fun and easy. Happy pets and happy owners all round!
30-Day Money-Back Guarantee
If for any reason you are not entirely satisfied with the Eglu you can send it back to us for a full refund. This does not affect your statutory rights.
The Rabbit Eglu will look great in your garden!
Spacious Rabbit Run for Fun and Exercise
The Eglu Rabbit House's run is large enough to give your rabbits the exercise they need to develop strong bones and stay fit and healthy, and they will love being able to go in and out of their house as they please. If you have rabbits which like to dig, you can fit the optional Underfloor Wire to the floor of the run, click here for more information
Although grass is great for rabbits, it is possible to keep bunnies if you don't have a lawn. You can keep the Eglu on a patio area, but you should provide them with a deep sand box to dig in.
Eglu Rabbit House Dimensions
Eglu Classic Rabbit Hutch Specifications
The Eglu Rabbit House is suitable for two medium sized rabbits, such as an English Lop.
Materials:
House: 100% Recyclable UV Stabilised Polyethylene
Run: Double layer fully coated steel weld mesh
Packaging Dimensions:
House: 84cm x 81cm x 69cm (25kg)
Run: 115cm x 36cm x 100cm (16kg)
Patent Pending. Design Registered.
Verified Reviews - Eglu Classic Rabbit Hutch
---
Customer Images - Eglu Classic Rabbit Hutch - 15 of 15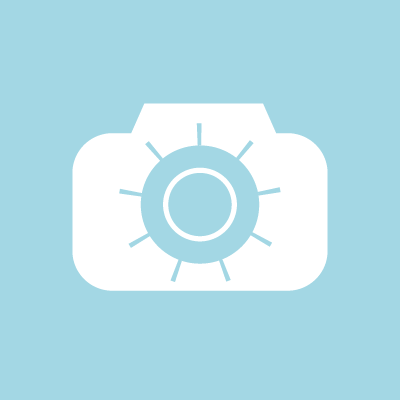 Upload your photo
Related Products