Its hard to resist an adorable tiny cat, but have you ever had a cuddle from a big fluffy cat with bear like paws? Here is a list of our top 7 giant domestic cat breeds. Alright, they aren't really giant, but they are bigger than your average domestic cat, and have larger than life personalities to match their size.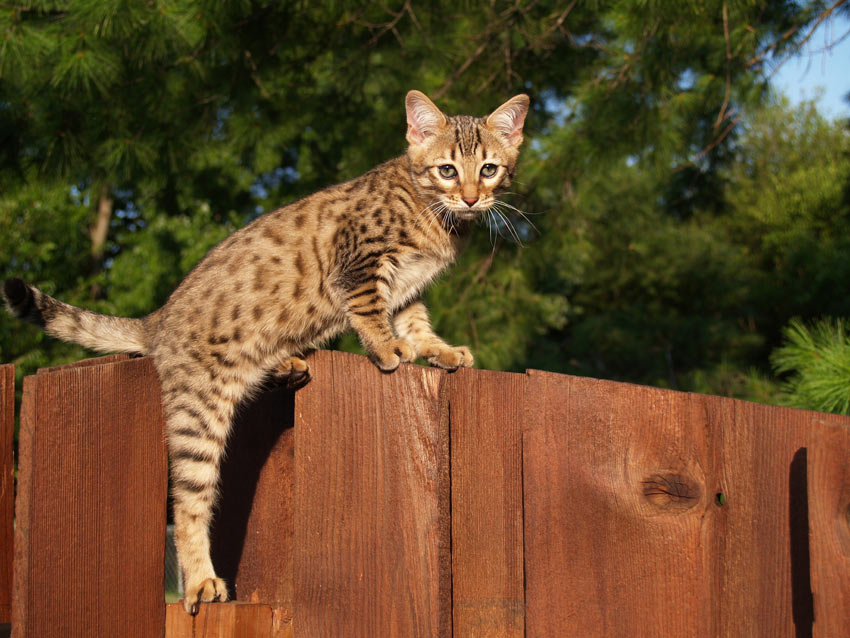 The beautifully marked savannah cat
The Savannah currently holds the record for the tallest domestic cat breed with an individual in America standing 17.1 inches tall from shoulder to toe. But this isn't the only reason they made it into the list - some individuals have been reported of reaching healthy weights in excess of 13 kg! However, with Savannahs it all depends on how closely they are related to their wild Serval ancestors. F1s and F2s (Serval parent or grandparent) are the largest with later generations quickly reverting back to more normal domestic cat sizes.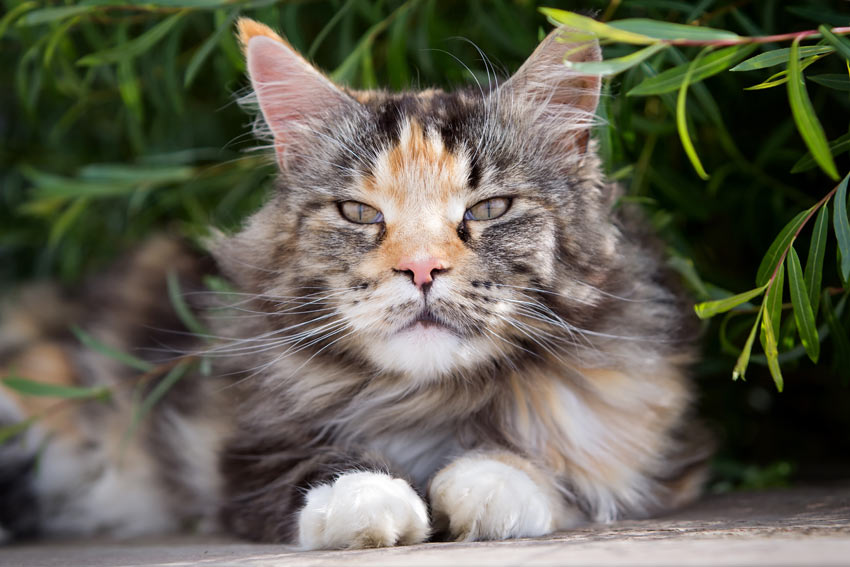 A Maine Coon cat with a beautiful thick long coat lying down
Maine Coons are considered by many to be the largest of the true domestic breeds (they are not wild cat hybrids) because of their long bodies and relatively heavy weight. Maine Coons can be easily over a metre in length from nose to tip of tail and can weigh over 11kg although ~8kg is much more common.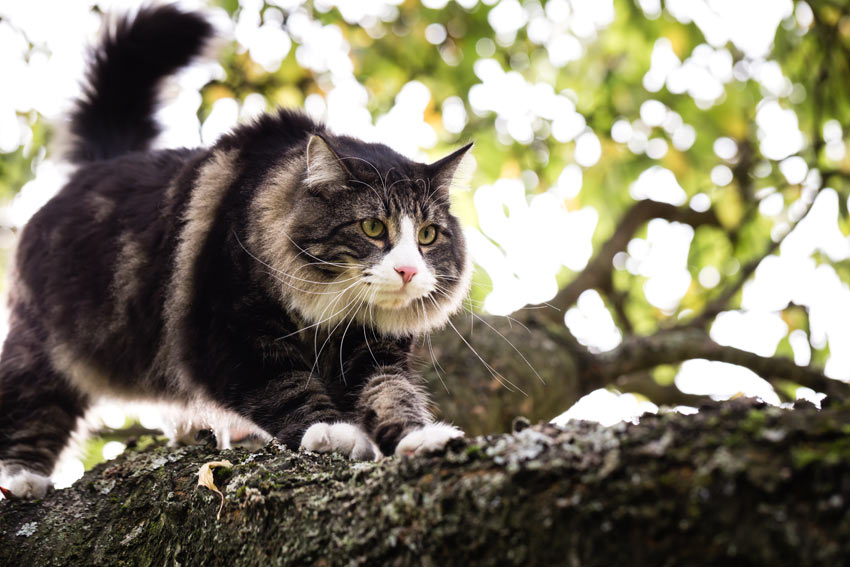 A Norwegian Forest Cat with a big bushy tail climbing a tree
The Norwegian Forest Cat looks similar to a Maine Coon in many ways but also very different. One thing they have in common is their relatively large size with Norwegian Forest Cats weighing as much as 10kg.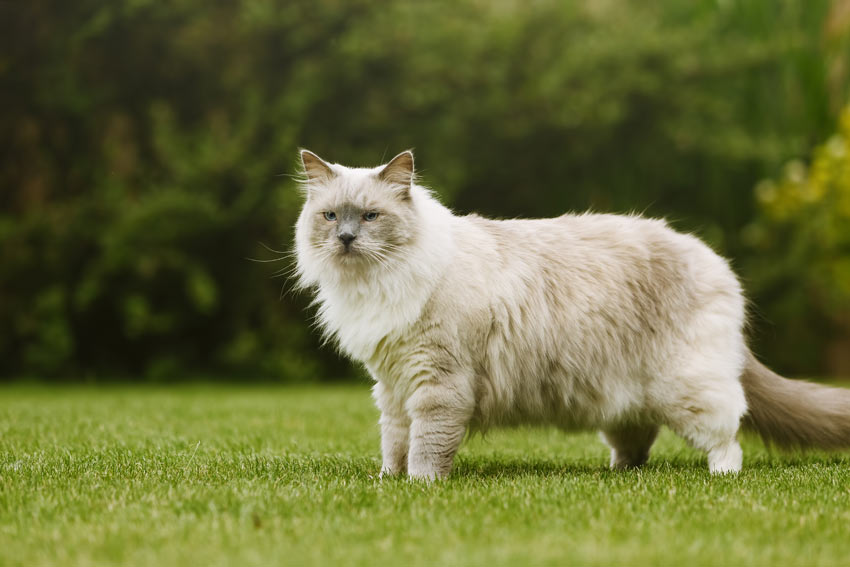 An adult Ragdoll cat with an incredible thick long coat
Ragdoll cats are large, muscular, very fluffy and can weigh as much as 9kg which earns them a spot on our list. Ragdolls are best known for their docile and affectionate nature which combined with their large size and fluffiness makes them the perfect cuddle partner.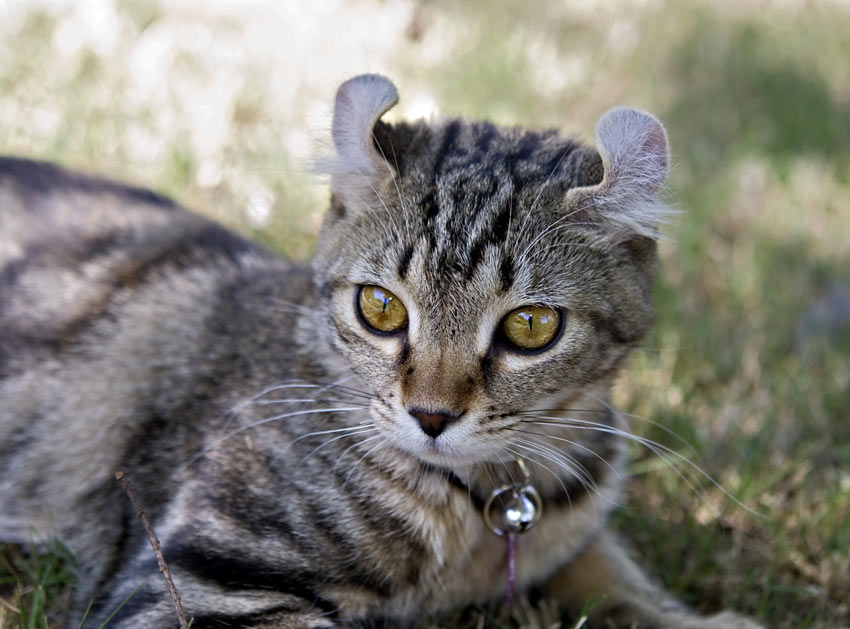 A highlander cat looking alert
Highlander cats are a breed that is currently in development but it is already set to be one of the largest breeds. These cats can weigh as much as 11kg and come in short and long haired varieties with their most discerning feature being their loosely curled ears.
A distinctively marked british shorhair
The smallest on our list but very close to home is the British Shorthair. These beautiful big cats can weigh over 8kg and are immensely popular throughout the UK and the world. One of the first pedigree cats, the British Shorthair has been bred for over 100 years which gives them a lot more history than the new breeds.
#7 - Chausie
The Chausie is another domestic cat with wild roots who has a long body with long legs to match. The Chausie's wildcat ancestor is the Jungle cat but most Chausies bought and sold today are many generations separated so have the temperament of a domestic cat with a slightly more wild look to them. They can weigh in excess of 11kg which is why they have made it onto the list.
Bonus - The Moggy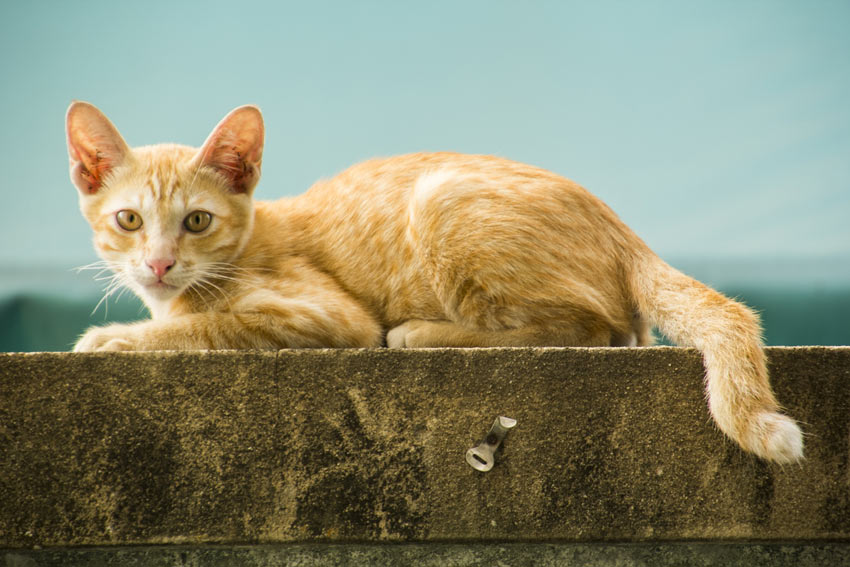 A ginger and white moggy with beautiful tall ears
Non pedigree cats come in all sorts of shapes and sizes but they have earnt themselves a place on this list due to a record holding cat called Meow. Meow was a male domestic moggy who still holds the world record for heaviest domestic cat - weighing in at 18kg. It must be noted that Meow was a morbidly obese cat and the record for heaviest domestic cat is no longer recorded in an attempt to prevent owners overfeeding their cats for fame.