For new owners, we've assembled some tips to get you started with your new pet. We've included more detailed information in later sections, but these quick pointers should give you a good start.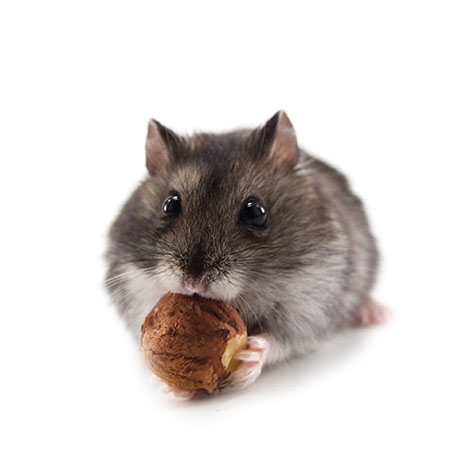 It's a good idea to have all the equipment ready beforehand
Have everything ready before you bring your hamster home
Before you bring your new friend into your house, it's a good idea to have everything that they will need for the first few days all ready. You will need:


A big enough cage for your pet
A wheel for exercise (again, one that is big enough - fifteen centimeters for a small hamster and approximately twenty for a large is ideal)
A food bowl
A water bottle
Bedding
Toys
A hamster house to provide your pet somewhere dark to sleep in the daytime
Food
Within the coming weeks, you may also want to purchase gnaws, different types of bedding to try, bathing sand, and some medical equipment. You may want a carry case for the trip home with your new pet, as many adoption centres and shops provide cardboard boxes for the journey home. Cardboard is a material that your pet will be able to gnaw its way out of quite easily, so you may want to invest in a carry case that can be reused for vet trips.
Once you've purchased all of this equipment, then it's a good idea to set it up so that your hamster isn't in temporary accommodation for any longer than necessary. Set up your hamster's cage, put some hamster food in the bowl, fill the cage with bedding, and fill up your pet's water bottle. If you need any advice on where to place your hamster's cage, or what food and bedding to use, then there are sections of this guide to help you.
Prepare a travel case
You may be provided with a cardboard carry container to bring your pet home in, but if it's a long journey then you might want to bring something a little more sturdy. Hamsters can chew through cardboard pretty quickly, and you don't want a hamster escaping on a bus or in your car! Put a bit of bedding, some food and some water in this travel case.
Plan your route
Car journeys can be really stressful for pets, especially if they're never been in one before. It's full of strange sights and smells, and the noise of the engine will be frightening. Also, if the weather is warm then you'll want to minimise car time to prevent your pet from overheating. It is for these reasons it's best to plan ahead. Which route will mean your hamster is in the car for the shortest amount of time?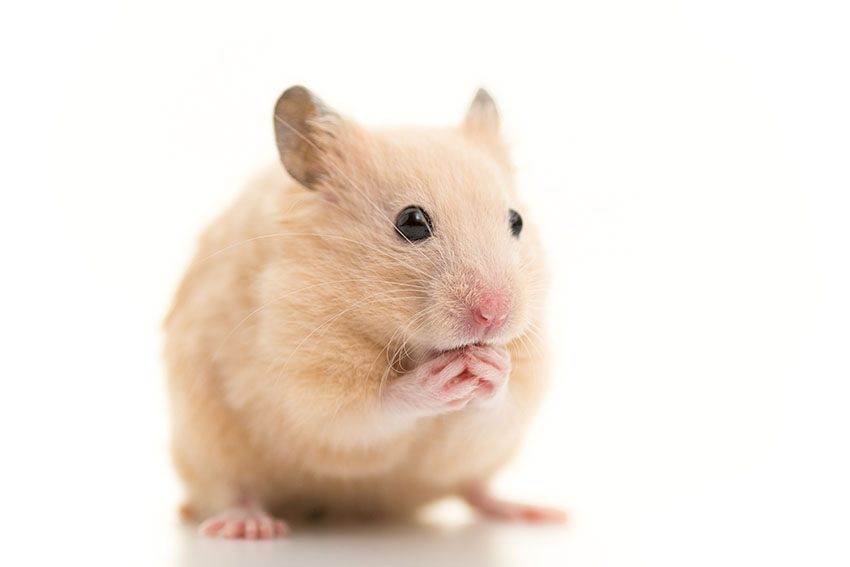 Planning a car route can save your hamster a lot of anxiety and stress
Put your hamster in it's new home, and then leave it in peace.
Once you bring your hamster into your house, the best course of action will be to put your hamster into it's new home straight away, and then to leave it alone for a while. Try to only pick up your pet when absolutely necessary for the first week, and do your best to not let people stare through the bars of the cage - instead, you'll want to make as little noise as possible to give your hamster some peace and quiet for recuperation.
Although you'll be very excited to make friends with your new pet, your hamster will need some time to itself to recover from the journey and to acclimatise itself to its new home. Your pet will have a new home, new food, new smells and new people - give them some time to get used to their surroundings before introducing yourself. Apart from cleaning and feeding, try to limit the amount of contact you have with your pet for the first week. After this, once they've settled in, you can start to introduce yourself.
Keep a new pet's diet the same at first
Hamsters are quite susceptible to stomach upsets, and one of the things you don't want to do to a new pet is give it a stomach upset to go along with all the stresses of moving to a new home. Many experts recommend making changes to your new pet's diet gradually rather than in a short space of time. When you get your new pet, it's a good idea to take some of the food that it's currently eating with you, so that you can slowly phase out the old food and introduce its new diet over a couple of weeks.