If your hamster is not walking well, it's likely that you'll need to take your pet to the vet. Below we've outlined some potential causes for this symptom, but it's likely you'll need to take your pet to the vet for a proper diagnosis.
Falls and accidents - has your hamster has suffered a fall recently? If so, your hamster may have a paralysed or broken leg (or legs), which mean it needs to be taken to a vet.
Scurvy - if you don't provide enough vitamin C to your hamster, then it may develop the condition known as scurvy. In serious cases, this disease can paralyse your pet's back legs or cause them to seize up, forcing your hamster to hop around. Make sure you're giving your pet foods containing enough vitamin C, as well as all the other nutrients your pet needs.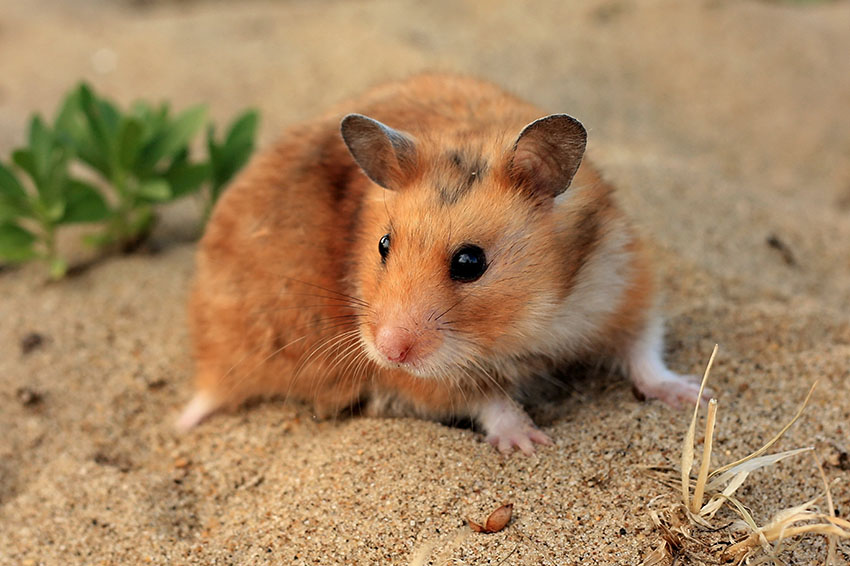 Sometimes a hamster's gait can indicate health problems
Strokes - if your hamster is rocking backwards and forwards when it's sitting down, or is swaying as it walks, then your hamster may have suffered a stroke. Some damage caused by strokes can heal, but some is permanent. If you take your hamster to be checked by a vet, then they may be able to tell you how extensive the damage is, and to what extent your pet will recover. If your hamster has had a stroke then it can lead a full life, but sometimes it may need help eating and drinking. We recommend taking your hamster to the vet if you think it's had a stroke, not necessarily to get treatment, but in case your hamster now has some specific requirements that it will need you to fulfill.
Dehydration - if your hamster is suddenly listless and not walking around much, then there's a strong chance that your hamster is either severely dehydrated, or has a serious illness. If your hamster is showing these symptoms and you don't think your pet is hibernating, we recommend taking these hamsters to see a vet.
Old age - if your hamster is slightly older, and the tendency to walk around less has been very gradual, then this may be simply because of old age. As hamsters get older, like humans, they become a little less likely to be quite as active as they once were.