Strange Outside
Normally, a chicken lays the same shaped egg each time, varying only in size as the bird gets older. The shape is determined by a number of factors, from the amount of white produced to the chicken's internal muscles.
However, sometimes dark forces are at work and a chicken lays eggs that are so fantastic that even Omlet can't tell you where they come from. Unlike the rest, we are not afraid to show you these eggs and although they are different they are just as delicious. Remember, as it was for Mozart it is for eggs - a fine line between madness and genius.
If you carefully note which chicken is laying an egg and study the shape carefully, you will grow to recognise which of your chickens layed which egg.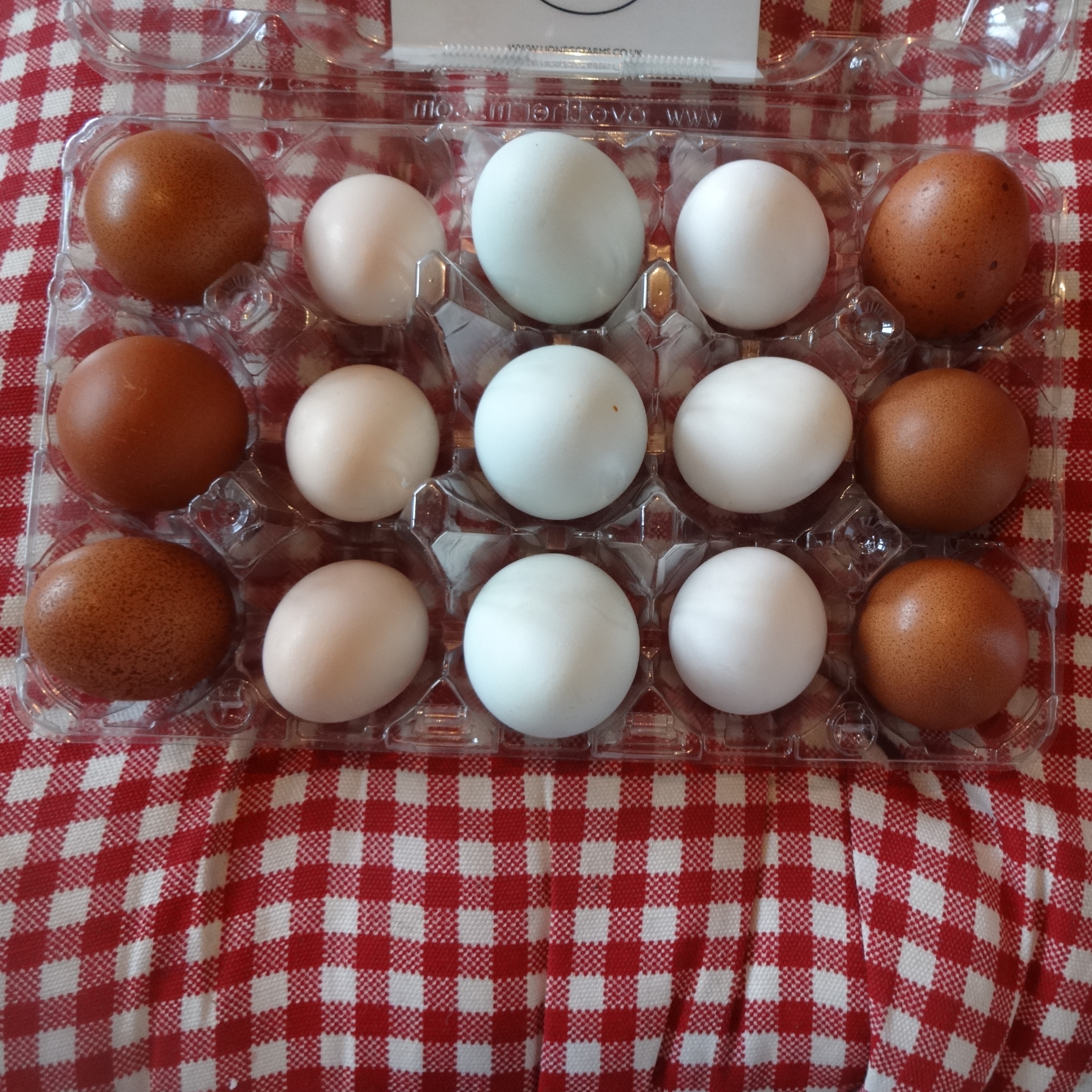 Nikkesha Heath's collection of wonderful and different delicious eggs
Strange Inside
Blood Spot: This is an egg with a small amount of blood in it. They may look worrying but are still edible! The spots are caused by the breakage of a blood vessel in the ovary, possibly caused by a fright to the chicken.
Watery Whites: You may notice if you fry your eggs that the white is more watery than you expected. This increases as the bird gets older, but can be affected by hot weather, so in hot weather make sure that you collect your eggs regularly for firm whites!