Grooming isn't strictly necessary unless you have a particular breed that requires it, such as an Angora rabbit. Angora's coats can be over 10cm long, and so they will need at least 40 minutes of brushing and care every day - choosing this breed is a decision that needs some serious thought.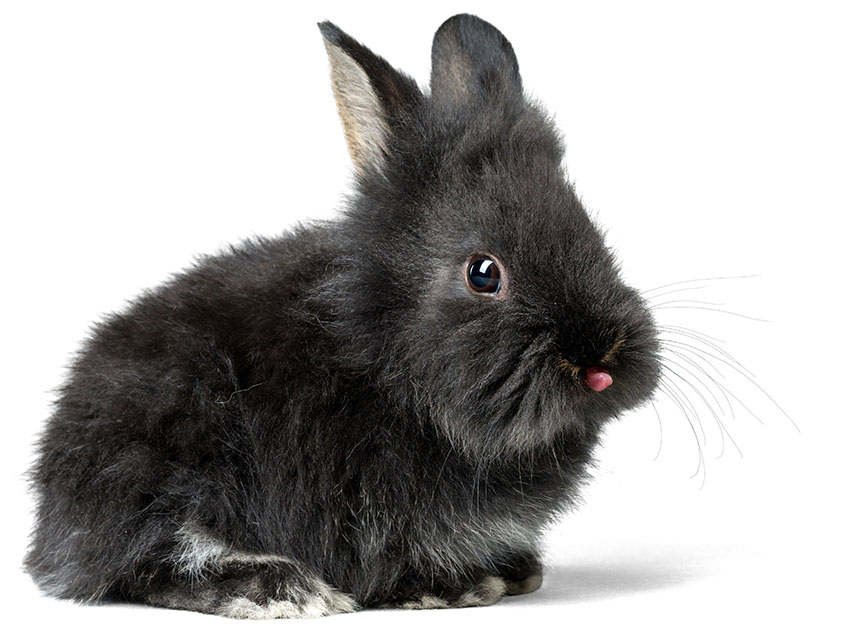 Many rabbit breeds will do a great deal of their own grooming
Spending Time With Your Rabbit
Rabbits love to be clean and will spend much of the day preening themselves. Although not strictly necessary, grooming does provide a good opportunity for you and your rabbit to spend some quality time together. Every 3 months or so your rabbit will shed some of its fur alternating between a light and heavy shed. A good brush can help the loose fur to come out.
Washing Your Rabbit
It is unlikely that you will need to wash your rabbit. In fact, it is often quite dangerous to do so unless it's a hygienic emergency. They are very good at grooming themselves and as long as their house and run are kept clean then you won't run into any problems. If you would like more information and guidance on what to do if your rabbit gets mucky, visit our rabbit hygiene section.