If you want to keep several budgies, or a mixed flock of birds, an outdoor aviary is ideal. You will be able to give the birds lots of space, and they will enjoy the benefits of fresh air and sunlight. An aviary can be a custom-made structure, free-standing or lean-to, or a converted outbuilding such as a shed.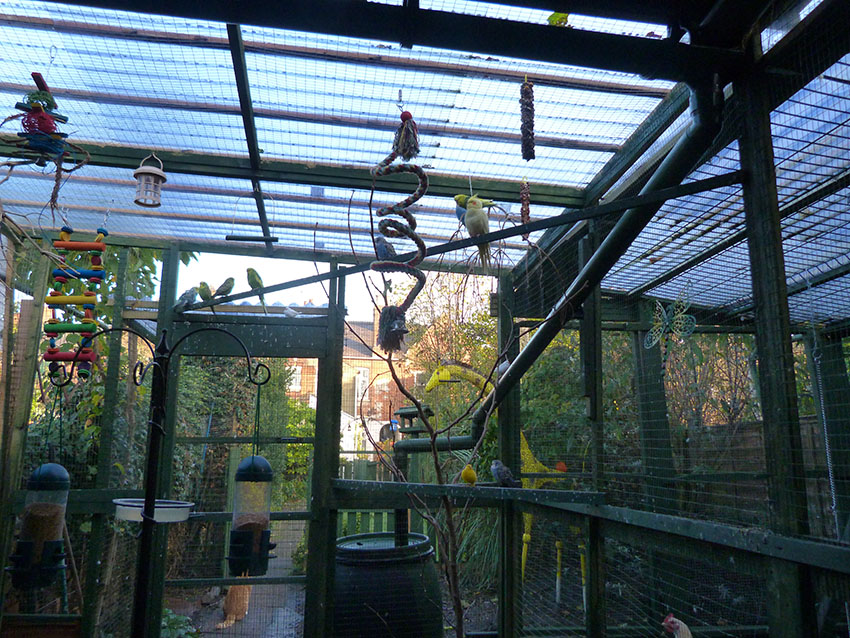 An aviary for budgies, cockatiels and finches
Most aviaries are permanent homes for their owner's birds, but some function as outdoor exercise areas or summerhouses only, with birds confined indoors in the colder months. If this is the arrangement you have in mind, you will need to get the birds in and out of their temporary lodgings, and will probably have to use a net to catch and transfer them back indoors.