Before you choose your budgie, or while you're waiting for the breeder's birds to be weaned, set up your bird cage. Beware bad design or cramped spaces!
Choosing a Budgie Cage
The budgie cage should be set up before you bring the bird home. Don't make do with a temporary cage while you find the time and money to set up a permanent space: if you are not able to buy a good one straightaway (and it is by far the most expensive item you will ever buy for the bird), you'll just have to wait until you can. This will be your pet's permanent home, and you need to make it as perfect as possible.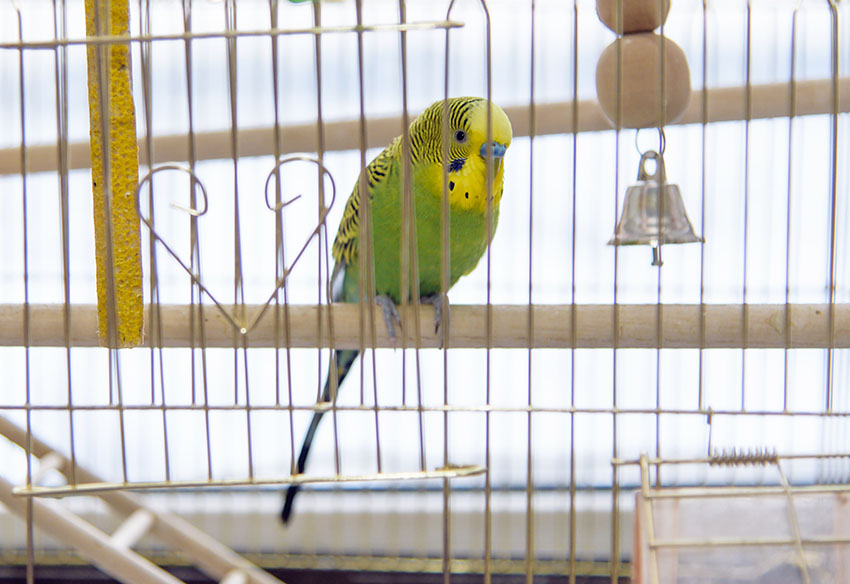 A budgie's cage is his castle