It is normal for some cats to go off on their own adventures, and they may even disappear for a day or two. If your cat has been out of sight for longer than normal then its fair to feel a bit worried.
You know your cat better than anyone, and if your cat is normally by your side 24/7 but you haven't seen her for a few hours then you can consider her missing.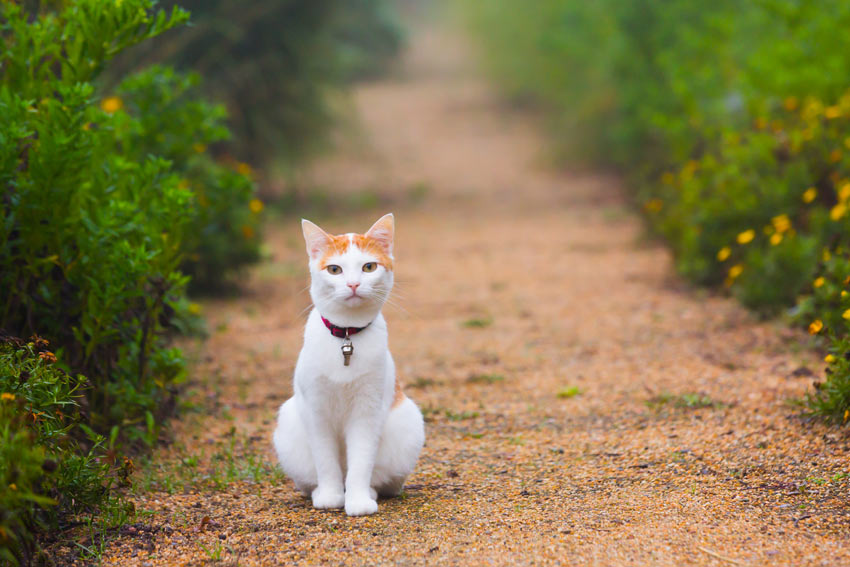 A white and ginger cat sitting on a gravel path
The First Things To Do
Spend 30 - 60 minutes calling your cats name in the area that she was last seen.
Get in contact with your local vets and animal shelters to see if anyone has brought your cat in.
If your cat is microchipped you should report them as missing to the microchip database your cat is registered to.
If your cat turns up after you have taken these steps then you just need to inform the microchip database and any shelters/vets you called. If you haven't had any luck with these steps, then continue reading.
What To Do Next
Contact your pet insurance company - some insurance policies offer money to put towards posters, fliers and/or rewards for your cats return.
Regardless of whether your pet insurance covers some of the costs, it is still a good idea to make some missing posters and fliers with a clear image of your cat on them and your contact details.
Put posters up around the local area and ask around your neighbours. Always seek permission before putting posters up as they are likely to be taken down very quickly if you don't.
Consider taking an advert out in the local paper.
By searching the internet you may find sites that are dedicated to lost cats and/or large animal charities that list recently sheltered cats.
Now all you can do is wait and continue to call for your cat in the area they were last seen. Some owners have reported their cats missing for 2-3 months and still returning, so don't give up on them. You may want to refresh posters/newspaper adverts with "Still Missing" every two weeks or so to encourage the local community to keep an eye out.