Even if your cat is a house cat and the only thing she chases are toy mice and plastic balls, she still needs her teeth cleaning to keep them in tip top condition. Brushing your cat's teeth may sound like a recipe for disaster, but it should be an important part of your grooming routine.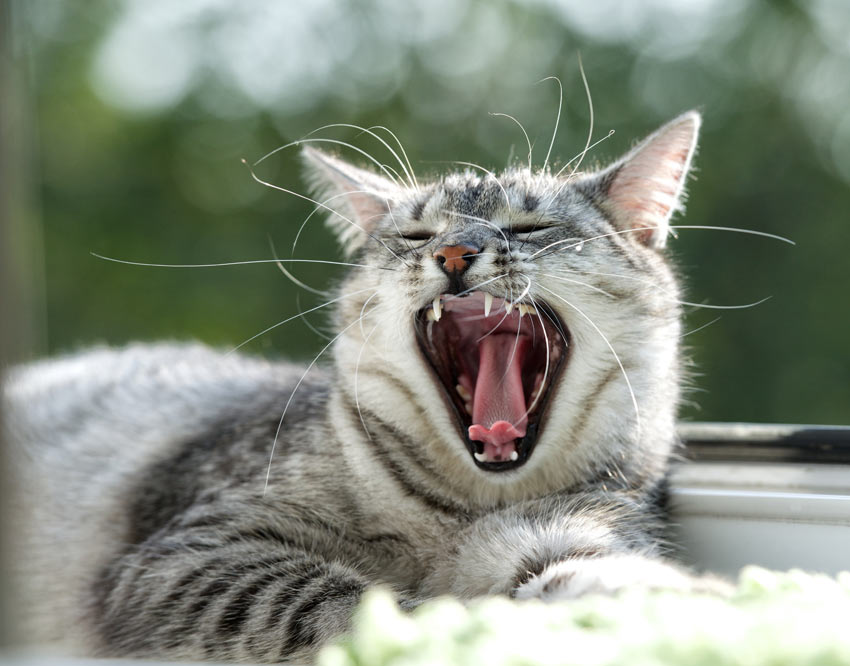 A grey tabby cat yawning showing off its clean white teeth
If you have your cat from a kitten it is very important you get her used to having her teeth brushed from a young age so it is an easy and stress free process. If you have an older cat who has never had her teeth brushed before you will need to introduce it slowly as she won't be used to having her mouth and teeth touched. Read our section on how to brush your cat's teeth here. It is important to brush your cat's teeth to prevent tartar buildup and gum disease.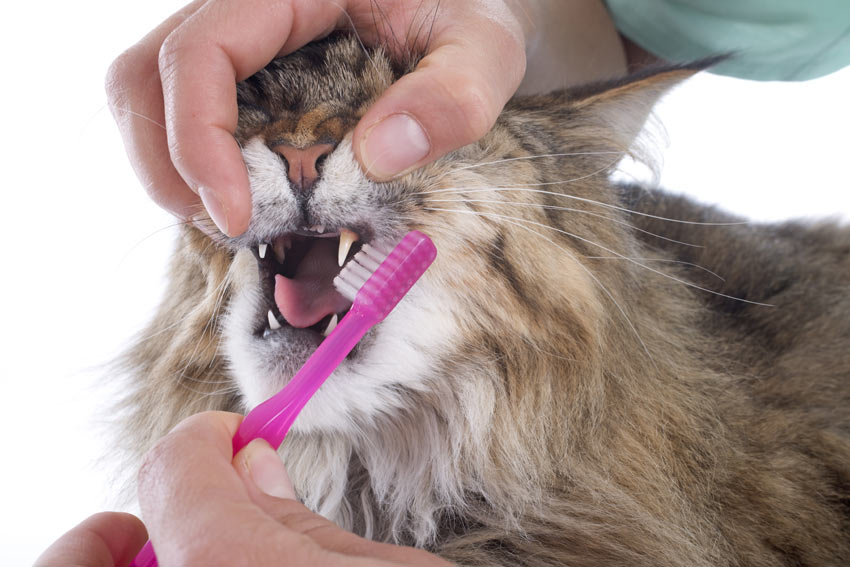 A Maine Coon cat having its teeth brushed
Brush Your Cat's Teeth From An Early Age
Introduce tooth brushing to your cat from a young age to give her time to get used to it, and always make it an enjoyable experience so that your cat looks forward to her teeth brushing sessions.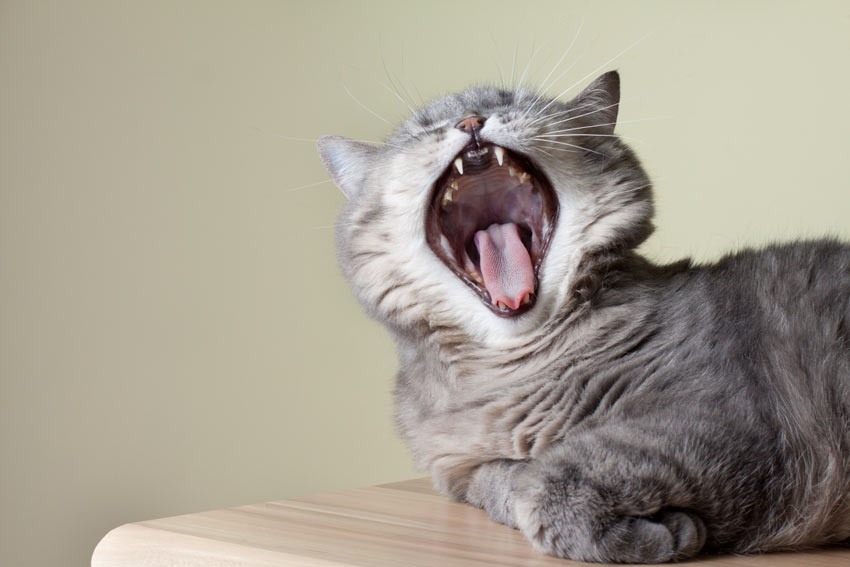 A fluffy house cat showing her sharp white teeth
Cat Toothpaste And Cat Toothbrushes
Always use cat toothpaste and a cat toothbrush. Cat toothpaste comes in lots of flavours but choosing a flavour that your cat will like such as tuna or poultry is your best bet. Some of the toothbrushes have handles, and others fit over your fingers. Both will do the job but you may find it easier to use the ones that fit over your finger. You should never use human toothpaste as if ingested by your cat she may become ill.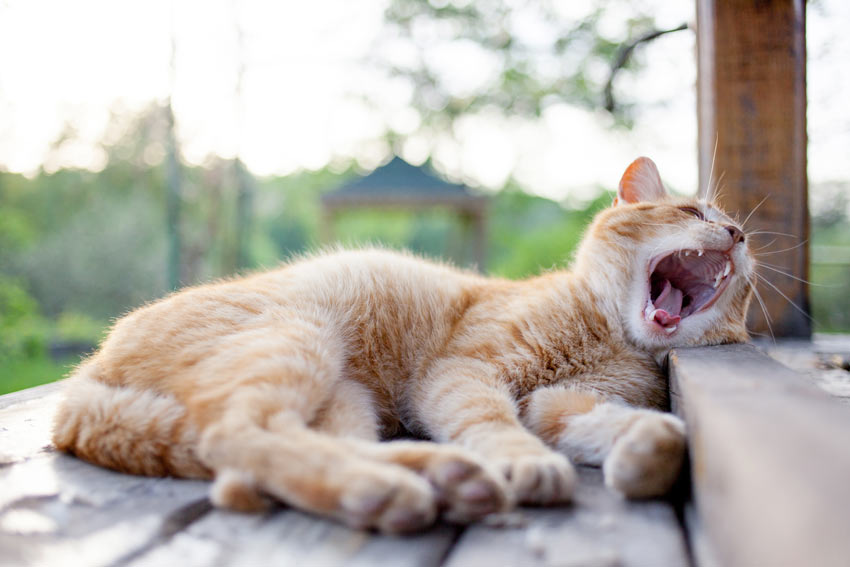 A ginger and white cat lying down yawning showing off its beautiful clean teeth
Take It Slowly
It is best to slowly introduce your cat to toothbrushing. So for the first week, hold the toothbrush out with the toothpaste on for your cat to lick off. This will introduce the taste and she will feel like she has some control. If your cat doesn't like the taste you will need to try a different flavour.
You should also get your cat used to having her lips and teeth touched. Gently lift her lip and start by using just your finger to rub the toothpaste against her teeth.
You should keep repeating these steps daily until your cat is accustomed to this. Depending on your cat this could take quite some time, so a lot of patience may be required from you. Once your cat is used to the toothpaste and having her mouth touched you can start to brush her teeth. Starting with the large canine teeth gently brush with forward and backward motions. To start with, she may not allow you to brush for very long but with time you will be able to brush all her teeth.