These accessories are an essential part of your cat's life. Provide your cat with a range of stimulating toys so that she can tire herself out and fall staight asleep in her comfy bed (and hopefully not yours).
Cat Beds
Cats spend around 70% of their day asleep so you know that a cat will really appreciate a nice spot to curl up. A cat bed is not a compulsory accessory because cats really aren't fussy where they sleep, but it is always nice to treat your feline friend to a few home comforts. When deciding where to sleep cats look for somewhere that is snug, warm, and safe so bare that in mind when selecting the perfect bed for your cat. Cat beds like the Maya Donut Cat Bed, with premium faux fur and donut shape cushioning offers first class comfort for cats.
Without a cat bed available your cat will probably choose a sofa or your bed as there favourite place to cat nap. If you don't fancy cat hair and/or dirty footprints on your furniture then consider buying a bed for your cat.
Some cats prefer an enclosed cave like bed whilst others prefer to be elevated so they can survey the area in between snoozing.
Based on your cat's behaviour choose a bed you think they will like as the chances are you know best.
Cat Toys
It is so much fun to watch a cat jump, hunt, climb and chase all in the comfort of your own home. You will be amazed by the hunting instincts that seem to take over your cat when they are presented with a feathery toy.
Cat toys, cat trees or cat scratching posts are a great way to provide mental and physical stimulation for you pet all within a safe environment.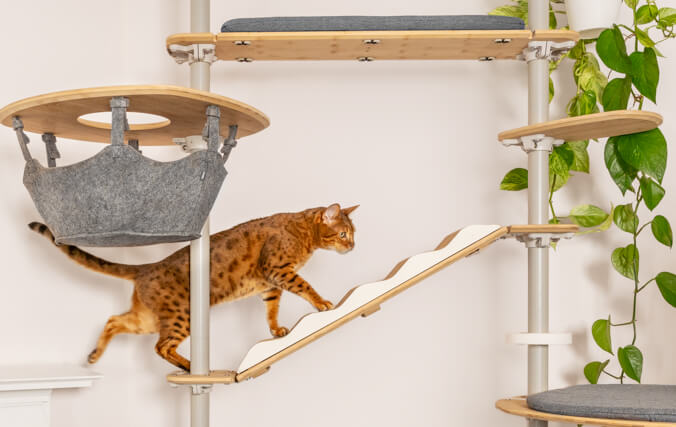 When choosing one of these products for your cat there are some things you should consider:
Is It Stimulating?
By this we mean will it interest the cat enough to make it want to play. Things that cats love include feathers, movement, some noises, things they can climb, things they can scratch, some smells and soft things.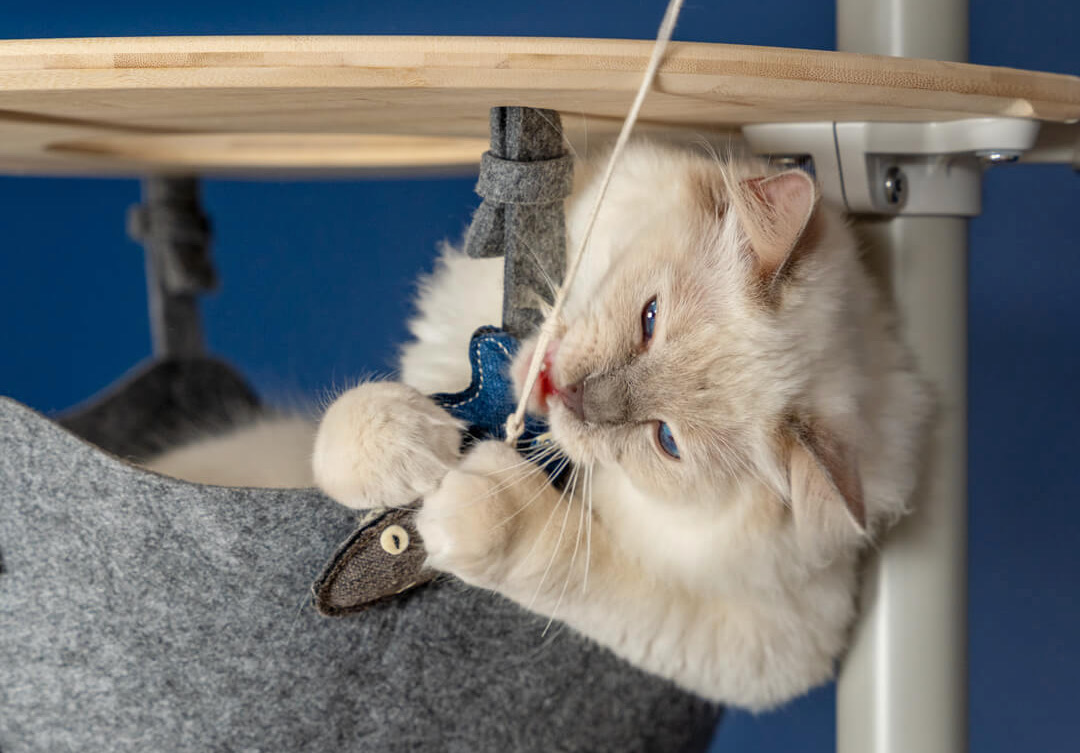 Cats love playing with hanging things, like this fish shaped catnip toy
Is It Safe?
Don't buy things that could choke your cat, or are poorly made and will break apart easily.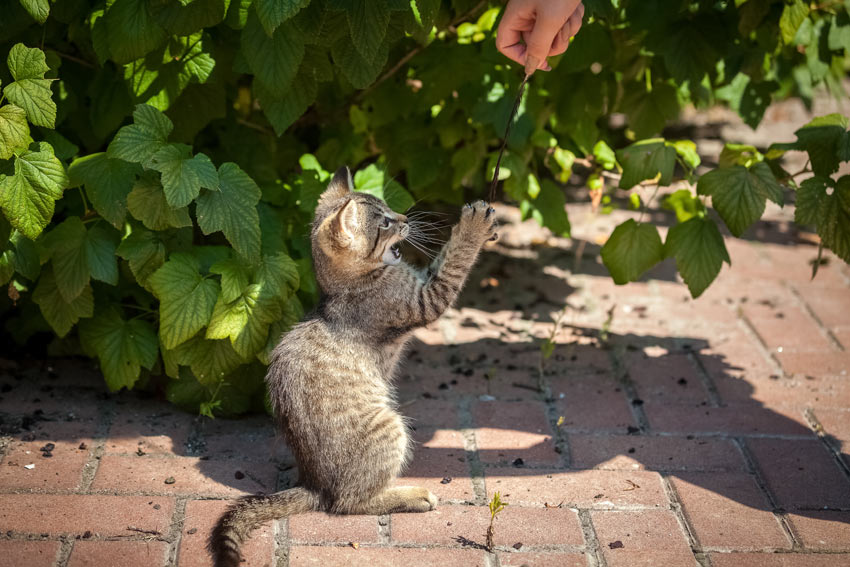 A cat playing with a feather in the garden
Does It Meet My Needs?
Some toys are designed to be left out for a cat to play with at their own free will, and some will need human interaction..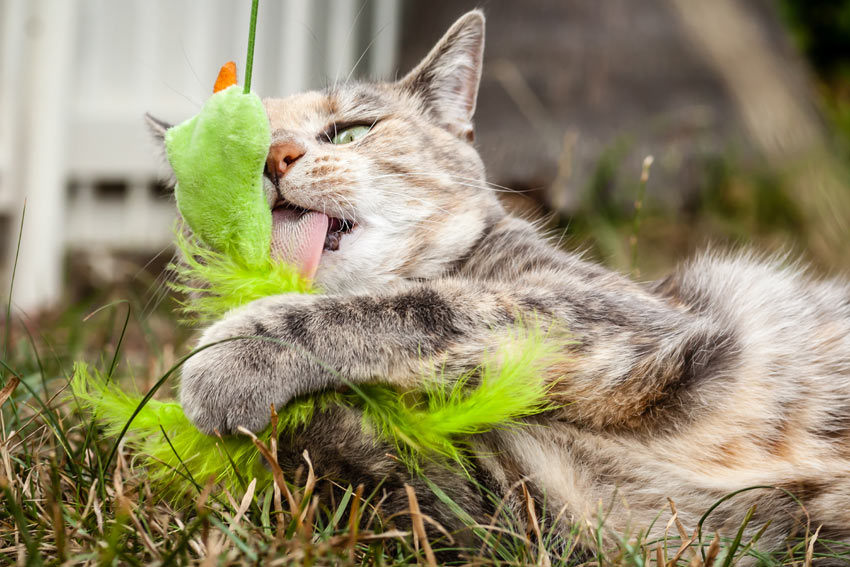 A cat licking and playing with a toy in the garden
Make sure you are getting the right sort of toy for your needs. Omlet stock a fantastic range of stimulating cat toys.