Moggie or pedigree, indoor or outdoor, it really doesn't matter when it comes to ensuring that your pet it identifiable. Should your pet go missing the chances of it returning to you are exponentially higher if it's been microchipped and is wearing a collar tag. There are many stories on the internet of cats being reunited with their owners after being missing for years. One cat by the name of Charles traveled 1300 miles from New Mexico to Washington in 8 months! Charles's was identified by his microchip and his owner couldn't believe how far he had travelled.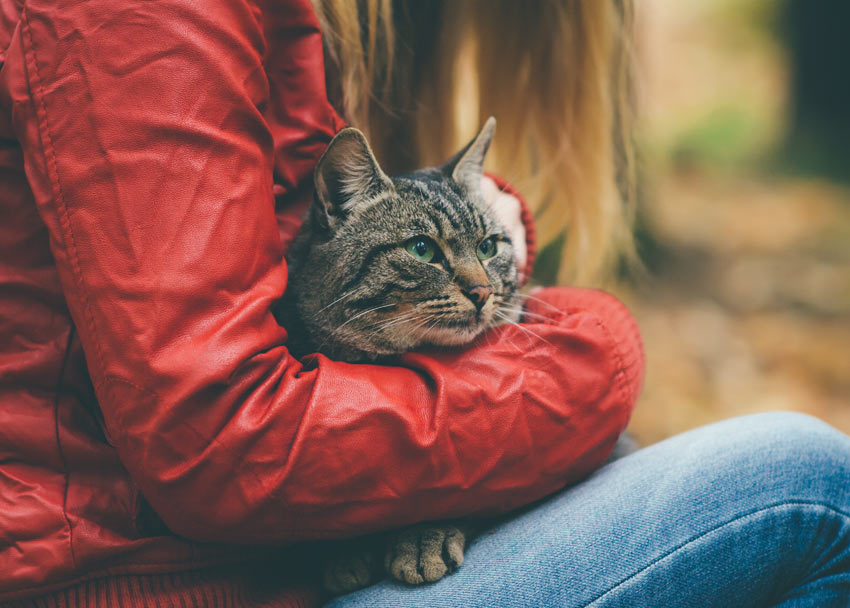 A beautiful adult tabby cat being held by its owner
Collar And Tag
When it comes to the collar the only thing that is really important is a safety release buckle. This means that the collar will break off the cat if it gets snagged on something. Omlet stock a fantastic range of cat collars with safety release buckles.
For the tag you want it to contain your contact information and any serious health problems your cat may have. It is optional to also include your cat's name on the tag.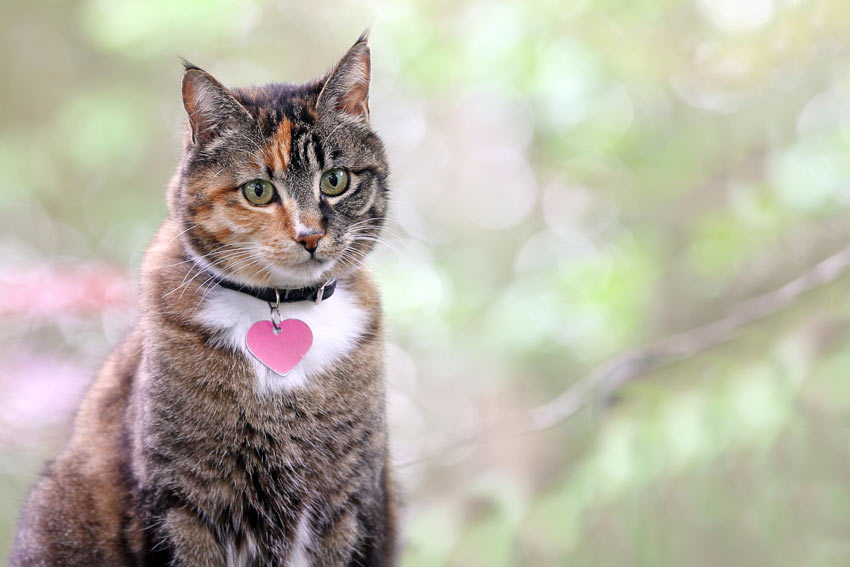 A portrait of an adult tabby cat wearing a collar and tag
Microchip
Microchips are a fantastic form of pet identification. Should your cat go missing then vets, animal shelters and even the police have the ability to scan for a microchip which will bring up your address and contact information on the data base.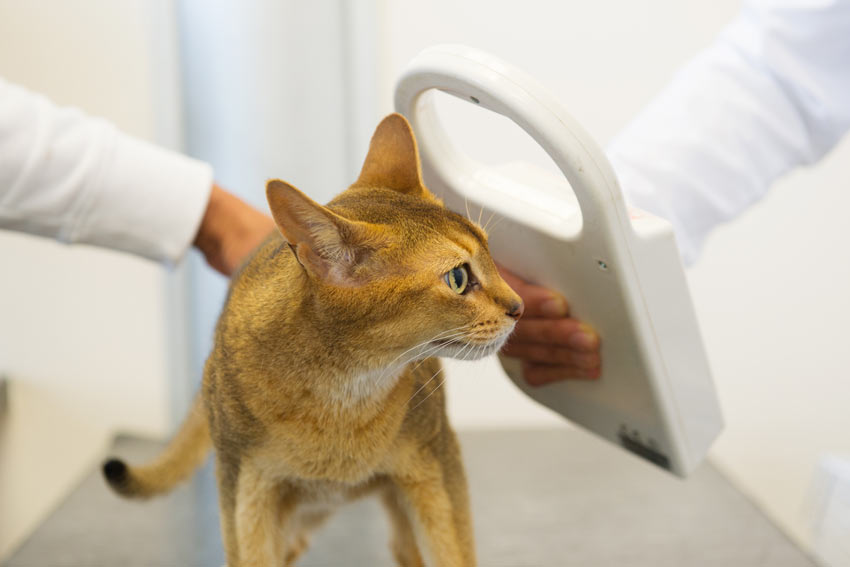 A cat being scanned for a microchip
Every cat should have a microchip as they are relatively low cost (£20-£30) and won't come off or get lost.