Campbells Ducks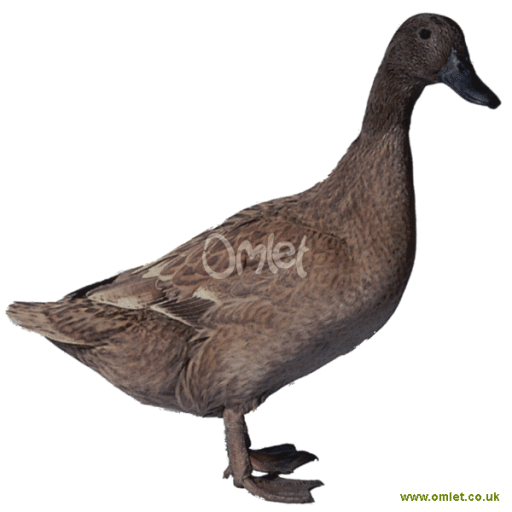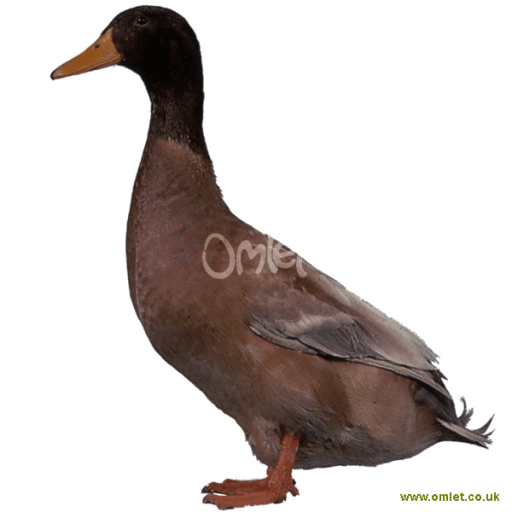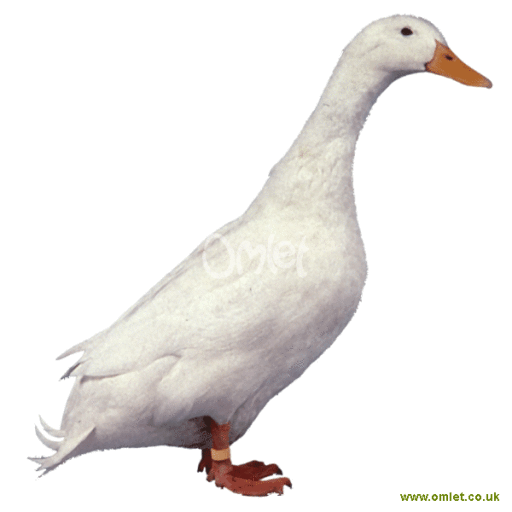 Breed Rating (15 Reviews)
| | |
| --- | --- |
| Appearance | |
| Friendliness | |
| Hardiness | |
| Egg | |
| Garden | |
Campbells History
---
The Campbell was originally bred by Mrs Adele Campbell in Uley, Gloucester, England. The breed was first shown in 1898. Mrs Campbell had mated her Mallard and Pencilled Runner to create a Khaki coloured duck.
Campbells Behaviour
---
The Campbell is a very practical, hardy duck which is a prolific egg layer. The best strains have been recorded to lay nearly 340 eggs a year although it is more common to expect around 200 eggs per year. They are reasonably quiet birds. Due to being bred with Runner ducks they have quite a vertical posture and are sometimes called "Penguin Ducks".
Campbells Varieties
---
The Campbell comes in two main varieties, Khaki and white, which is not a recognized variety in England. The original Campbell drakes had a dark green head, grey back, pale claret breast, black stern and white ring around the neck.
Campbells Pictures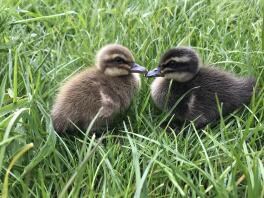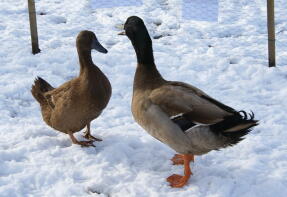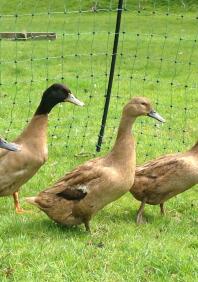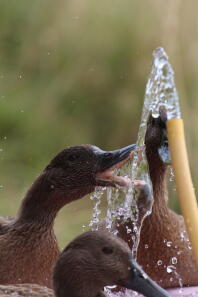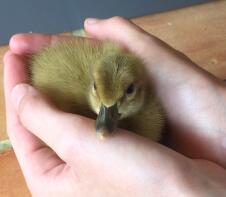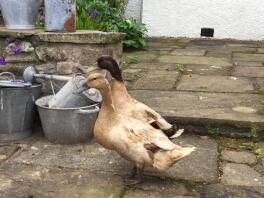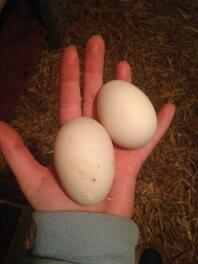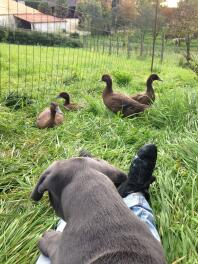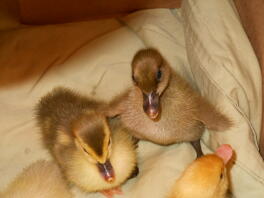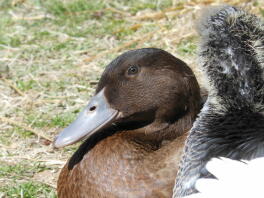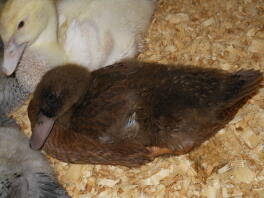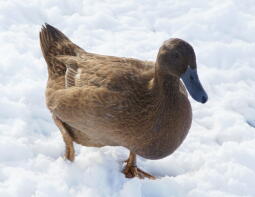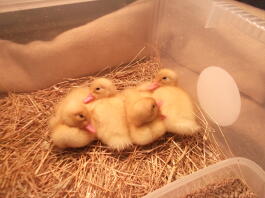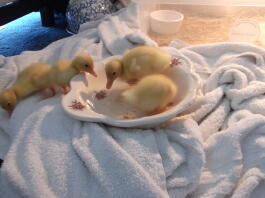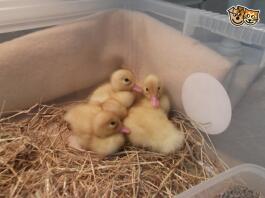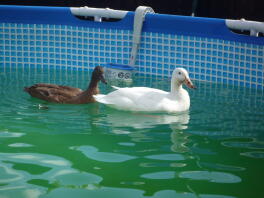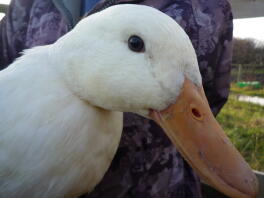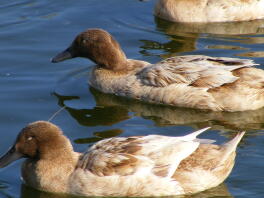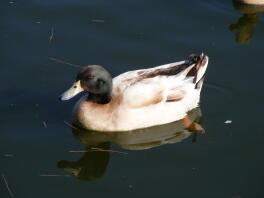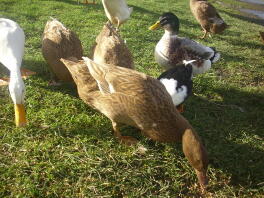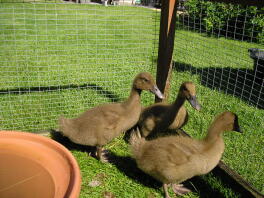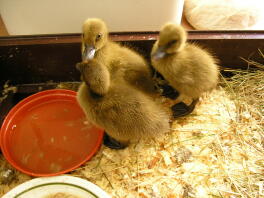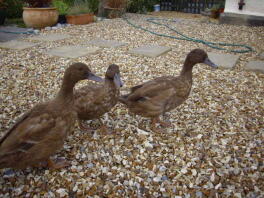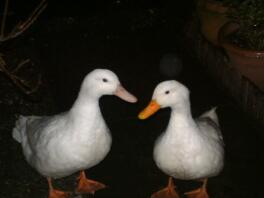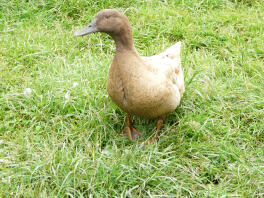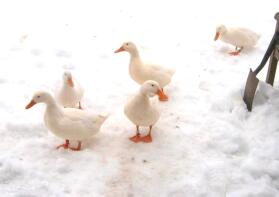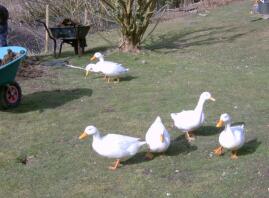 Latest Reviews For Campbells (5 of 15)
---
---
Breeder Clubs for Campbells
---