Black East Indian Ducks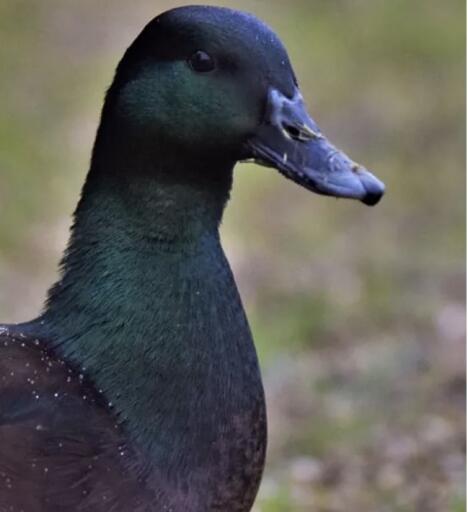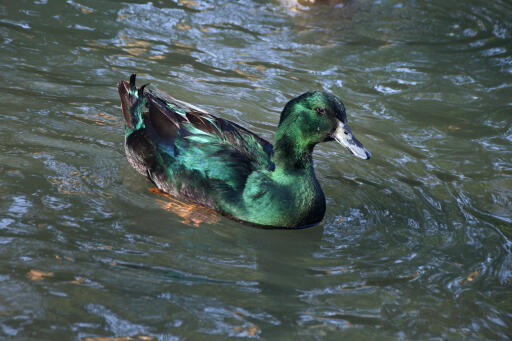 Breed Rating (7 Reviews)
| | |
| --- | --- |
| Appearance | |
| Friendliness | |
| Hardiness | |
| Egg | |
| Garden | |
Black East Indian History
---
As American breeder and judge Darrel Sherow wrote in his 1990 book, 'The East Indie Duck', there is no breed of domestic duck whose origin is so shrouded in mystery that that of the East Indie. It was first written about in the USA in the early 1800s and the UK from the 1830s so it has been in existence some time. It could have been developed from a northern Mallard sport though others favour the explanation that the black gene may have arrived via the American black duck. Whatever the explanation, due to it's striking plumage it became a firm favourite on the show bench. It does share it's colour with the Cayuga which was developed in North America. The striking black plumage is overlaid with a glossy, beetle- green sheen and there should not be any white feathers in sight although older females may develop some. The aim is for a solid colour. The bill and legs are black and the eyes dark brown.
Black East Indian Behaviour
---
It is an excellent flier and rather flighty and many consider it a good idea to view it management wise as a semi wild fowl rather than the domestic duck of its classification. It's not a good egg layer so it is kept for ornament and for exhibition which doesn't make it a back yard bird or smallholding choice. Interestingly the first eggs that it does lay can be covered in a sooty black deposit but as time goes on they will be a uniform dull white. It needs access to water to keep its plumage perfect and if you want to breed, keep as a trio or pair.
Black East Indian Varieties
---
It is a bantam classification and comes in only the one spectacular colour.
Black East Indian Status
---
Uncommon
Black East Indian Pictures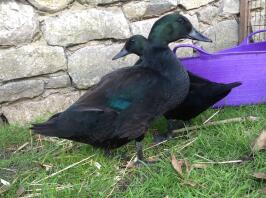 Latest Reviews For Black East Indian (5 of 7)
---
---