Rabbit hutches need a secure fastening, whether they are inside or outside. Not only does this help prevent escapes, but it also helps guard your pets against animals who may do them harm. Dogs, rats, cats and foxes have all been known to get into rabbit hutches, often with disastrous results. In order to minimise the risk posed by unwanted visitors, you'll want to have solid hutch-fastenings to make sure that your rabbits are as secure and as safe as possible. We've split this section into traditional and modern cages, as they have different security requirements.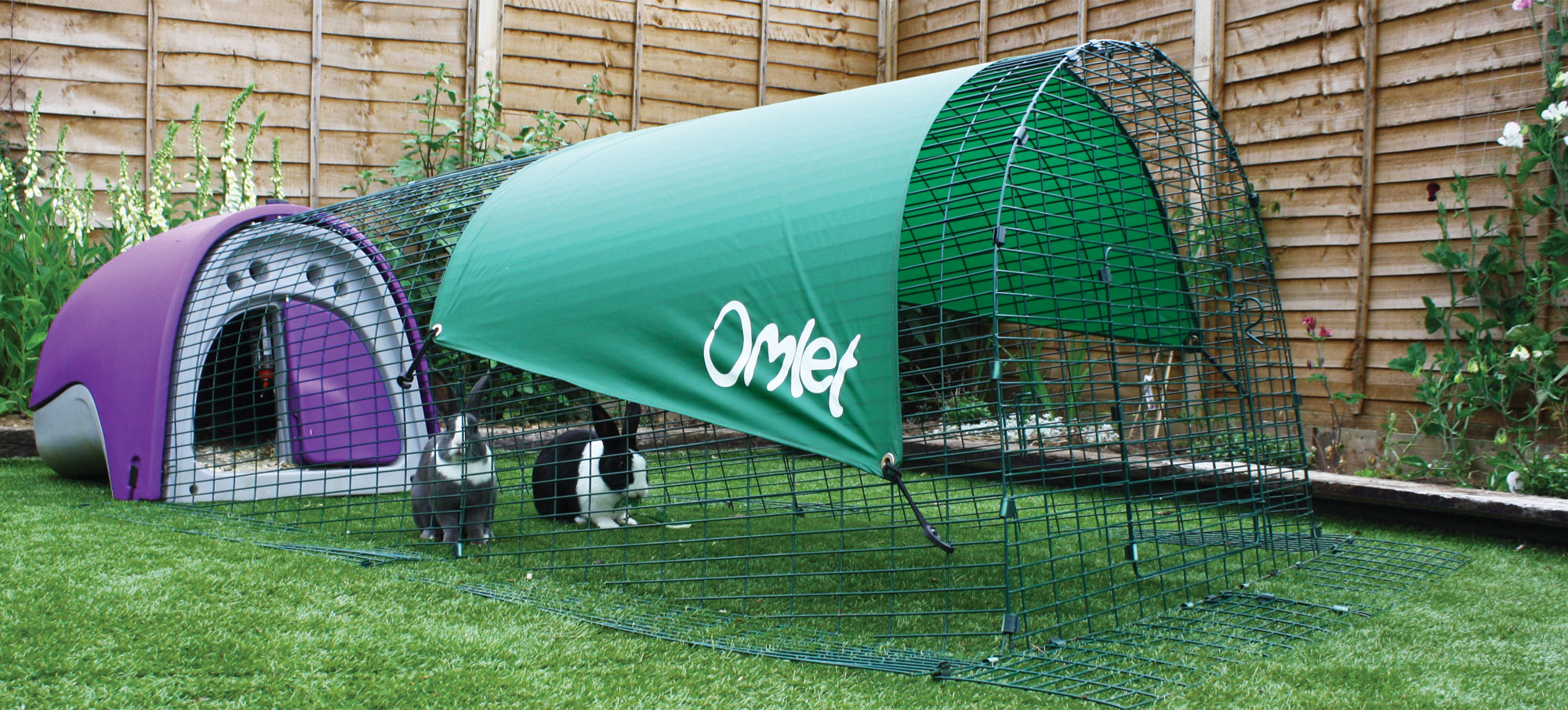 Traditional cages
Some wooden, traditional cages aren't the most secure enclosures. If you're looking for hutches, then it's best to avoid those that simply have a wooden toggle to open and shut the hutch doors. These are quite easy to open, and some animals can learn to undo it by themselves. Moreover, some will become loose throughout their lifespans, and leave the rabbits even more vulnerable. Although this won't happen to all toggle-system doors, you might want to steer clear of them, or to invest in a rabbit hutch lock that you can fit yourself to add a bit of extra security.
Modern cages
There is no need to purchase a lock if you own an Eglu. Unlike traditional alternatives, it doesn't have a swivel tog - instead, it has a rotating lock built into the back door, and a switch on the top that allows you to open the door between the hutch and the run. The Eglu is fox - resistant, with an extremely strong steel mesh run and an anti-tunnel skirt to help prevent predators gaining access.