A tunnel system, linking rabbit hutches and runs via burrow pipes, deserves a bit of forethought. It's not just an addition to a run, it's the finishing touch that transforms a cage and run into a rabbit warren.
If you intend your set up to be more than a simple one-tunnel link between cage and run, it helps if you draw up a plan beforehand. For example, how much space have you got? Do you need to navigate corners with your tunnels? Would a T-junction assist the layout? Are all the sections of the burrow pipe accessible for easy cleaning? Would it be possible to fix some tunnelling behind the flower beds, or around that tree or post, to maximise the space available?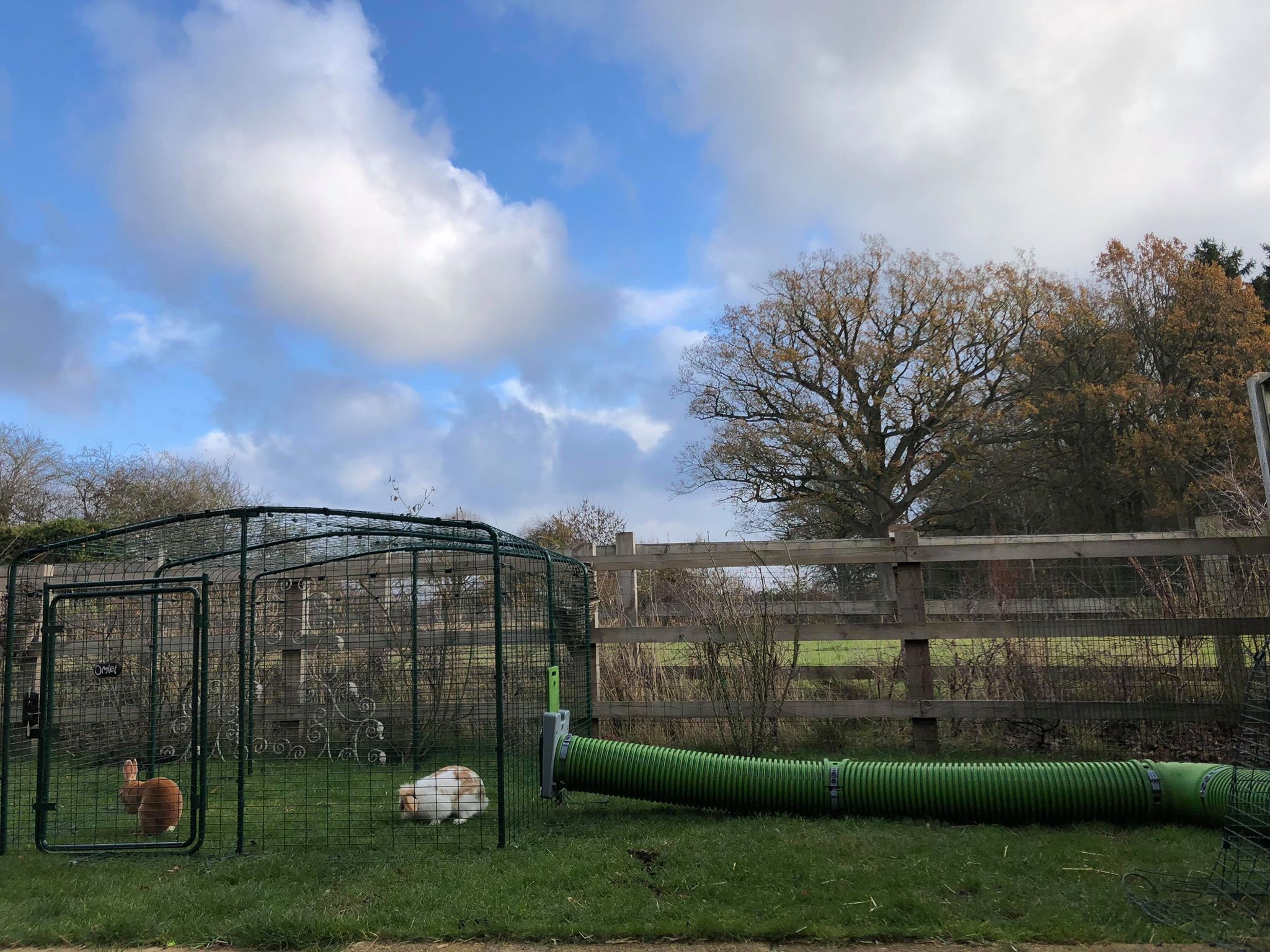 A rabbit tunnel system can be tailor-made for the space you have available
The Zippi Rabbit Tunnel System meets all these challenges. It is ideal for any shape or size of garden – and all sizes of bunny too, with a 180 mm width that can accommodate the very largest rabbit breeds. It comes in 90cm flexible plastic sections, and fits around the contours of your lawn, patio, or wherever you choose to place it.
Modular rabbit tunnels
Traditional wooden rabbit hutches or Eglu Go rabbit hutches can be linked to runs and playpens using the Zippi's connectors. The system works perfectly with Zippi Pet Enclosures and Outdoor Pet Runs.
With a bit of space and imagination, you can have a lot of fun:
Use a T-junction section to link a hutch to two runs.
Raise the sections of tunnel using Zippi support loops, creating a flyover for the lawn, patio or flowerbed.
A series of hutches can be linked to a central communal run or feeding area.
Sections of tunnel can climb or spiral up to a raised feeding station, spiral down from raised or stacked hutches to ground level, or scale the terraces in a hilly garden.
Parts of the tunnel can be buried, for an authentic warren and burrow look.