The bond between children and dogs can be magical. It's fascinating to see how quickly children can learn to interpret their dog's body language and how dogs can show a protective and sensitive nature to children they meet.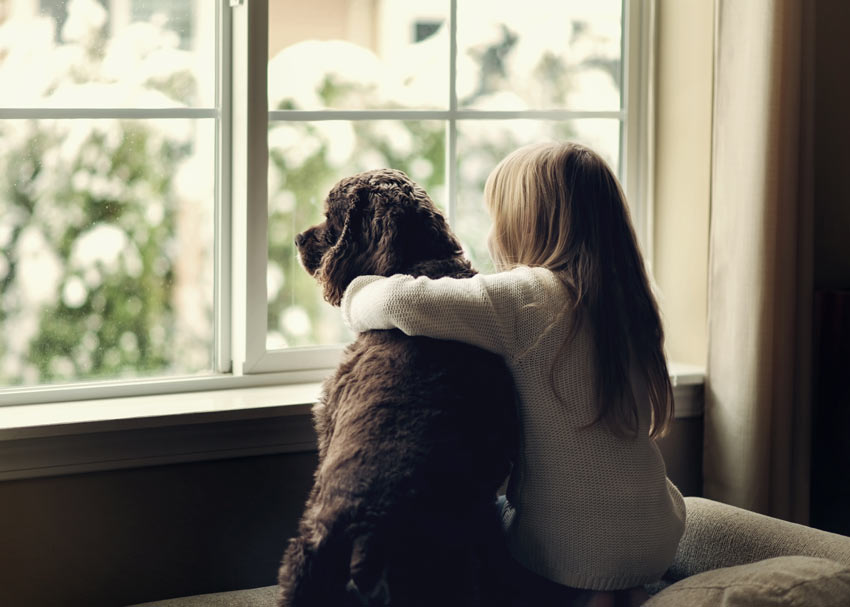 A dog sitting with a little girl looking out of the window
Children and dogs can be the best of friends and there are many benefits of having a dog when you have children. Looking after a dog can teach children responsibility and respect. It can also develop their social skills, and encourage them to get more fresh air and exercise.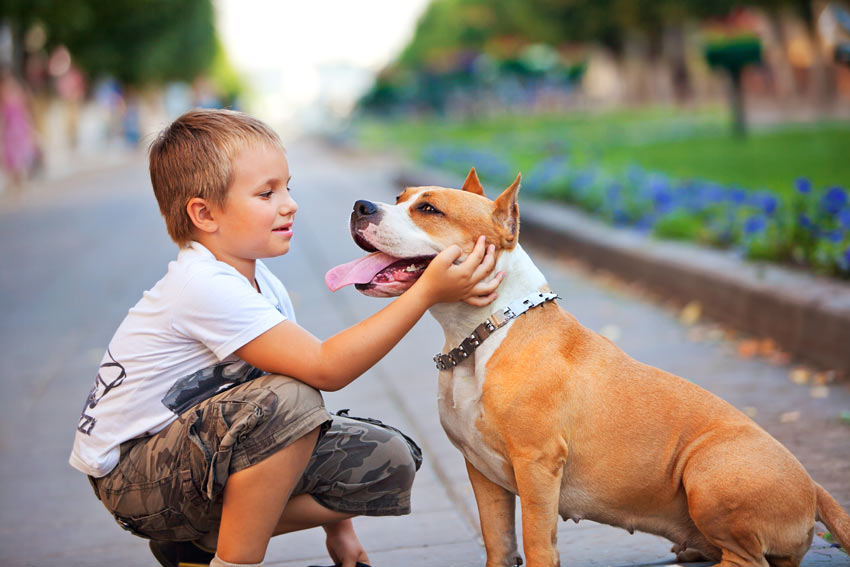 A lovely little dog sitting with a young boy
How To Teach Children How To Behave Around Dogs
Teaching your children and dog how to behave around each other is a mutually beneficial experience. This process can take some time but your dog and children will love you for it. For the safety of your kids and pets, children must be taught to treat your dog with respect. Most dogs don't enjoy having their tails or ears pulled, but most children find amusement in this. Make sure that this behaviour stops immediately, otherwise your dog might snap.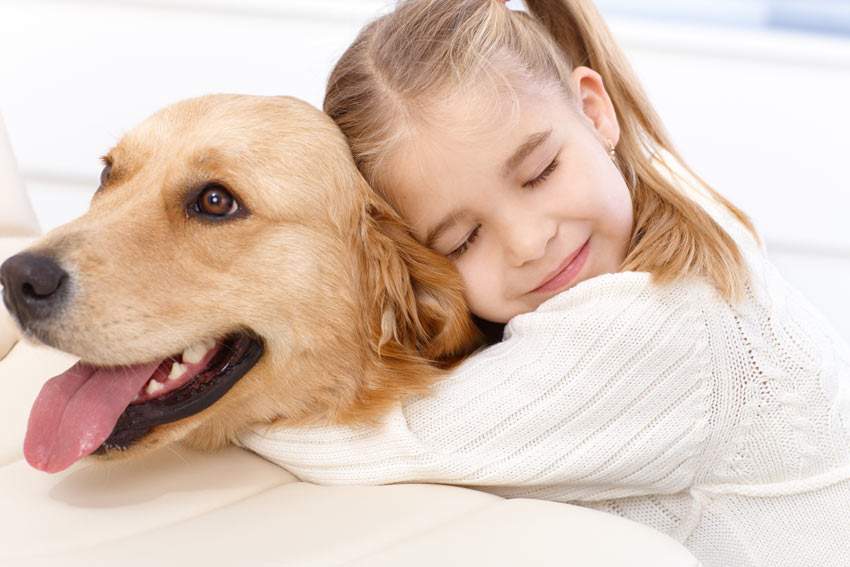 A little girl hugging her Golden Retriever
Children should also be taught to respect your dog's space, which means leaving him alone when he is sleeping or eating his food. When playing with their dog, your children should be taught to not shout and scream so that your dog doesn't get confused or scared. Jumping up, tug of war games, chasing, and play biting should not be encouraged during play sessions (as these behaviours can become dangerous), so it is a good idea to make sure all play sessions are supervised.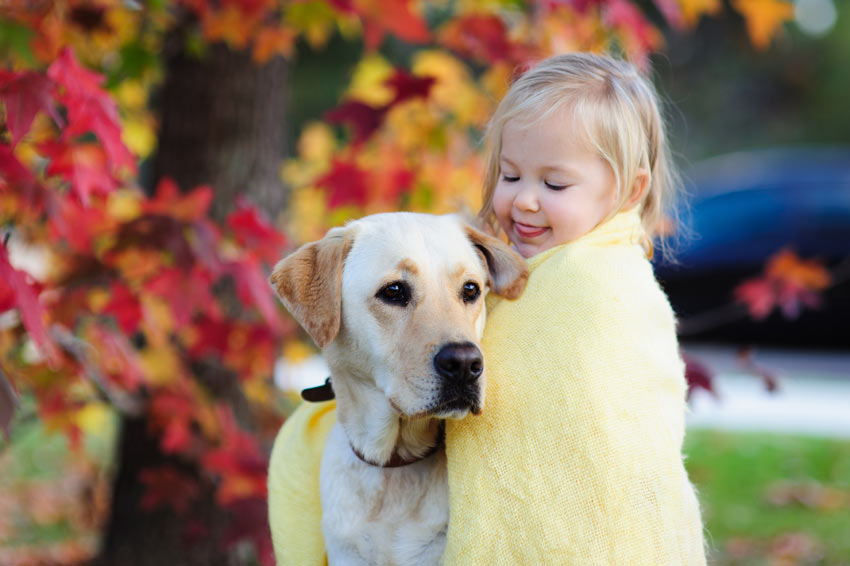 A Golden Lab getting on very well with its owners little child
It is also important that your children's toys are kept out of reach of your dog as they can be easy for your dog to chew and swallow, resulting in an unpleasant trip to the vets. As long as you teach your children the correct way to behave around your dog and they are never left alone together unsupervised your children and dog will benefit from each other. Allow them to play and bond as often as you can so that they can develop a close and healthy relationship.