If you're looking for a medium-sized dog, you're in luck. There are plenty of medium-sized dog breeds available, with varying temperaments, exercise needs, and grooming requirements to best suit you and your family. But before you make a decision on whether a medium-sized dog is for you, and specifically which breed is best, take a look at our guide to help you make an informed decision.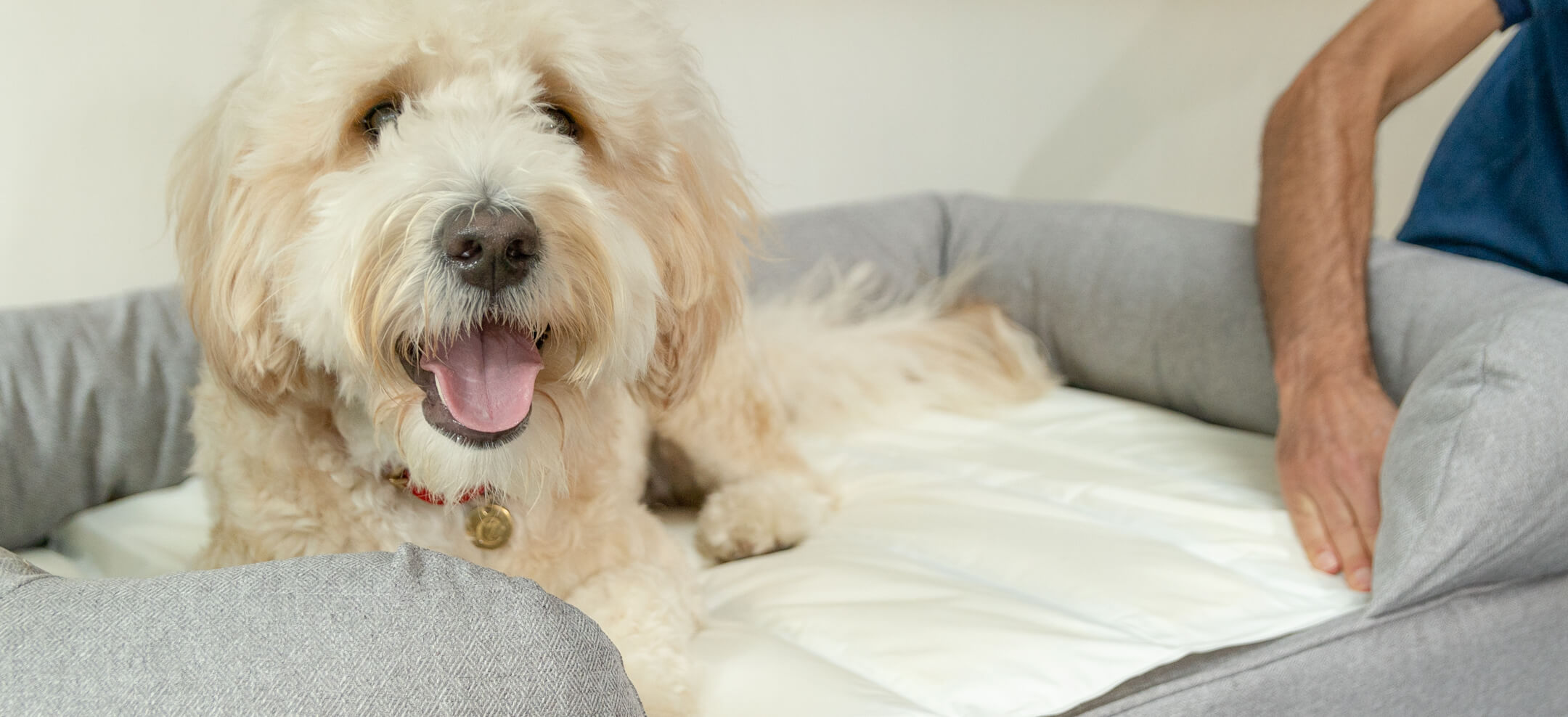 Which medium dog breed is for you?
A medium-sized dog is one that weighs between 23 and 57 lbs. There are a number of dogs that are categorized as being medium-sized, with popular breeds including the cocker spaniel, bull terrier and Dalmation to name a few.
Because of the sheer amount of dogs that as classed as medium-sized, researching specific breeds is key to
finding a dog of the right temperament
for you. You might be opting for a medium-sized dog breed based on the size of your home for example, but this alone isn't always enough to find your most compatible canine. If you're considering a
rescue dog
, however, you'll likely come across
dogs that are crossbreeds
or
mixed-breed dogs
, potentially with unknown heritage. Speak to your local rescue center for more information on what they believe or know the breed to be. Alternatively, a
doggy DNA test
will give you a better indication of what breeds your dog is mixed with, should you have already brought them home. This will allow you to have a better understanding of any specific training or needs of your medium-sized rescue dog.
Medium dog breeds and exercise
The general rule of thumb when it comes to dogs is that larger dogs need more exercise than smaller dogs. Going by this, medium-sized dog breeds should need, well…a medium amount of exercise…right? Unfortunately, it's not quite that simple, as the wide array of dogs that fall into this category have vastly different physical and mental exercise requirements. For example, the
border collie
, recognised as the smartest dog breed, requires owners who are able to dedicate the utmost amount of time to keep them physically and mentally stimulated. A 30-minute daily leashed walk is far from enough for this breed, whereas shorter, slower strolls, followed by a curl up on their
cozy dog bed
is adequate for dogs such as
English bulldog
and
basset hound
. This being said, all dogs require regular exercise - only some, less than others. A dog is a long-term commitment, and should not be taken on by those who are not willing to spend time making sure their needs and wants are met. As well as walking, take a look at some suggestions on how you can
keep your pup's brain ticking whilst spending time indoors
.
Are medium-sized dogs good with children?
Whether a dog is good or not with children, is largely determined by their temperament, rather than size. Popular medium-sized dog breeds that are renowned for being excellent with children, though, are the beagle, whippet and English springer spaniel.
It's also important to highlight that children should also be taught how to safely interact with and respect dogs and regardless of breed or size, dogs and children should never be left unsupervised. Providing your canine companion with a dog crate will also mean that they have their own secured and enclosed space where they cannot be disturbed by people or other pets.
Strictly speaking on size alone, however, medium-sized dogs can be great companions for children. For one, they're not too large to accidentally knock over a child in play, and not too small, so that they feel intimidated by a boisterous youngster.
Medium dogs with little grooming requirements
All dogs require some level of grooming, whether it's an occasional bath to stay smelling fresh or daily brushing to keep their shiny coat in order. If you're looking for a medium-sized dog that requires little grooming, however, the following breeds could be perfect for you:
Omlet and your medium-sized dog
If you decide a medium-sized dog breed is right for you, Omlet has what you need to offer them the best lifestyle possible. From secure dog crates and stylish matching dog collar and lead sets to dog beds that provide dreamy levels of comfort, Omlet has expertly designed and crafted products we know you and your four-legged friend will love. .