We adore our dog and we would be lying if the thought of filling the house with a whole pack of dogs hadn't crossed our minds, but for now we are happy with one. If you have had similar thoughts to us and are thinking about adding a new puppy or adult dog to your home then this is the section for you. Getting another dog can be a great idea if you have the time, money and space for more dogs, but is it necessary?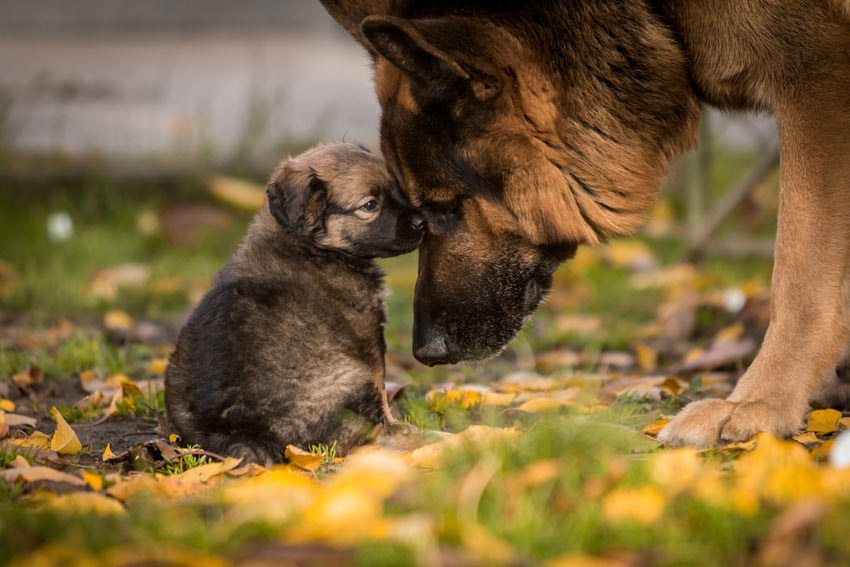 A gentle German Shepherd with its adorable little puppy
Dogs are generally very happy with just the attention of you and your family and it isn't essential for you to get another dog to keep them company. Don't just assume that getting another dog will simply replace your absence, in fact the more dogs you have the more time you have to spend with them. With you as their leader, multiple dogs might disagree with each others' rankings in the pack and in your absence they might fight.
It's also really only a good idea to think about getting more than one dog if you already have experience of keeping dogs.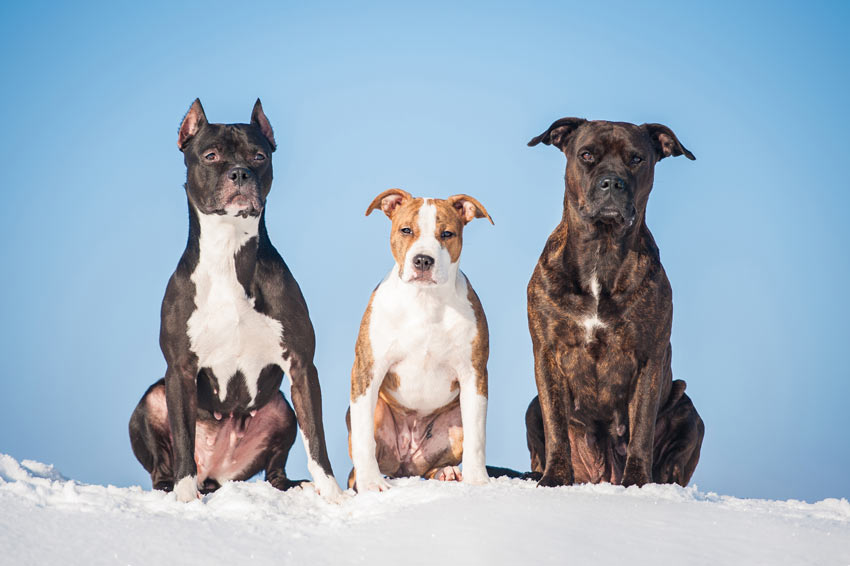 Three magnificent Bull Terriers sitting next to each other
Similar Dogs Get On Best
It is very helpful to choose breeds that have similar temperaments and exercise requirements, and it is equally important that you choose the gender of each dog very carefully. Dogs of the opposite sex tend to get on best, whereas same sex dogs are more likely to fight.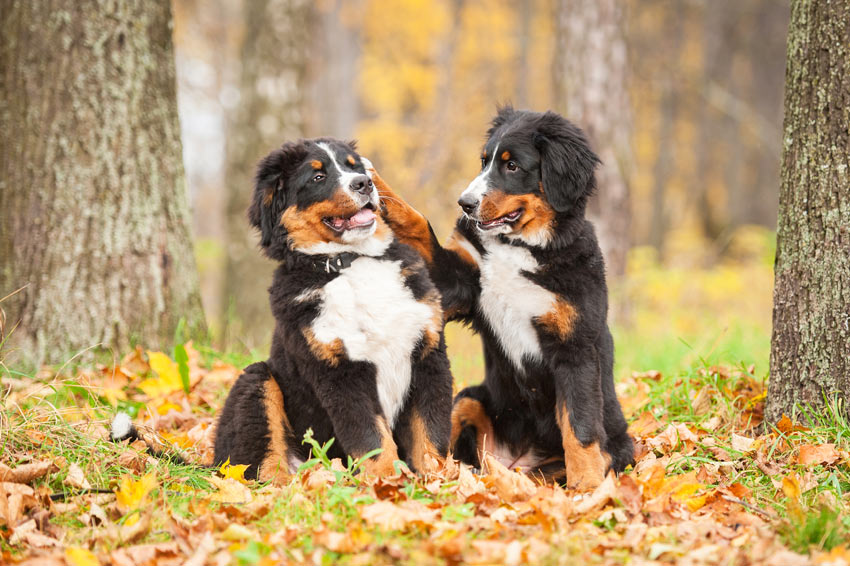 Two Bernese Mountain Dog playing with each other
Males together in particular tend to challenge each others positions in the pack and may find it difficult to agree on things. Females together will struggle to decide on the pack order and may fight over the top position for a very long time.