You and your family are a pack in your dog's eyes and it is natural for them to want to be around you. It may stem from their wolf origins of huddling together to keep warm, but more than likely, your dog just wants to be close to you.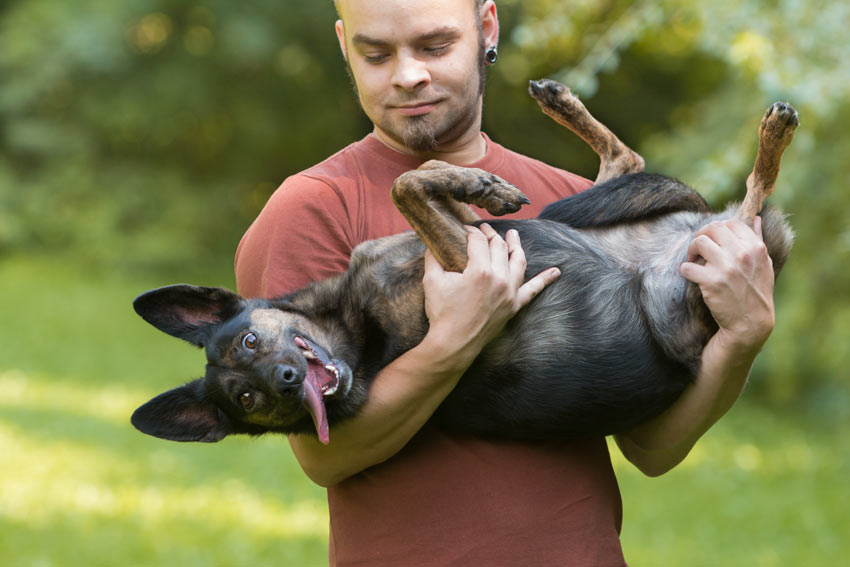 A crazy dog enjoying being picked up by its owner
Your dog will see you as pack leader and will want to reinforce that bond by sleeping close by.