Guinea pigs are grazers – they love eating a wide variety of food, such as grass, dry food, hay and some fruits and vegetables. Guinea pigs need quite a varied diet with some particular foods, primarily because they're unable to manufacture their own vitamin C.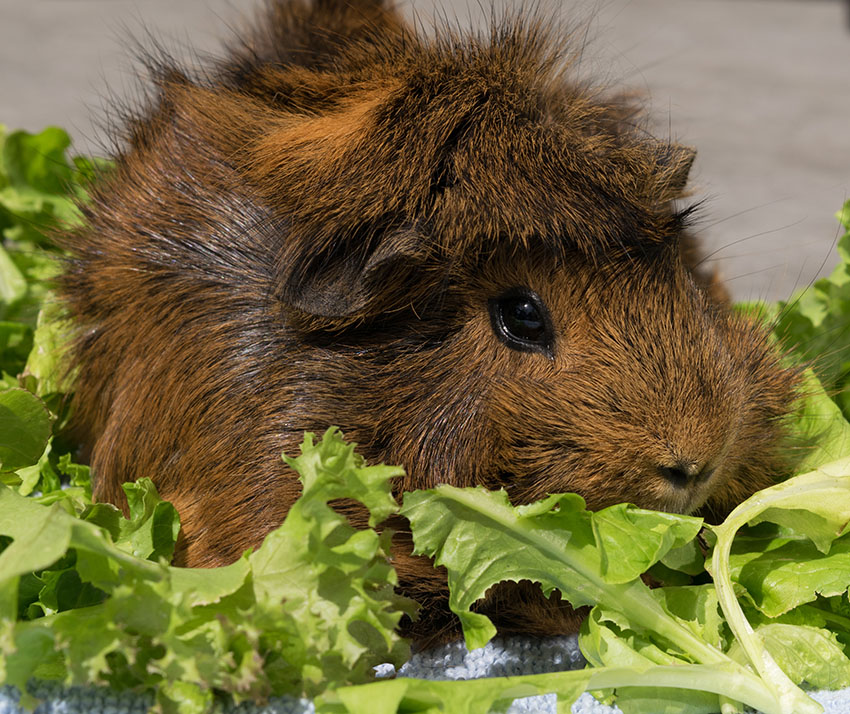 Guinea pigs enjoy a varied diet
We've assembled some pages that we hope will help you provide a really good diet for your guinea pig. There's information on what to feed, how much to feed, and how to cater for guinea pigs of different ages and health states. Read on for information about what's good for guinea pigs, and what's not.