Each guinea pig is different, and most will have a specific favourite food or foods. Good bets are carrots and carrot tops, cucumber and dandelion leaves. If your guinea pigs don't have regular access to grass then a big juicy handful will elicit excited squeaks from most guinea pigs, young or old.
Some owners have had a lot of joy by giving their guinea pigs special shop-bought treats, whereas others have guinea pigs that will prefer a slice of apple or a stem of broccoli.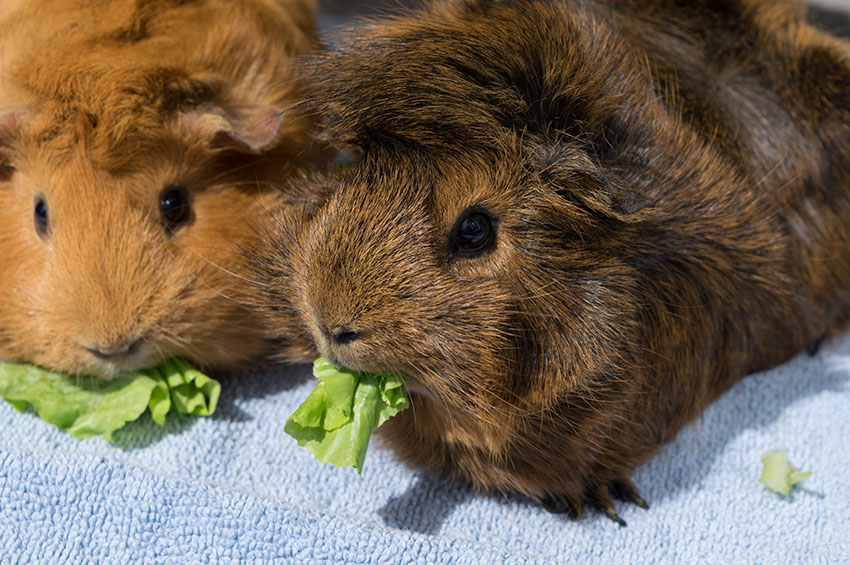 Different guinea pigs will have different favourite foods
Exercise a bit of caution when treating your guinea pig. It's a good idea to only give them fruit in moderation, as too much can lead to the acid in the fruit giving them sores across their mouth. It's also wise to be a bit careful when giving your guinea pigs leafy treats. Like us, guinea pigs can't always tells what's good for them, so have a look at our section on What Guinea Pigs Shouldn't Eat if you're not sure whether or not to treat your guinea pig to a choice piece of greenery.