Yes, this can often work quite well. Older guinea pigs are less likely to perceive the smaller, younger guinea pig as a threat and so pairs like this tend to get on relatively well. Keep a close eye on them for several hours to ensure that they're getting on well, and have a look at our section on introducing guinea pigs for tips on doing so as safely as possible.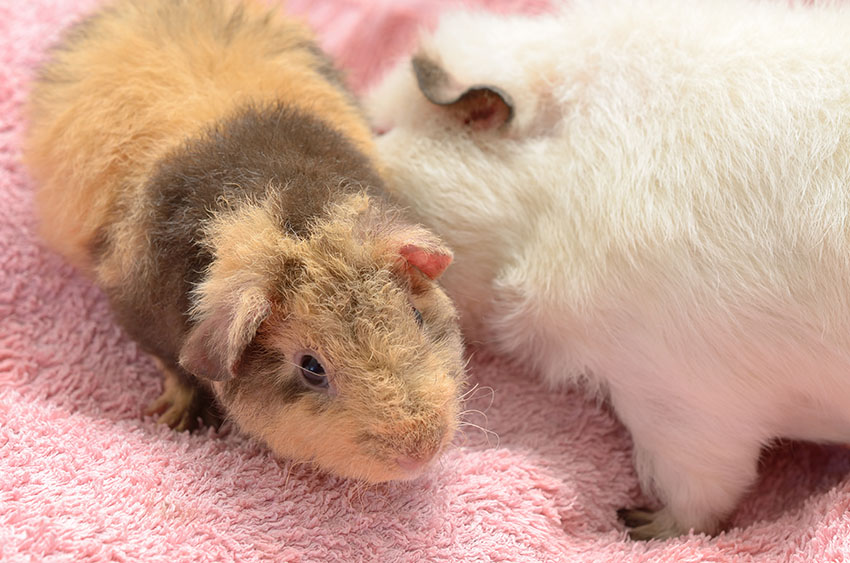 Old and young guinea pigs can get on well together
As well as watching them carefully over the next few weeks to make sure that the older guinea pig isn't bullying the younger, it's a good idea to be aware that female guinea pigs reach sexual maturity sooner than you'd think. Sows can become pregnant at just five weeks of age, which is highly dangerous.