Grooming is a great way of bonding with your dog. Brushing helps to keep the coat and skin healthy by removing dead hair and spreading natural oils, whilst caring for your dog's nails, ears and eyes reduces the risk of developing diseases. The below guide outlines how to groom your dog's coat based on their coat type, as well as how to remove tangles and matted fur.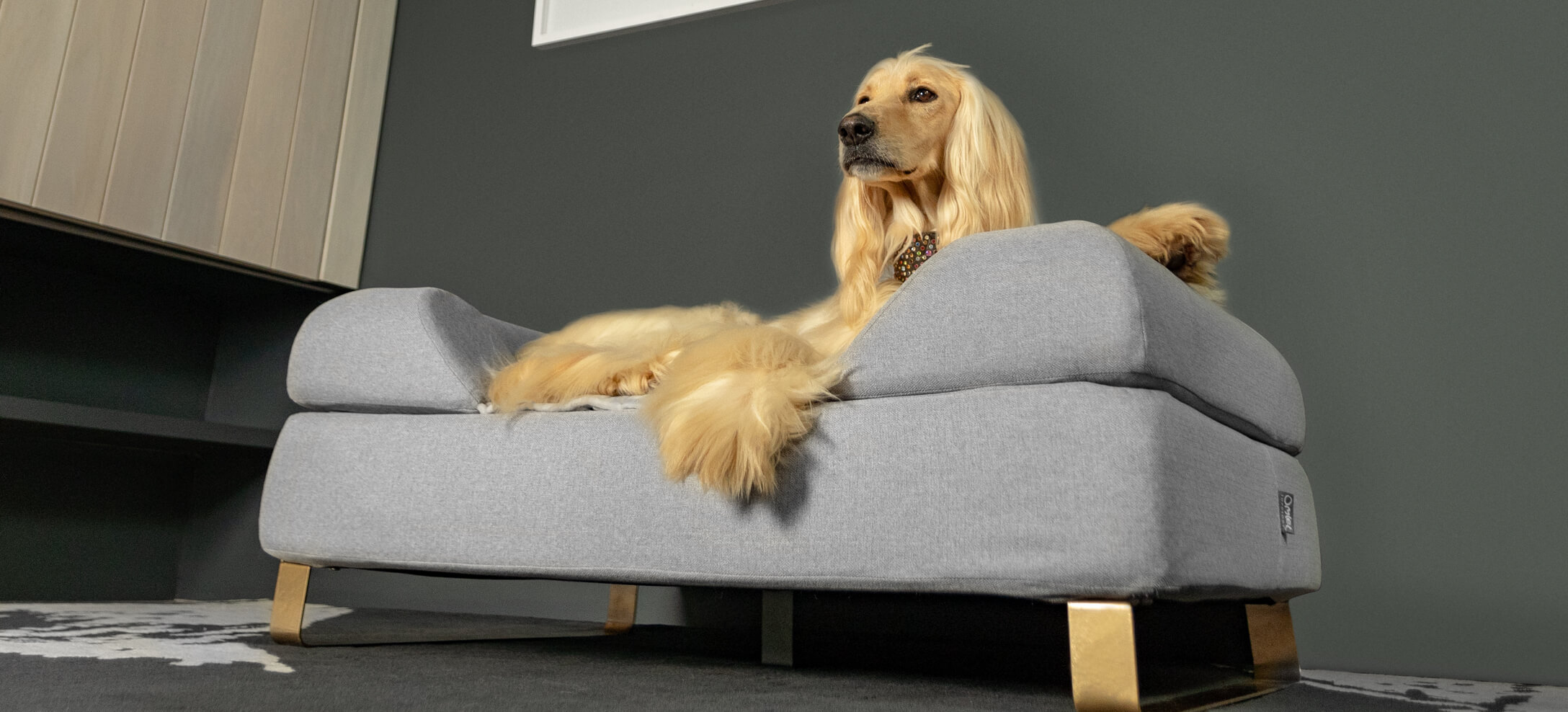 Grooming equipment
Having the correct equipment for your dog's coat type is important. Depending on what coat type they have, the types of brushes needed to groom your dog will differ. Regardless of your dog's coat though, you should always check for lumps, bumps, fleas and ticks. All the following types of brushes can be picked up at a relatively low cost from a pet store:
Slicker brush - This brush has lots of fine, short wires close to each other on a flat surface. They're used on dogs with medium to long-haired coats. They're good at removing dead hair and stimulating the skin and coat. They can also be used to remove mats (although for stubborn mats a de-matting comb is required).
Rakes or combs - These are used to penetrate thick hair to detangle and remove the undercoat. When looking for a suitable comb, make sure that the comb's teeth are roughly the same length as your dog's coat to ensure that the comb reaches the undercoat, but is not too long that the teeth irritate the skin.
Bristle brush - These are used to remove dirt and debris from the coats of short and smooth-haired dogs. They can be used on longer-haired dogs but are not as effective. Choose thicker, more coarse bristles for coarse coats and widely-spaced bristles for longer coats.
Pinhead brush - These brushes are useful for brushing out tangles in long and curly-haired dogs, as well as dogs with undercoats.
Grooming mitt - This is a glove or a mitt that has rubber pimples on it. Grooming mitts are used on short-haired dogs to remove dead hairs and to massage and stimulate the skin.
A mat rake - A mat rake is a tool specifically used to tease out mats without breaking or damaging the hair.
A de-shedding tool - This removes the dead undercoat when your dog is molting.
Nail clippers - You can use guillotine or scissor-type nail clippers but the guillotine type tends to be easier to use.