Sometimes, it may be necessary to take your guinea pig to the vet. If you see any signs of your guinea pig being injured, in pain, off its food, listless, or making a noise when breathing, then it should set off alarm bells and a trip to the vets is required. So that you're not scrabbling around for a good vet in an emergency, it's a great idea to pick one out before any problems occur. Some vets won't be able to deal with small mammals, or won't have the expertise, so if you can then get some recommendations from a friend that has guinea pigs too. It's likely that if there are several veterinarians at a practise, one of them will be a specialist, but just to be sure you might want to ring ahead to check.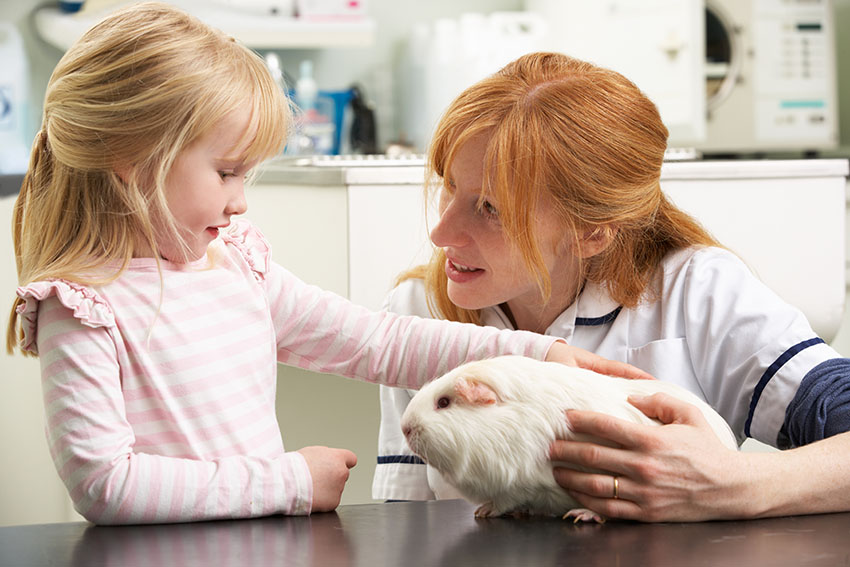 It's a good idea to make sure you have a small mammal vet nearby
Veterinarians will offer you help and advice whatever condition your pet is suffering from. If you're unsure about anything, don't be afraid to ask! Vets and veterinary nurses will be able to answer your questions and give you helpful guidance on administering medicines and dressing wounds.