English Rabbits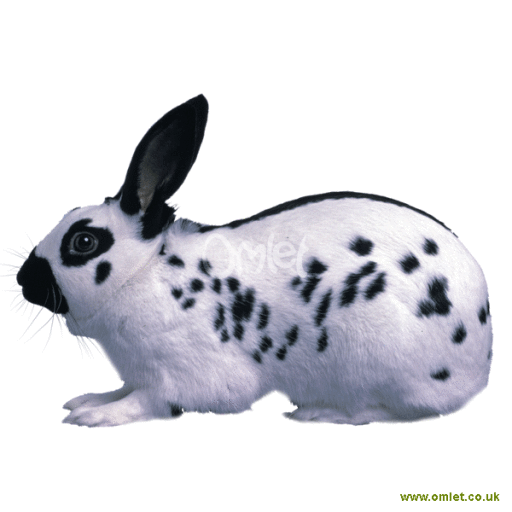 Breed Rating (12 Reviews)
| | |
| --- | --- |
| Appearance | |
| Friendliness | |
| Hardiness | |
| Garden | |
English History
---
The English rabbit, also known as the English Spot, is a very well known breed and a common pet having been in existence within the UK for over 200 years.
An English rabbit should weigh between 6 and 8lbs (2.7 to 3.6 kg). Its markings are very distinctive with a white body and coloured spots, coloured ears, coloured smut on the nose and an unbroken coloured line along the spine. Ideally the markings on both sides should be equally balanced and the spots should increase in size towards the rump.
English Behaviour
---
The English rabbit is a medium sized rabbit with very few specialised requirements. As long as it has been handled regularly from a young age and is gradually introduced into a new home it is likely to make a very good pet.
English Varieties
---
The colours for the spots and markings are black, blue, tortoiseshell, chocolate or grey.
English Status
---
Common
English Pictures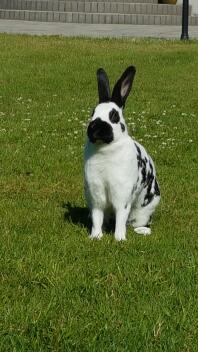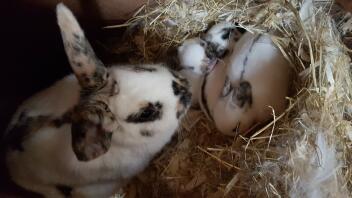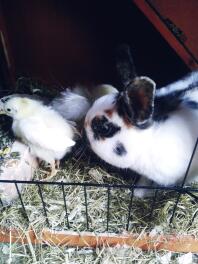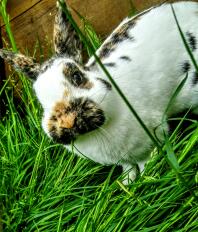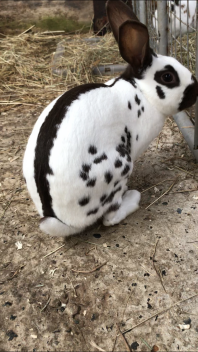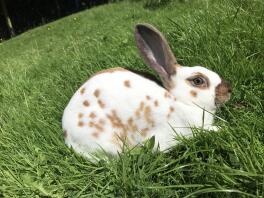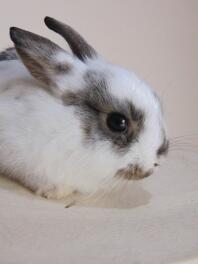 English For Sale
---
Please note: All animals listed here are for collection only. They cannot be delivered by the seller or by Omlet. The seller will send you their contact details to arrange payment and collection.
Latest Reviews For English (5 of 12)
---
---