Sumatra Chickens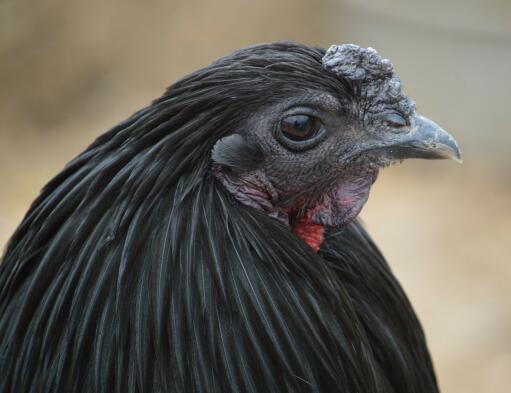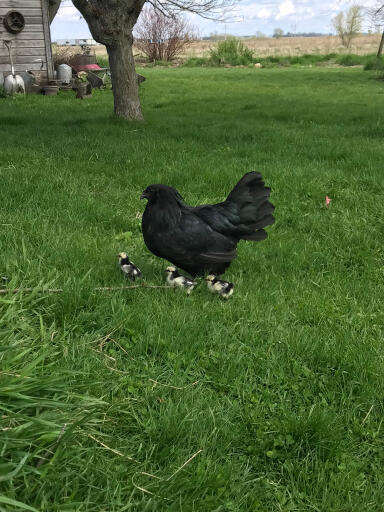 Breed Rating (3 Reviews)
| | |
| --- | --- |
| Appearance | |
| Friendliness | |
| Hardiness | |
| Egg | |
| Garden | |
Sumatra History
---
The Sumatra is a native breed from the island of Sumatra. In the 1800's they were imported to Europe for use in cock fighting. Both sexes have naturally very small wattles and combs, which was much sought after, as less damage could occur when fighting. They are now mainly kept for showing with their attractive beetle-black plumage. Both males and females have very long pheasant-like tail feathers, with the males' saddle feathers almost touching the floor. They are also available as a miniature.
Sumatra Behaviour
---
Sumatras were originally called Sumatra Game, owing to their jungle fowl beginnings. They are described as a flighty breed and excellent flyers, so the free ranging area needs to be especially secure, preferably with a roof or netting. They can become very tame if handled regularly and can be kept in a mixed flock, provided they have a very large free range area as they can become a bit territorial. They do need a bit more attention that other breeds due to the long tail feathers. Perches should be much higher to allow space for their tails. Hens lay small cream coloured eggs, but don't lay that often. They are wonderful mothers and make excellent brooders and are sometimes used to hatch out waterfowl.
Cocks weigh around 5-6 pounds and hens 5 pounds. Miniatures - cocks 26oz and hens 22oz
Sumatra Varieties
---
Black, White, Splash, Blue.
Sumatra Status
---
Endangered
Sumatra Pictures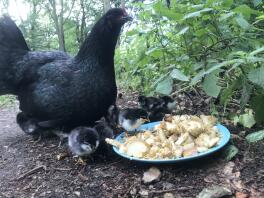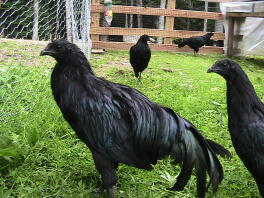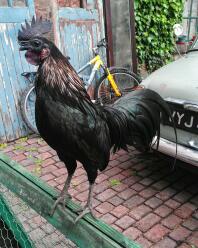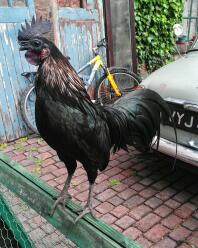 Sumatra For Sale
---
Please note: All animals listed here are for collection only. They cannot be delivered by the seller or by Omlet. The seller will send you their contact details to arrange payment and collection.
Latest Reviews For Sumatra (3 of 3)
---
---