Legbar Chickens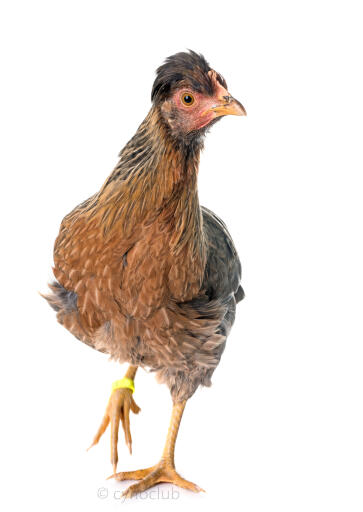 Breed Rating (2 Reviews)
| | |
| --- | --- |
| Appearance | |
| Friendliness | |
| Hardiness | |
| Egg | |
| Garden | |
Legbar History
---
The Legbar was one of the first autosexing breeds created in Cambridge in England, by crossing Brown Leghorns, Barred Plymouth Rocks, with some Araucana blood (for the egg colour). The chicks can be sexed at a day old, according to their appearance. They are classed as pure breeds as their offspring will also remain autosexing. They are recognised by their 'top knot' or feathered hats and known for their unusual egg colour.
Legbar Behaviour
---
Legbars are inquisitive chickens and love nothing better than free ranging to get the best insects. They are active birds, with males being vigilant and protective of their flock. Depending on the breed, the hens can lay 250+ blue, olive or white eggs of a very decent size. 80% of hens will lay blue/green eggs, the rest will lay white eggs. The hens rarely go broody, making them a good addition to a back garden flock, with much sought after unusually coloured eggs. They cope well with confinement, but are happiest when allowed to free range for some of the day.
Cocks weigh around 6.5 pounds and hens around 5.5 pounds, depending on the variety.
Legbar Varieties
---
Gold, Silver and Cream.
Legbar Status
---
Rare
Legbar Pictures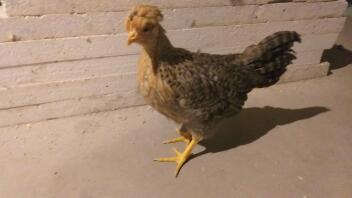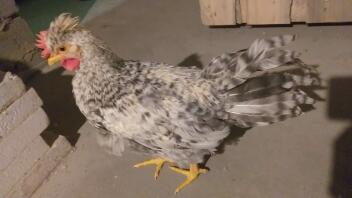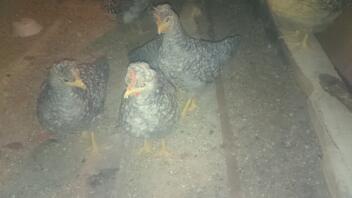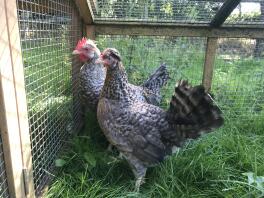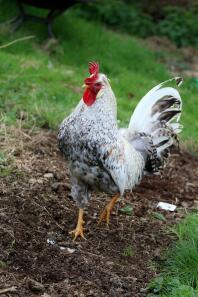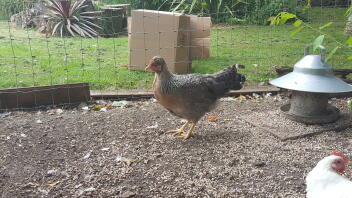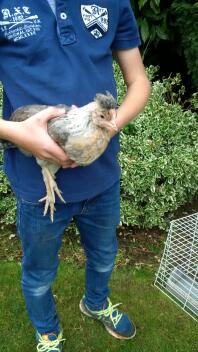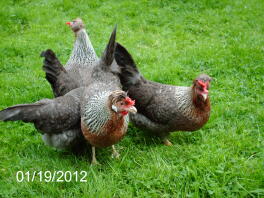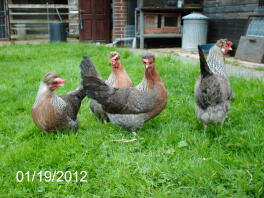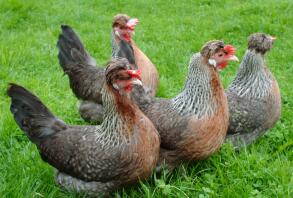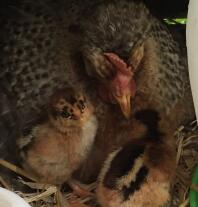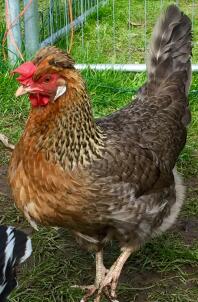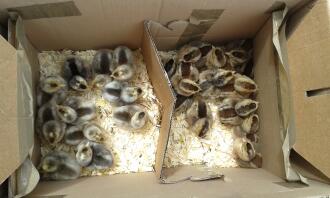 Legbar For Sale
---
Please note: All animals listed here are for collection only. They cannot be delivered by the seller or by Omlet. The seller will send you their contact details to arrange payment and collection.
Latest Reviews For Legbar (2 of 2)
---
---